Here are strategies to help leaders manage their employees' mental health and reduce stress in the workplace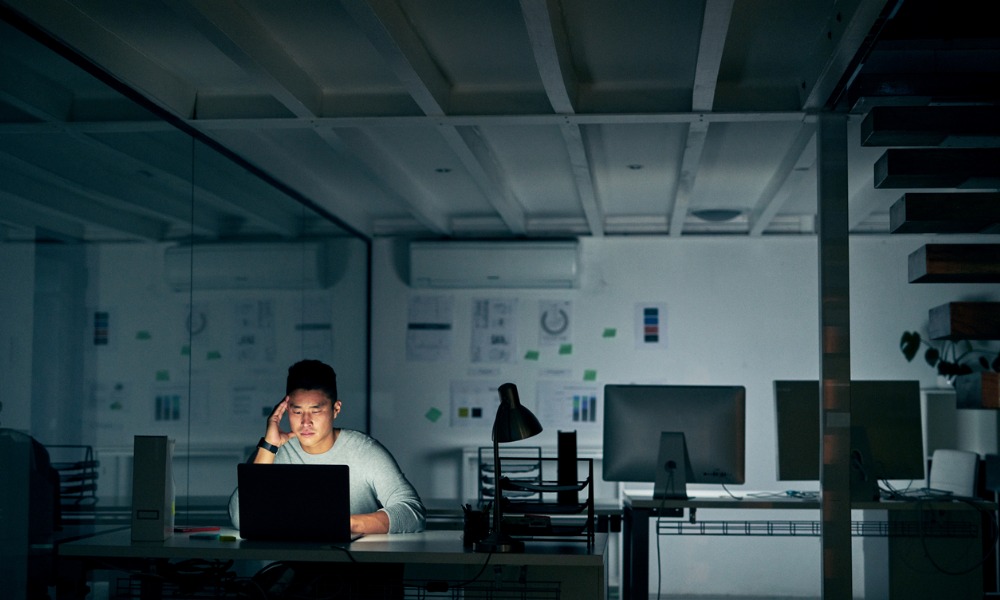 The mental and emotional wellbeing of employees should be viewed as valuable assets for any organization.
According to the Center for Workplace Mental Health (CWMH), one in five Americans suffer from depression – and 70% of those belong to the workforce. These employees suffer from a vicious cycle of reduced productivity, declining physical health, and self-harm in worst cases.
Through a professional and thoughtful approach, leaders can help workers mitigate stress and develop psychological resilience. Here are seven employee engagement strategies for managing mental health at work.
1. Educate and engage employees about workplace mental health
Acknowledging the existence and gravity of the problem is vital for a successful mental wellness campaign, so don't let Mental Health Awareness Month be the only time you talk about it in the office.
Include mental health policies and stress management tips in your regular meetings. Speak openly against workplace harassment, cyberbullying, and gossiping that can push coworkers to isolation and depression.
You should also promote sensitivity toward people with mental health issues. Engage employees in a positive manner while firmly conveying inappropriate behavior that may induce panic or anxiety in their colleagues.
Lastly, create formal channels where employees can report workplace abuses without fear of retaliation. Let them know the hotlines that they can reach if they are having an emotional breakdown or thoughts of self-harm.
Read more: COVID-19: WHO offers physical and mental health advice
2. Gather and assess data on employee mental wellbeing and performance
Conducting surveys or having one-on-ones is a good start. Through these methods, you can learn about the psychological condition of your subordinates and the stressors they encounter at work.
Do they feel disengaged or perhaps overworked? Use the data to formulate policies and assistance that can make the workplace less stressful. Additionally, you will have an idea of whether employees receive the support that they need to perform well even when working remotely.
It's also a good opportunity to examine factors that may increase the risks of developing depression or being targeted by harassment. These may be characteristics unique to the individual like race, gender, or pre-existing medical conditions.
Lastly, you can evaluate whether you have an overly lean staff. Hiring more people or contracting out some services can be beneficial for your company.
3. Encourage employees to take their paid time off (PTO)
Only 57% of workers use their vacation time while others tend to hoard PTOs for rolling them over to the next year. Either way, these result in lower productivity and higher risks of burning out.
Ask your employees to take a break even if they are working from home. You can do this by redefining what a vacation is – that it doesn't necessarily mean traveling but an opportunity for self-care or spending quality time with their families.
Managers should also lead by example. Take your own time off to recharge and inspire your team to do the same.
Read more: 7 ways to encourage employees to take paid time off
4. Develop leadership and managerial support
Meaningful data can spark conversations with leaders in your organization and encourage them to take concrete actions. Start by presenting stats and survey findings that correlate employee performance, engagement, and mental health.
For instance, CWHM research shows that only 15% of American companies train managers to recognize symptoms of depression. Moreover, aiding the recovery and treatment of the employee can save $2000 per worker annually through better productivity and overall health.
Build your case by presenting the human resource and financial benefits of having physically and mentally healthy employees.
Ultimately, your goal is to train managers and HR leaders to take the forefront in caring for mental wellness. They should be able to detect affected employees and steer them to the path toward recovery.
5. Link employees to mental wellness professionals
Consult healthcare professionals about the best approach to promote mental health among your employees. They can conduct awareness seminars and coach employees with psychological issues.
As part of developing managerial support, get courses on handling employees with unique mental or emotional needs.
In such seminars, you can also learn the proper approach to difficult situations where you have to find the balance between the welfare of each employee and your organization.
Read more: How to keep mental health on track during remote working
6. Provide practical health tips
Get into the habit of including a mental health or safety tip in emails and announcements. This can help establish and solidify a health-conscious culture in your organization.
For example, you can remind your coworkers to get up and take a three-minute break every 30 minutes if they're working from home. Tell them to stretch their backs and limbs, or to close their eyes and be mindful of their breathing for three to five minutes once in a while.
Explicitly tell them to look after their mental health. And as recommended by the World Health Organization, suggest that they not watch or read too much news if it makes them anxious.
7. Keep track of the employees' condition through frequent check-ins
Invest time in maintaining positive employee engagement. A weekly meeting can go a long way in making your team feel that the management cares about them and sees them as people.
Have regular video calls with remote employees to check on their performance and emotional wellness. Even through a webcam, face-to-face interactions can boost their morale and provide their much-needed social interaction.
Try hosting interactive games where everyone in the group chat can participate. Traditional outdoor gatherings are not advisable during the pandemic, but you can get creative with your virtual meetings.