The executive order lowers hiring barriers and permits substitute teachers to have their assignments extended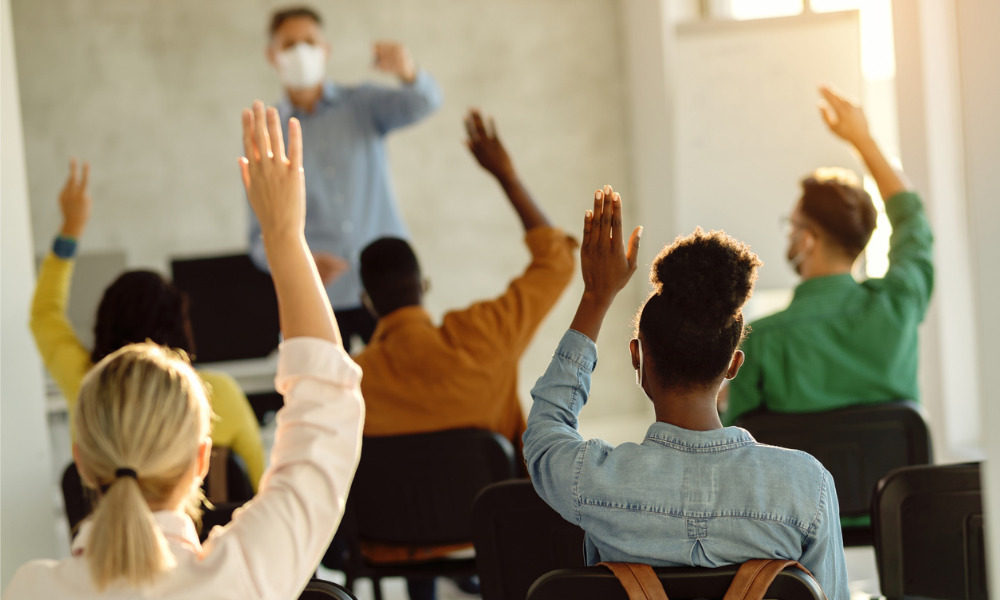 California Gov. Gavin Newsom has signed an executive order that will help ensure there are enough teachers to continue in-person learning in schools despite the surge in cases of the Omicron variant of COVID-19.
"Schools nationwide returning from winter break are experiencing short-term staffing shortages that are putting a strain on operations," Newsom said. "We're working closely with local education officials to cut red tape to allow qualified substitute teachers to help maintain safe learning environments. We are grateful for the thousands of dedicated teachers, classified staff and administrators who have worked tirelessly to provide safe learning environments for all of California's students."
EO N-3-22 will:
lower state barriers that delay the hire of qualified short-term substitute teachers
permit substitute teachers to have their assignments extended
provide additional flexibility to support retired teachers who have returned to the classroom
eliminate barriers that may prevent additional retired teachers from returning
The order is valid until March 31 and applies only to schools that will support in-person services for students despite staffing shortages. The state will also continue to offer its stockpile of adult N-95s and KN-95s, as well as young adult KN-95s, to county offices of education to distribute to schools.
Newsom previously allocated $2.9 billion in the 2021-22 state budget to recruit more teachers and classified staff, provide additional compensation especially for those serving in high-need schools, ensure teachers are well-prepared through programs such as residencies and grow-your-own programs and provide professional development and training.
Read more: U.S. to lower minimum wage for truck drivers who cross state lines
In the first week after winter break, more than 65,000 students and staff tested positive for COVID-19, according to a report from NPR. This surge poses a challenge for those subbing in for teachers who can't be in the classroom.
Cordelia Watson, who used to be a substitute teacher at the Los Angeles Unified School District, said that calls for her to take on "vacancies" are increasing. This is because there is so much turnover and so many teachers calling out sick or quarantining with COVID, according to the NPR report.
Also, the messages from these calls often exclude any mention of a particular teacher. "The call comes in the morning and the voice says, 'We have an assignment for ... vacancy,'" Watson told NPR. "That means the actual teacher, the one with the training, doesn't work for the district anymore and they haven't been replaced."
These "vacancy" calls are on the rise as burned-out teachers and experienced substitutes have abandoned the field, said Watson. The fill-in requests have also jumped from one or two days on a single assignment to 20 days, and Watson sees no end to the calls anytime soon as the district continues to implement weekly testing of all staff and students, according to the NPR report.
While Watson welcomed Newsom's new order, she noted that it might have little impact at LA Unified. Even before the order, the district was already asking substitutes to extend the maximum 20-day contracts in any given class. "I'm going into classrooms where the students have never had an assigned credentialed teacher and we're at the start of the second semester," she said.