Group calls for policies to curb 'out-of-control' CEO pay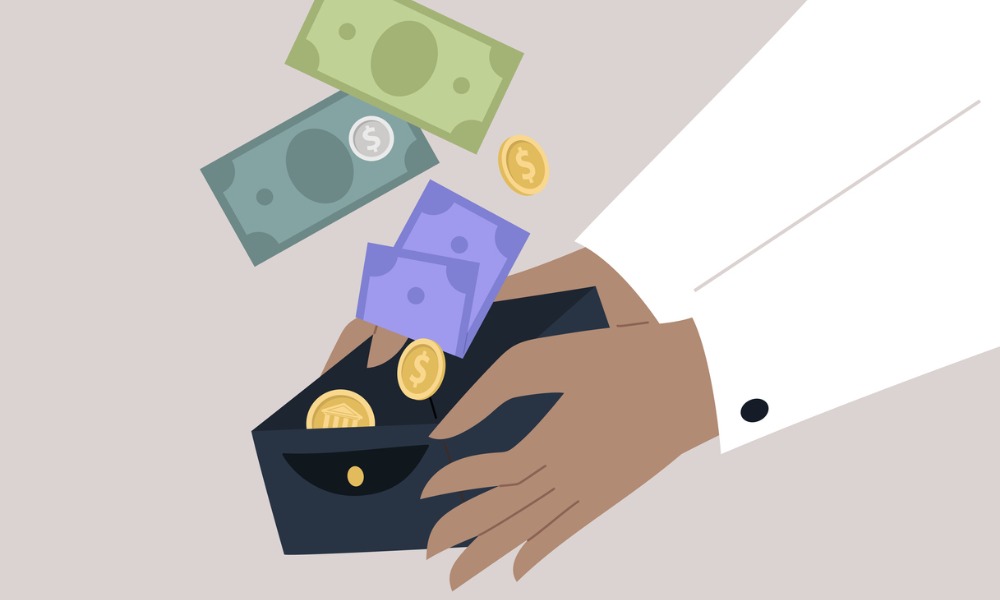 Multiply the average pay of workers at low-wage companies by over 600 and you will get the amount that chief executive officers (CEO) of those companies pocketed in 2022, according to a report.
CEOs at these firms earned $15.3 million on average in 2022, while median worker pay averaged just $31,672, noted the Institute of Policy Studies (IPS).
The CEO-to-worker pay ratio was 603-to-1.
That's almost double the average S&P 500 company's CEO-to-worker pay ratio of 324-to-1 in 2021, according to the American Federation of Labor and Congress of Industrial Organizations (AFL–CIO).
The 2022 pay gap was such even though the Low-Wage 100 firms have spent more than $340 billion on stock buybacks since 2020. During their stock buyback spree, the companies CEOs' "personal stock holdings increased more than three times as fast as their firms' median worker pay," said the IPS.
There's no justice in this trend, said Sarah Anderson, who directs the Global Economy Project at IPS.
"In response to strikes and union organizing drives, corporate leaders routinely insist they simply lack the resources to raise employee pay. And yet top executives seem to have little trouble finding enough to enrich themselves and wealthy shareholders. In 2021 and 2022, S&P 500 corporations spent record sums on stock buybacks, a maneuver that artificially inflates the value of a company's stock — and CEOs' stock-based pay.
"All employees contribute to company profits. But instead of broadly sharing the wealth, companies are using a once-illegal form of market manipulation to make those at the top of the corporate ladder even richer."
Which CEOs had the highest pay?
Live Nation Entertainment CEO Michael Rapino had the biggest CEO pay check in 2022 after he earned $139 million, according to IPS.
The company also had the widest CEO-to-worker pay gap at 5,414-to-1, with workers' median pay standing at $25,673.
Aptiv, a vehicle parts maker with federal government contracts, had the lowest median pay, just $8,139 for a full-time manufacturing worker in Mexico. Stanley Black & Decker reported the highest, $47,651, but did not disclose details about the location or status of its median workers.
Meanwhile, one in three workers are living paycheck to paycheck, according to a recent report. And workers are losing sleep due to money problems, according to another study.
'Out-of-control CEO pay'
Now, the IPS is calling for the use of policies to "curb out-of-control CEO pay".
These policies include the Reward Work Act (HR 3694) championed by Rep. Chuy Garcia (D-IL) and the 2022 Inflation Reduction Act, which introduces a 1 percent excise tax on CEO pay-inflating stock buybacks. President Joe Biden proposed quadrupling this tax in his 2023 State of the Union address.
"The administration could also do much more to leverage the power of the public purse against extreme pay disparities," said IPS, citing the proposed Patriotic Corporations Act as one that could serve as a model.
"This bill would grant preferential treatment in contracting to firms with CEO-worker pay ratios of 100 to 1 or less, among other benchmarks, including neutrality in union organizing."
Working to make narrower the CEO-to-worker pay gap could also be beneficial for the country, according to IPS.
By encouraging big companies to narrow their pay gaps, the administration would also help ensure that taxpayers get the biggest bang for the buck for federal contract dollars. Studies have shown that companies with narrow gaps tend to perform better."