'Now's a really good time to step back and identify ways to enhance our leadership model'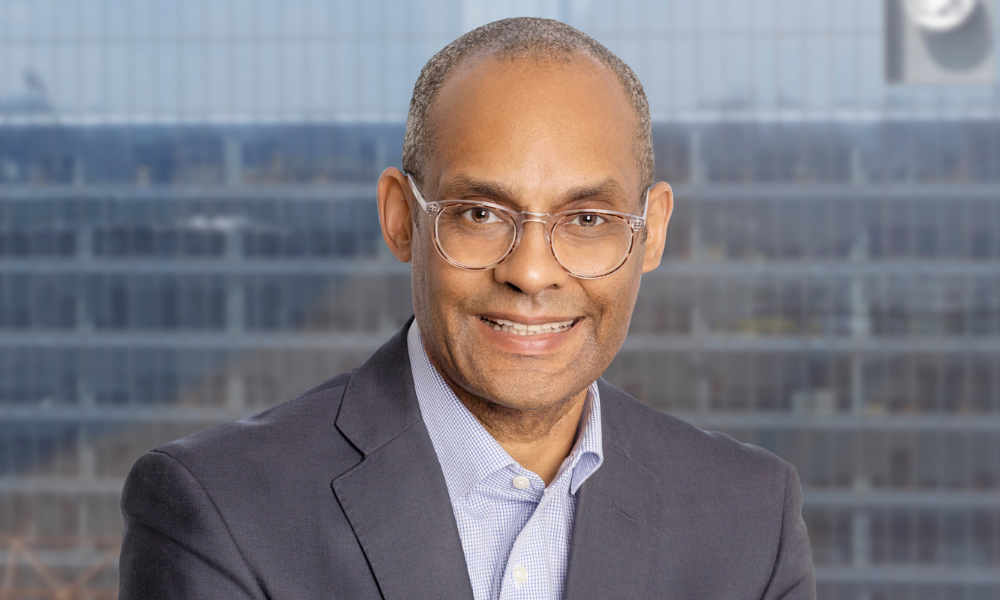 When Robert Gulliver decided to join Prudential Financial three years ago, he learned first-hand how strong of an organizational culture the financial giant enjoyed.
"I started in April of 2020, just as we had gone to the 100-per-cent remote environment, so for a while, all I really knew of Prudential was working in the remote environment, and learning how flexible we could be as an organization was one of the silver linings of the overall COVID experience."
Today, as the company's chief talent and capability officer based in Newark, N.J., Gulliver is pushing the company to transform into much more of a skills-based organization to boost its attraction and retention efforts.
Focus on reskilling and upskilling
That initiative first began when Prudential created a "talent marketplace" in 2019.
"I would say that we were early adopters of the talent marketplace as a single source for employees to go to for reskilling and upskilling," he says.
The internal online platform helps facilitate learning and internal mobility opportunities for Prudential employees.
"In fact, over 75 per cent of our employees visit the talent marketplace on a regular basis to reskill, upskill; to learn about career opportunities; to learn about gig opportunities," says Gulliver, who cites the "positive feedback."
NFL experience
Gulliver's efforts are helped by eight years with the National Football League (NFL), from 2010 to 2018, as chief HR officer.
Regularly interacting with successful football team leaders helped the executive to promote and champion the coaching approach with Prudential.
"I had the privilege and opportunity to work with Super-Bowl-winning coaches and all level coaches and I see the power of coaching play out and then taking that philosophy and mindset on the power of coaching from the world of sports and actively leaning into that here at Prudential," he says.
"I'm very pleased that in the past year, we launched and rolled out coaching circles as a way to facilitating leadership development at scale. We literally had several hundred of our employees participate in coaching circles."
'Power of human capital'
An HR professional for more than 30 years, Gulliver is focused on how people can drive a company to meeting its goals.
"I was drawn to HR primarily for the ability to work with colleagues and partners from all facets of the business, all with the purpose of dragging the organization forward very specifically, using human capital as a lever. That's actually been a really big part of why I'm here at Prudential because we very much value the power of people, the power of human capital: people are really at the centre of this organizational transformation that's underway, and skilling and upskilling and reskilling is a critical component of our overall transformation."
Adding to the current workforce is also a big priority, especially given the tight labour market.
"If we think about the unemployment numbers that were released just last week by the Department of Labor, we're looking at record-low unemployment. We haven't seen unemployment numbers this low, in I believe, the past 54 years. That really underscores the need for storytelling in the external market," he says.
"For us to compete aggressively, it's going to be critically important for us to tell our story about why Prudential is a great place to work, and what differentiates Prudential compared to other competitors."
Once those candidates have joined, the organization is focused on keeping them onboard by "giving employees opportunities for internal mobility [which] is also a really important and critical retention tool that we're leaning into in a very active way," says Gulliver.
As part of leveraging human capital, Prudential is also focusing on in-office relationships in managing the new workplace post-COVID.
"We're very much looking to create intentionality around being in the office, and specifically anchoring that around moments for our employees to meet and collaborate because we find that when people are collaborating and working together on purpose, that certainly creates an opportunity to continue to propel your organization forward," he says.
Rejigging leadership models
For 2023, the HR department at Prudential will be looking to tweak its leadership model and make changes to its overall makeup.
"We've had a very effective leadership model in place for about five years now but we think that now's a really good time — with all of our emphasis and effort on our vision and strategy — to step back and look at opportunities for us to identify ways to continue to enhance our leadership model as a way for bringing the vision and the strategy to life," says Gulliver.
"We're very excited about some perspective changes."
So, with all the changes in the world of work, what does Gulliver see for the future of HR?
"I would say the past couple of years has really shone a spotlight on HR, in companies across many different industries, on how HR can be an enabler of performance and driving results," he says.
"I do think the future of HR is going to be very much focused on capabilities and working with ability with the business and functional leaders to bring capabilities to life."
In looking at capabilities, that means not only looking at jobs, roles and skills, it also includes looking at organization design, process design, and technology, says Gulliver.
"We take a very fulsome approach to looking at capabilities."