Some firms are open to dismissing unvaccinated workers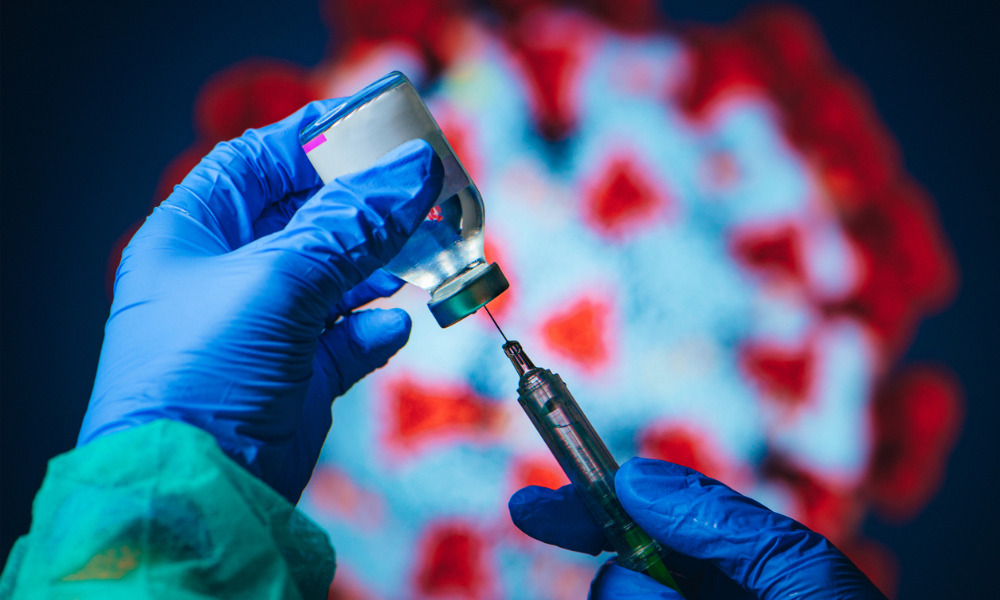 Despite the current lack of clarity on mandatory staff vaccinations, most employers say they will require some, if not all, of their staff to be inoculated against COVID-19, especially before they head back to the office. For workers who refuse to get the jab, employers are already identifying possible consequences – among them the likelihood of termination.
That's according to a survey from the Arizona State University and the Rockefeller Foundation, which found 58% of employers are inclined to make immunisation mandatory for all (44%), if not for a segment of their workforce (14%). Of those employers with a hard stance on vaccination:
42% will prohibit unvaccinated workers from returning to the physical worksite
35% will impose penalties, possibly even terminate, workers who decline the vaccine
Some companies are taking a more democratic and cautious approach to winning over employees. About a third say they will only encourage – not require – workers to get vaccinated (31%). To do this, most companies are preparing to incentivise getting the jab (65%). Considering the risk of exposure people face while working in a shared environment, such as an office or warehouse, most employers say they will be requiring vaccinated employees to show proof of their COVID shot (63%).
"The pandemic has changed the traditional office environment in many ways, possibly forever, yet a majority of employers are indicating they see real value in employees continuing to interact face-to-face," said study co-author Nathaniel L. Wade, as quoted in CNBC. "We really wanted to make sure we're giving public information to help people make good decisions."
Read more: COVID-19: Can you refuse to return to work?
While employers are working to make reopening safe for everyone, employees overall feel reluctant to step back into shared workspaces. Of those who do want to head back, 38% are hoping to delay the move. One in four, meanwhile, feel anxious about going back.
"Employers have been relatively quiet in the pandemic; we're now entering the next phase where employers are creating their own policies so that employees can go safely and sustainably back to the workplace," said Professor Mara G. Aspinall, a study author. "People want to get back to normal, but they want to do it in a safe way."