An unhappy job seeker sought vengeance on a recruiting professional by exposing shocking email correspondence, forcing the closure of the recruiter's business altogether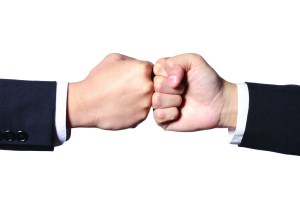 We've all had our fair share of messages from strangers on LinkedIn, but apparently one Cleveland jobs board owner had had enough when she had an outburst that quickly turned viral, forcing her to shut down the entire job board along with all of her social media accounts.
Kelly Blazek was the manager of the Northeast Ohio Communications Job Bank, and was named the 2013 Communicator of the Year by the Cleveland Chapter of the International Association of Business Communicators. But everything fell apart this week after correspondence she sent to job seekers was made public.
It started when young graduate Diana Mekota sent Blazek an request to connect on LinkedIn. Blazek's reply shocked the world:
This is how Kelly Blazek, the biggest Northeast Ohio marketing/creative job posting leader, treats young jobseekers: http://t.co/jaKBMw0knb