No matter how bad your workplace is, it's not as toxic as this one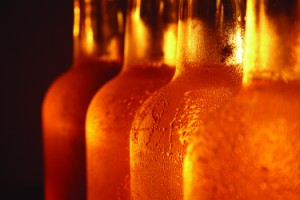 Poisonous people are a hazard at every workplace, but one bitter medical assistant took the concept of a toxic workplace a step too far when she spiked a colleague's water bottle with carbolic acid. And while the incident was bad enough for the victim, it also resulted in drama for the staffing agency that placed the perpetrator.
Nursefinders is a temporary healthcare employment agency that placed Theresa Drummond in a Kaiser facility beside colleague Sara Montague. After a couple of minor disagreements with Drummond over a number of weeks, Montague was sipping from her water bottle when her tongue and throat began to burn, causing vomiting. Soon enough, she discovered that Drummond had poisoned her with carbolic acid, a corrosive substance that causes chemical burns.
While she did not suffer permanent injury, Montague sued Drummond for battery, and Nursefinders for negligence, claiming that employment agencies have a duty to train staff not to handle disputes with poison.
On Friday, the California court dismissed the suit against Nursefinders, saying Drummond had acted "outside the course and scope of her employment".
In January, a Californian teacher was arrested for poisoning co-workers at an employee potluck dinner. Teresa Badger, 47, took the term potluck a little too literally, serving marijuana-laced food to colleagues without their knowledge. A 15-year-old also found himself under the influence of THC after somebody brought home the leftovers.
You might also like:
[LIGHTER SIDE] The most absurd workplace lawsuit of 2013
[LIGHTER SIDE] In Antarctica, staff spread love, not disease
[LIGHTER SIDE] Staffing Sochi