The hospital wanted to come up with a clever way for frontliners to recall the steps to wearing PPE. Here's how one doctor stepped up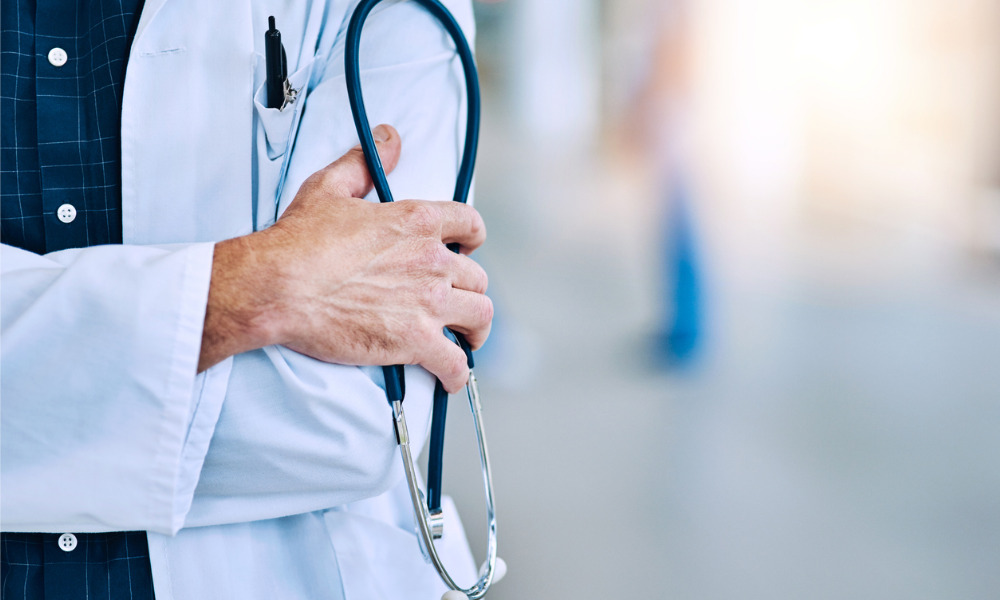 When Dr. Jonathan Papson isn't busy saving lives, he's busy churning out snappy tunes across the social web. His latest prescription, er, smash hits: two jingles on how to put on and take off personal protective equipment (PPE).
The Royal Melbourne Hospital (RMH), where Dr. Papson works as an emergency physician and director of emergency education, wanted to come up with a clever and catchy way for medical frontliners to recall the proper steps to wearing protective gear.
The hospital then sponsored a contest … with toilet paper for the prize.
Read more: How the world is caring for frontline workers
For Dr. Papson, it was the perfect opportunity to share his tutorials, which had been up on YouTube since March. But on the hospital's TikTok account, the jingles went viral.
Created before COVID-19 was declared a global pandemic, Dr. Papson's step-by-step guide – punctuated with a spunky "Ugh!" every now and again – borrowed beats from the 2016 earworm "Pen-Pineapple-Apple-Pen".
The tune was meant to "stick in your head," Dr. Papson said. He himself relied on the jingles to remember the sequence of putting on/taking off his PPE correctly.
"A very small error can do you in," the ER doctor shared on Radio National.
"Getting the gear on is important so that then you're safe, but taking it off is also probably more important," he said.
"At the end of a busy shift when you're tired and people are ringing you up and there's other things to do, you really don't want to get distracted in the sequence."
Read more: Doctor turned beauty queen returns to the frontlines
Speaking about the challenges of the pandemic, Dr. Papson shared how medical workers look like they're in a science-fiction movie whenever they work in their gear. "You just get on with it, you just do your job, and hope things will be fine – what else can you do?" he said.
The RMH has been on the forefront of the COVID-19 battle in Victoria, Australia, where more than 1,700 medical frontliners have reportedly contracted the coronavirus.
Do you think Dr Jonathan Papson was retiring from his side hustle as a TikTok star already? Think again. He's come back to finish the job by gifting us "TOPPE (Take off PPE)".

Remember, 🎶 UGH 👉 🧼👈 wash your hands 🎶

(Follow us on TikTok! https://t.co/vFO5VLQBqO) pic.twitter.com/LQBX033Qsk

— The Royal Melbourne Hospital (@TheRMH) August 7, 2020