Employers should be careful not to cross the line when raising societal issues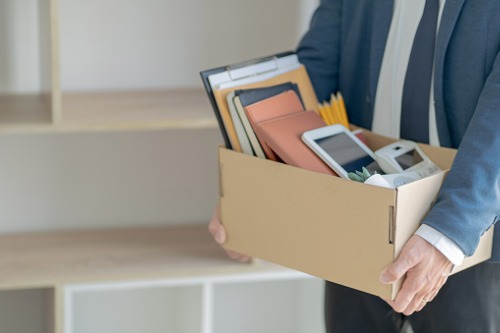 The workplace isn't immune to political dialogue, but when disagreements are starting to create division among staff, 42% – or more than two in five workers – will consider looking for a new job.
With election season in full swing in different regions of the world, workers are taking part in political discussions with colleagues more frequently, data from employee insights platform Perceptyx showed.
"We often think of politics as a taboo topic – along with money and religion – however, it turns out partisan conversations are happening regularly in the workplace," said Dr. Brett Wells, director of people analytics at Perceptyx. "The impact of those is greater than one might think."
Read more: CEO email-blasts 10M customers to endorse Joe Biden
"From organizations' support for voting to potential retaliation for those with differing views, the results of our survey found real implications that stretch beyond the election itself," Dr. Wells said.
Almost seven in 10 workers in the past year have engaged with colleagues on the most salient issues of the day. But while some workers will try to convince their peers to change political allegiances, others just end up disagreeing with their colleagues (40%).
And it gets even more complicated when managers start to openly endorse a specific candidate or party. "The effect of this depends on whether their employees share similar beliefs," the study said.
53% fear becoming polemical at work would adversely affect their career
48% believe it is important for colleagues to share the same political beliefs and attitudes
46% worry they would be 'treated differently' if they openly disagreed with their boss
42% will consider looking for a new job because of the political climate in their workplace
Employers and employees who hold similar beliefs are more likely to actively share their views at work (75%) than those who aren't aligned on political matters (31%).
Read more: Talking politics: How to deal with employee conflict
Political discussions at work can also have a ripple effect on employee well-being. Workers who tend to agree with their boss on ideology feel supported by their leaders when it comes to their health and well-being (86% vs. 60%). They also feel cared for as a person, compared with those who don't see eye to eye with their boss (85% vs. 69%).
"A key takeaway from this data," Dr. Wells said, "should be the power [organisations] have to collectively increase voter turnout by providing opportunities and encouragement for their workforce to get to the polls."
"Beyond this support, however, discussing specific political beliefs should be discouraged, which 57% of those surveyed believe, as individuals already feel ostracised and real implications for career progression could be tampered."