CEIPAL Workforce touts itself as a "powerhouse" when it comes to workforce management, particularly in human resource analytics. Let's see if this is true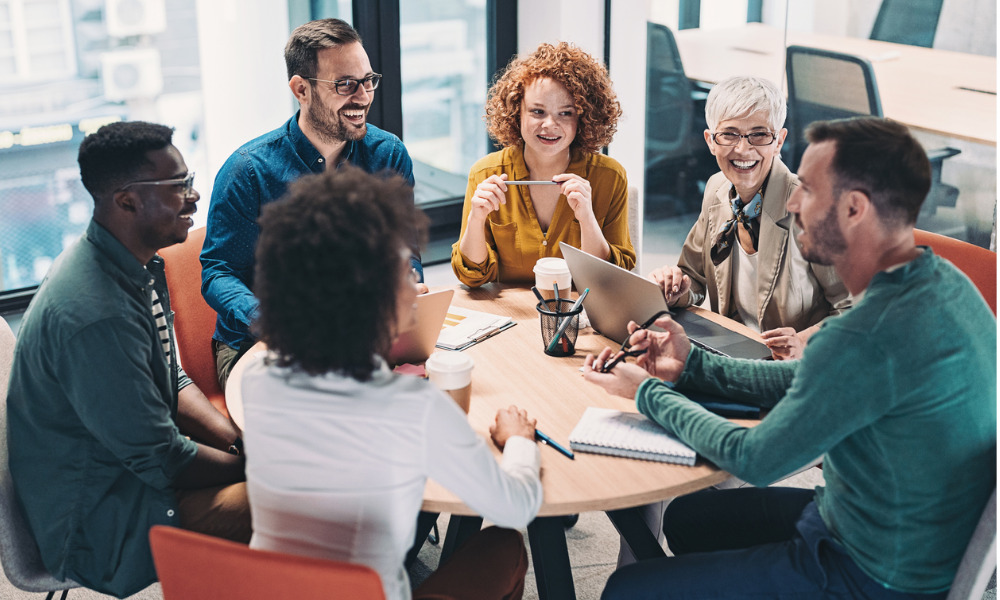 Your workforce is the backbone of your business operations. Beyond KPIs, it is vital to understand your workforce as human beings with needs and daily personal and professional issues.
The key to understanding your workforce is data. With a complete understanding of human resource data, decision-makers and HR managers can determine which of the business processes and human interactions within the organization need some tweaking. This should result in a safe workplace and a people-centered work culture.
You will need powerful, easy-to-use and reliable HR analytics software to collect, analyze, and interpret data efficiently and correctly. And here, CEIPAL Workforce takes center stage. In this CEIPAL Workforce review, we will analyze its functionalities and see if this software is right for your organization.
CEIPAL Workforce is a comprehensive human resource analytics software designed to streamline and optimize HR operations for businesses of all sizes. With its user-friendly interface and advanced features, CEIPAL Workforce enables organizations to efficiently manage employee data, track performance, and analyze workforce trends.
This software empowers HR professionals to make data-driven decisions by providing valuable insights into key metrics such as employee turnover, performance evaluations, and workforce productivity. CEIPAL Workforce also facilitates efficient recruitment processes with its applicant tracking system, helping ensure that you hire the right talent.
Moreover, it offers tools for time and attendance tracking, leave management, and employee onboarding, ensuring compliance with labor laws and company policies.
CEIPAL Workforce also assists in creating custom reports and dashboards, allowing HR teams to visualize data and gain actionable intelligence. CEIPAL Workforce helps businesses enhance their HR practices, boost productivity, and foster a positive work environment.
CEIPAL Workforce offers a range of features that cater to the diverse needs of modern human resource management. These features streamline HR processes, improve efficiency, and facilitate data-driven decision-making.
Here are some of the key features of this HR analytics platform:
Applicant Tracking System (ATS): simplifies and automates the recruitment process, from posting job openings to hiring candidates. HR teams can create and manage job listings, track applicant progress, and collaborate on candidate evaluations.
Employee Onboarding: facilitates smooth onboarding experiences for new hires by providing tools to manage paperwork, training materials, and orientation schedules. This feature ensures a seamless transition for employees into their roles.
Time and Attendance Tracking: accurately tracks employee work hours, leaves, and absences. It helps generate timesheets, manage time-off requests, and ensure compliance with labor regulations.
Performance Management: aids in setting performance goals, conducting evaluations, and providing regular employee feedback. This feature helps improve performance, identify training needs, and foster employee growth.
HR Analytics and Reporting: allows HR professionals to gather and analyze critical workforce data, generating insights into employee trends, turnover rates, productivity metrics, and more. Data-driven reports and dashboards enable informed decision-making.
Compliance and Document Management: ensures compliance with various employment laws and regulations by centralizing and managing essential HR documents. This feature helps maintain employee contracts, certifications, and other records.
Employee Self-Service Portal: empowers employees to access and manage their HR-related information such as personal details, pay stubs, benefits, and leave requests. This feature reduces the admin burden on HR staff and enhances employee engagement.
Benefits Administration: simplifies benefits enrollment, tracking, and management. It assists in handling employee benefits packages, insurance plans, and other perks.
Integration Capabilities: integrates well with other HR and business tools, such as payroll systems, CRM software, and collaboration platforms, ensuring seamless data flow and enhanced efficiency.
Ceipal is now integrated with WhatsApp. Yes, you read it right! Our expanded integration lets staffing professionals use WhatsApp to contact candidates and enables them to automatically schedule interviews with candidates.

Visit: https://t.co/A18suFBUnC pic.twitter.com/LRVIMhOGDG

— Ceipal (@CeipalCorp) June 13, 2023
Mobile Accessibility: offers mobile-friendly access, enabling HR professionals and employees to stay connected and manage HR tasks.
CEIPAL Workforce's people analytics functionality is intended to provide valuable insights into an organization's workforce, enabling data-driven decision-making and strategic planning. Here's how CEIPAL Workforce HR analytics works:
Data Collection: CEIPAL Workforce collects and centralizes a wide range of HR data, including employee demographics, performance metrics, attendance records, training history, and more. This data is stored securely in a centralized database, ensuring easy access for analytics purposes.
Data Visualization: The software employs data visualization techniques such as graphs, charts, and interactive dashboards to present HR data clearly and intuitively. This visual representation allows HR professionals to quickly identify trends, patterns, and correlations within the data.
Key Metrics and KPIs: CEIPAL Workforce offers pre-defined KPIs and metrics related to various HR aspects such as employee turnover rate, time-to-fill positions, employee engagement scores, and training effectiveness. These KPIs provide a snapshot of HR performance and workforce health.
Custom Reports: Users can generate custom reports tailored to their specific needs and requirements. The software allows them to choose data points, apply filters, and specify the time range for analysis. Custom reports enable deeper dives into HR data to uncover valuable insights.
Predictive Analytics: It leverages predictive analytics to forecast future HR trends and outcomes based on historical data. This feature assists in proactive decision-making and helps organizations anticipate and address potential HR challenges.
Benchmarking: The people analytics module allows organizations to compare their HR metrics against industry benchmarks and best practices. This comparison helps in identifying areas of improvement and setting realistic performance targets.
Identifying Talent Gaps: HR professionals can identify skill gaps within the workforce with people analytics. This information aids in developing targeted training programs and succession planning to ensure a capable and competent talent pipeline.
Employee Retention and Engagement: People analytics can help identify factors influencing employee retention and engagement. HR teams can implement strategies to enhance employee satisfaction and reduce turnover by analyzing employee feedback, performance data, and other relevant metrics.
Compliance and Diversity Reporting: CEIPAL Workforce's people analytics feature assists in monitoring compliance with diversity and inclusion initiatives, providing insights into workforce diversity, representation, and equity.
Continuous Improvement: By regularly analyzing HR data and tracking key metrics, this tool enables organizations to improve their HR strategies and policies continuously. The insights gained from people analytics support evidence-based decision-making to drive positive organizational outcomes.
In other words, CEIPAL Workforce can empower HR professionals with comprehensive workforce insights, allowing them to optimize HR operations, enhance talent management, and drive overall business success.
CEIPAL Workforce is not purely for people analytics. It's a comprehensive human resource management platform.
In addition to its applicant tracking system and people analytics capabilities, CEIPAL Workforce offers a wide range of functions to streamline and enhance various aspects of human resource management.
Other key functions of the CEIPAL Workforce include:
Payroll Management: facilitates accurate and efficient payroll processing, including salary calculations, tax deductions, and direct deposit management.
Leave Management: allows employees to request leave and helps HR managers track and manage leave balances and approvals.
Performance Reviews: supports performance evaluation processes, including setting goals, conducting reviews, and providing continuous feedback.
Training and Development: assists human resource managers and personnel organize and track employee training programs to enhance skill development and compliance training.
Employee Database: maintains a comprehensive employee information database, including personal details, employment history, certifications, and documents.
Benefits Administration: helps manage employee benefits, such as insurance plans, retirement savings, and other perks.
Employee Engagement: provides tools to measure and improve employee engagement through surveys and feedback mechanisms.
Compliance Management: ensures compliance with labor laws and regulations by automating document management and reporting.
Recruitment Marketing: supports recruitment marketing efforts, including job board integrations and social media postings.
Mobile App: offers a mobile app for remote access to HR tasks and information, increasing flexibility and efficiency for HR professionals and employees.
The developers of this tool offer various pricing plans tailored to the specific needs of businesses. The pricing structure is based on factors such as the organization's size, the number of employees, the features required, and the level of customer support:
1. Workforce Management System (WMS): The most basic among the three product bundles, the price is $4 per employee per month. It covers a minimum of 25 employees. Here's what you can get from this bundle:
Recruitment cycle automation
24 x 5 support
Free comprehensive training about the platform
Plug-ins integration
Free data migration
Designated support representative
2. CEIPAL ATS: The monthly price starts at $24 per user, with a minimum of 5 users for its centralized dashboard. Some of the functionalities and benefits that you can get from this bundle are:
Applicant acquisition
Unlimited resume parsing
Efficient e-boarding
Hassle-free job posting
Talent-bench organizing
Comprehensive job requisition
Consolidated Placement Information
Integrated CRM
Build Rewarding Relationships
Here's an introductory video of this product bundle:
3. CEIPAL Advanced Automation Bundle: This is CEIPAL Workforce's most popular bundle. The price starts at $48 per user per month and 5 users minimum. Here are some of the benefits that you can get from this product offering:
Unlimited Resume Parsing
AI-based Candidate Matching & Ranking
Managed Resume Harvesting
Candidate Auto-sourcing
Here's a short video on how you can utilize this feature in automating all HR processes in your business:
Meanwhile, the complete listing of the benefits that you can get from each bundle is on their website. If you want more functionalities, you can buy some add-ons too.
A free trial for each bundle is available. If you want to try their products and services out, contact them for a free demo via their website.
CEIPAL is just one of the numerous products available in the market that promises to make your life easy as a people's data analyst. If you find this product unsuitable for your HR needs, you may also check on its direct competitors:
If you are part of a small business looking for the right HR tools, you may find our guide on the best HR software for small businesses helpful.
Foundation Year: 2015
Headquarters: Rochester, NY USA
Global offices: Hyderabad, India (research & development); New York City, NY USA (sales)
Number of employees: 300+
Key people: Sameer Penakalapati (CEO and Chair of the Board), Amar Chadipirala(CTO), Aneel Potluri (COO), Dennis Farkos (CFO)
Since 2015, the company has been developing cutting-edge HR technology, helping businesses automate and simplify their HR processes. It focuses on automating talent acquisition, human capital management, payroll, benefits, internal communication systems, people analytics, and education and training, to name a few.
According to the latest company information, CEIPAL supported more than 100,000 talent acquisition specialists globally, helping them achieve their goals of automating their recruitment and other HR processes with easy-to-use, advanced, AI-driven HR technology.
While CEIPAL Workforce promises to deliver striking results, the proof of the pudding is in the eating. With its latest AI-driven technology, CEIPAL Workforce may come in handy, not only in data analytics but also in other HR processes as well.
If you are still thinking of what software to purchase, our comprehensive HR software reviews can give you valuable insights on different HR software available in the market.
Do you use CEIPAL Workforce in your business or organization? Share your own CEIPAL Workforce review in the comments section.