It's a question of leadership just as much as it is about workplace health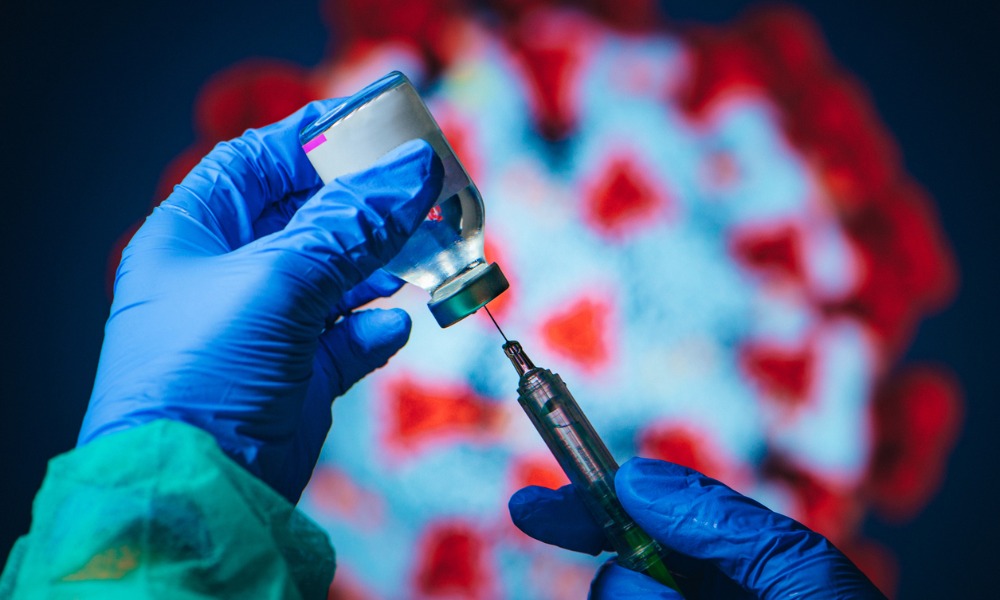 In a world still waiting to return to 'normal' amid the pandemic, reports that a vaccine could soon be on the horizon offer hope even to the sceptic.
As biomedical groups race to develop their own formulations, there is now an increasing number of people who are willing to get vaccinated against COVID-19.
Nearly three in five respondents (58%) polled by Gallup say they are open to getting inoculated, up from a low of 50% in September, just a few weeks before Pfizer/BioNTech and Moderna revealed the early success of their respective clinical trials.
But with more people ready to line up for immunisation – and most options still in development and predicted to be in limited supply – who should get the vaccine first?
Read more: COVID-19: Can you force an employee to take the vaccine?
This month, the Advisory Committee for Immunization Practices in the US voted to prioritise vaccinating the country's 21 million healthcare workers ahead of other sectors. The reason is the "multiplier effect" that healthcare workers have in the fight against the highly contagious disease.
This will likely include not just hospital staff and emergency responders but even key players from the C-Suite. Hospital CEOs have been among those who tested positive for the coronavirus.
The average age of CEOs is 59 – and this places most leaders in the category of people with a high risk of developing severe illness as a result of exposure to SARS-CoV-2, the culprit behind COVID-19.
The vaccine acceptance rate in the healthcare sector is expected to be high, but getting CEOs from a broader range of industries immunised could eventually inspire their own employees to be more open to the idea of vaccination, analysis from management consulting firm Korn Ferry suggests.
Read more: COVID-19 vaccination: Mandatory request or PR nightmare?
Whether the CEO is placed on the priority list will depend on public health officials who call the shots. Even then, leaders might not want to be scrutinised for wanting to go first, the analysts said.
"At the end of the day, it's like the military model where the troops eat before the officers," said David Vied, global sector leader of Korn Ferry's Medical Devices and Diagnostics practice.
It's a question of leadership just as much as it is about workplace health: failing to look after their employees' health and safety first could cast CEOs in a negative light.
"CEOs are important to the lives of thousands of employees and, in many cases, millions of customers. But using that criteria would always put them in some type of elite category," said Alan Guarino, a Korn Ferry vice chairman who also leads the Board and CEO Services practice.
Putting them in that category, he said, "may not be best when setting a good leadership climate."