HR lessons and strategies learned in entertainment world can be applied to any industry, says LA-based intimacy co-ordinator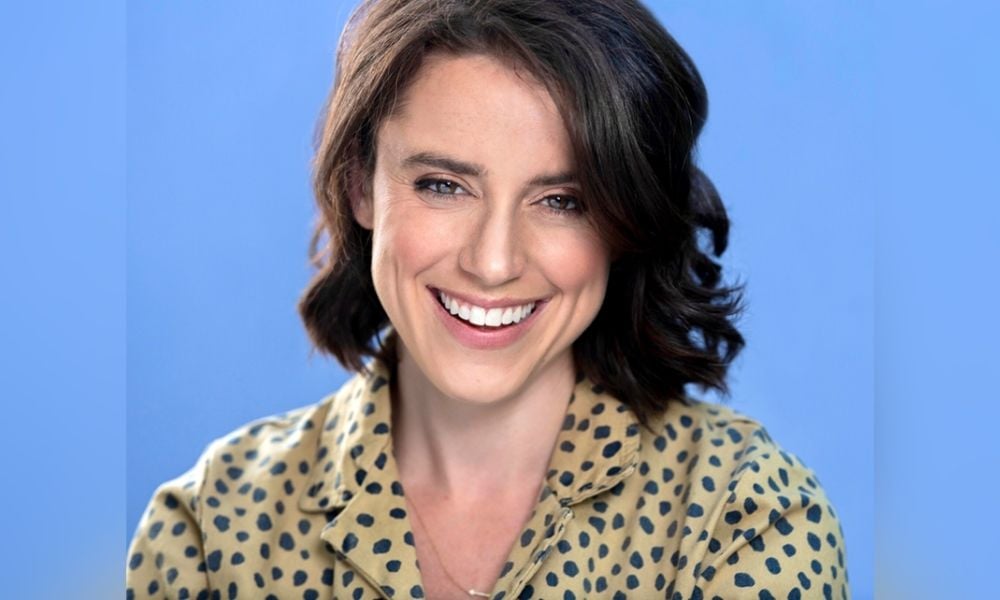 Inappropriate behavior in the workplace has been an issue for years but people are finally being held to account, according to intimacy coordinator Carly Zien.
Based in Los Angeles, California, Zien works on television and film sets to ensure that scenes involving sex or nudity are conducted in an ethical manner. The role was developed as far back as 2006, but became a necessity in the wake of the #MeToo movement, as producers sought to increase safety and awareness for actors performing intimate scenes.
"As I was graduating from drama school, I learned of a lot of reports of sexual harassment and even assaults associated with the school," alleges Zien, who attended the Yale School of Drama in Connecticut during the early 2010s. Two years ago, CNN reported that a former Yale professor had been accused of sexually assaulting five students. "We learned so much about taking care of each other, even spending a whole year on stage combat training, but there was no training similar for intimate scenes. People in other parts of the country were already covering this kind of material, so I gathered some professors and we created the protocol."
Read more: How to manage a toxic workplace
An intimacy coordinator primarily serves as a consultant, communicating with a project's creative team to determine the types of intimacy planned, why they're included in the script, whether they're necessary and if they can be done in a way that honors the writer's or director's vision while keeping the participants safe. Zien says that intimacy coordinators are often asked to choreograph these sensual moments and act as advocates when changes are needed.
"In the beginning, a lot of our work was cleaning up messes and making sure the choreography was executed correctly," Zien says. "We're more collaborative at this point. For example, there was an intimacy scene between two actresses and the rest of the people in the room were men. By me just standing there in the room with everyone, it changed the dynamic. Just existing and being present was enough to create a change."
Having an intimacy coordinator on set is becoming the new industry standard, and Zien believes eventually it will be required to make films and TV shows. "Actors have been very vocal about how helpful it is to have us as part of the process," she says.
Zien stresses that intimacy coordinators aren't H.R. professionals – they're strictly choreographers of intimacy scenes. You won't find the role in any industry outside of entertainment, but there are lessons and strategies that can be applied to any workplace.
After all, the #MeToo movement didn't shed a light on the dark underbelly of just Hollywood. It was a collective uprising of workers across the United States voicing their concerns with sexual harassment and abuse.
"Obviously, the #MeToo movement accelerated the adoption of intimacy workers," Zien says. "But inappropriate behavior is an issue in every workplace and has been for a long time. It's just that now people are finally being held accountable for their actions that are harmful to other people."
Zien recommends that every company is crystal clear on its policies regarding sexual harassment and assault. In a nutshell, there should be zero tolerance, she says. If an incident does occur, it's important for the company to be able to say it educated employees on its zero-tolerance policy.
"You should have a clear procedure for reporting these incidents and perpetuators should be asked to leave the company," Zien adds. "Instead of looking at people who come forward as 'difficult,' they should be protected. From my own experience, if my school had clearly educated people, a lot of crimes could have been prevented."