Police officer critical after being shot in head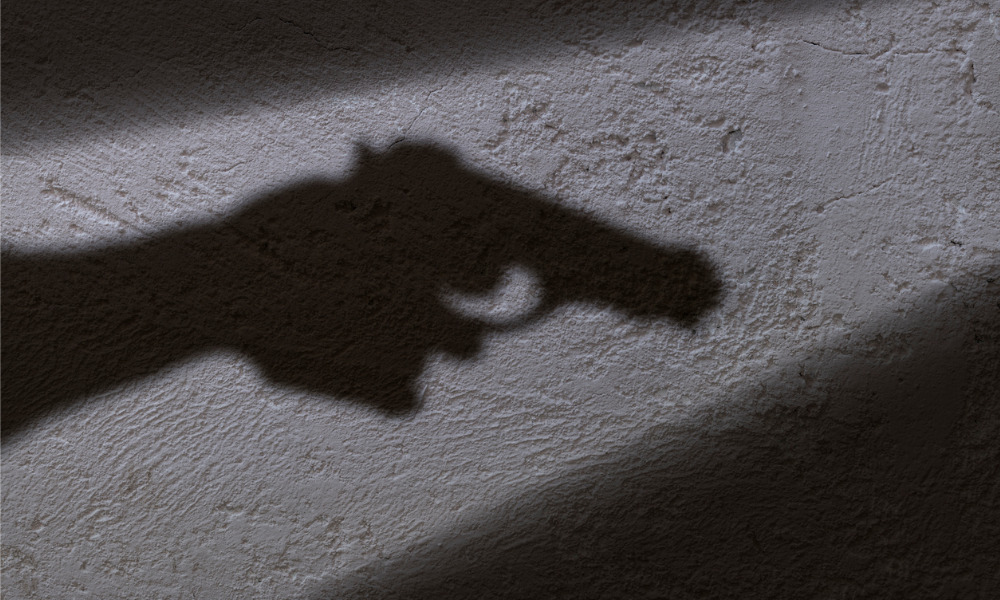 A bank employee in Kentucky shot and killed five of his colleagues on Monday – and he live-streamed the rampage on Instagram.
The 25-year-old shooter Connor Sturgeon used a rifle to kill fellow Old National Bank workers in Louisville.
Joshua Barrick, 40; Thomas Elliott, 63; Juliana Farmer, 45; and James Tutt, 64 all lost their lives to the killer. Deana Eckert, 57, also died later from the incident.
Sturgeon also shot in the head and critically wounded 26-year-old Nickolas Wilt, of the Louisville Metro Police Department (LMPD), who had graduated from the police academy on March 31, according to a report from The New York Times.
"Officer Nickolas Wilt, a new officer to the LMPD, ran towards the gunfire today to save lives. He remains in critical condition after being shot in the head," the LMPD said via Twitter.
The suspect, meanwhile, was also killed by the police in an exchange of fire.
The killer was a "syndications associate and portfolio banker" at Old National, a regional bank, Jacquelyn Gwinn-Villaroel, the interim chief of the Louisville Metro Police Department, said in the NY Times report.
He had worked for the bank for nearly two years after interning there over previous summers. The police did not identify a motive for the shooting.
Recently, postal officials started offering a $50,000 reward for information on the people behind the attacks against U.S. postal workers.
Gun safety
Kentucky Governor Andy Beshear expressed sadness of the shooting in his state.
"A senseless act took the lives of our fellow Kentuckians, including friends of mine. What these families are experiencing is unimaginable. They need us to wrap our arms around them and to love them with all our hearts," he said via Facebook.
Beshear also thanked "the heroic members of the LMPD and all of our first responders who undoubtedly saved lives while putting their own at risk".
"We are forever grateful," he said.
Meanwhile, President Joe Biden called on congress to come up with firearms safety measures to keep workplaces and other public spaces safe.
"How many more Americans must die before Republicans in Congress will act to protect our communities? It's long past time that we require safe storage of firearms. Require background checks for all gun sales. Eliminate gun manufacturers' immunity from liability. We can and must do these things now," said Biden.
"A strong majority of Americans want lawmakers to act on commonsense gun safety reforms. Instead, from Florida to North Carolina to the U.S. House of Representatives, we've watched Republican officials double down on dangerous bills that make our schools, places of worship, and communities less safe. It's unconscionable, it's reckless, and too many Americans are paying with their lives."
Previously, an employer in Australia fired a worker who lied about unlawful firearms.