Navigating the hybrid work world is challenging, but there are solutions for your company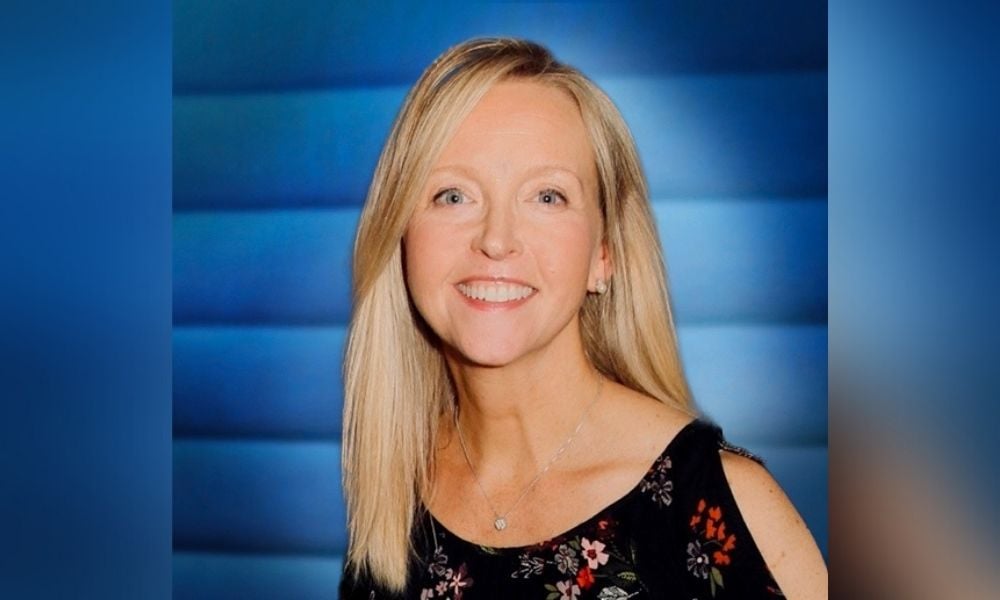 This article was produced in partnership with Reward Gateway.
With the worst of the COVID-19 pandemic in the rearview mirror, HR leaders are now tasked with navigating this new world of remote and hybrid work.
After more than two years of being able to work from the comfort of home, many employees have no desire to wake up before the sun rises to make that commute to the office. On the other hand, 66% of employees around the world say they prefer a hybrid arrangement, according to the Summer 2022 Future Forum Pulse.
When asked why they want the option to come into the office, 74% of employees said "collaborating with co-workers/clients, building camaraderie and facilitating in-person meetings." Meanwhile, 16% of employees said "having a quiet space to focus on getting my work done" and 10% said "putting in face time with management."
"The hardest thing for HR leaders to accept is how much of their jobs moving forward will be about how to construct their HR policies in a nimble way, as opposed to trying to find a one-size-fits-all solution to the challenge of engaging a remote workforce," Julie Zadow, chief marketing officer at Reward Gateway, told HRD.
Read more: HR resources for employee reward and recognition
Founded in 2006, Reward Gateway provides an employee engagement platform that brings employee benefits, discounts, recognition and reward, well-being, communications and surveys into one unified hub. The company has offices in London, Boston, Sydney and Melbourne, among other international destinations, and serves more than 2,500 clients, including American Express, Unilever, Samsung, IBM and McDonald's.
"People have had a reckoning with what work-life balance means to them and they're coming into their workplace environments with a stronger sense of what they're entitled to," Zadow says. "They want control in terms of how they get their work done, which has disrupted HR policies and made it more challenging for HR leaders. That's why it's vital to re-ground HR policies with the idea of some level of personalization and flexibility, and then build from that starting point in a way that HR leaders haven't previously been instructed."
It's not just HR that needs to adapt – all company leaders need to reconfigure their expectations and be willing to accommodate employees' needs.
Let's face it, climbing up the company ladder requires an entirely different approach these days. A boss walking through the office, stopping by their subordinate's cubicle and patting them on the back for a job well done is old-school. That type of interaction, as well as the perception that a model employee is in the office from 9-to-5, is as antiquated as the fax machine.
"Leaders have to realize what got them to their leadership role won't be the thing that gets the next generation of people to their leadership role," Zadow says. "They must adjust their management style and methods of engagement to help others rise up to their full potential."
In order to be a successful leader going forward, your finger must be on the pulse of your workforce. With that in mind, Zadow says there are three things employees are looking for in the current landscape:
engagement in their work and knowing it matters
recognition for their engagement
understanding how it all fits within the company culture they signed up to be part of.
Read more: Take employee recognition and reward to the next level
"Using a powerful employee engagement platform to ensure people can connect to your culture is absolutely critical," Zadow says. "We're finding that companies that create and sustain a culture where engaged employees thrive have higher employee productivity and retention rates."
Zadow says Reward Gateway's top clients understand how to use engagement and recognition tools to keep employees at the center of the company. For example, many clients actively send eCards to express peer-to-peer recognition. eCards are customized digital messages that help celebrate and spread best practices while ensuring employees see the impact of their work highlighted to others.
Read more: Reward Gateway Review
"Our clients understand the power of simplicity scaled," Zadow says. "As those recognition moments accrue, you can create regular engagement across thousands of people in a way that aligns employees to the core of the company mission. At the end of the day, your employees are promoting the organization's employee value proposition in a way that feels real and personal to them."
Learn how to take employee recognition and rewards to the next level here