Being an employer of choice is a great way to attract and retain top talent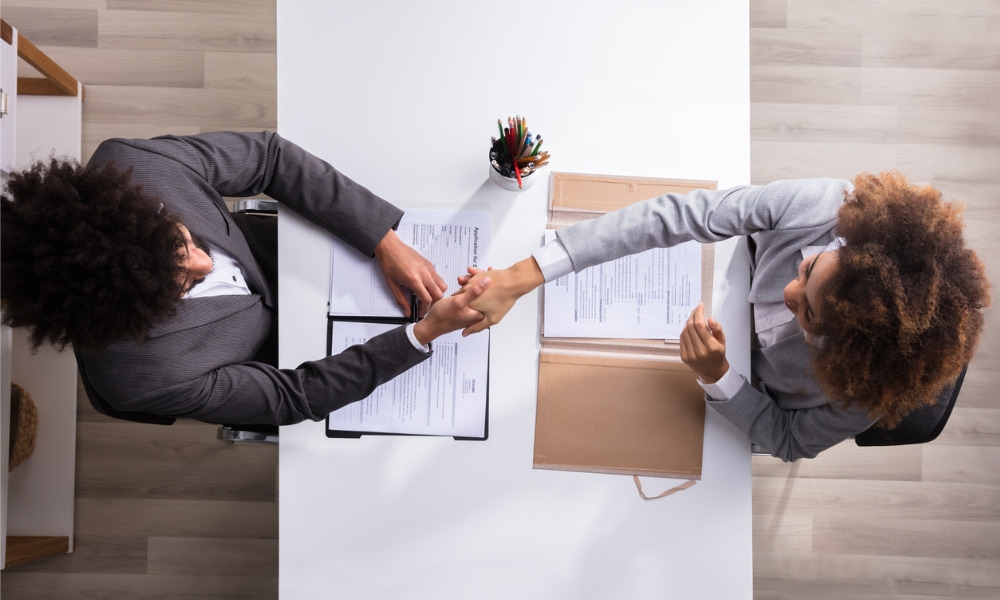 In today's highly competitive employment world, employers should strive to be different from other organizations by becoming "employer of choice."
What does it mean to be an employer of choice?
An employer of choice is someone whom workers choose to work for when presented with other employment choices. This choice is a conscious decision made when joining an organization and when deciding to stay with that organization.
Today's workers have more choices than ever before in history. Everyone has a wide range of choices of occupation, employer locale, industry, and work arrangements. As long as the economy remains strong, the abundance of employment opportunities will continue.
In this seller's market, workers will make clear decisions about where they will work, why, and for how long. While people establish their own decision-making criteria, some common issues influence their choices. The more employers understand these common issues, the more they can take steps to strengthen their position as employer of choice, according to Employer of Choice International.
What are the benefits of being an employer of choice?
Being an employer of choice is an advantageous position to be in. Here are some benefits of it, according to HR consulting firm Robert Half:
Better productivity: Studies show that happy employees are far more productive in general. For instance, the University of Warwick found that employees had a 12% spike in productivity when they were happy. This causes more employers to start adopting an employee-first approach to business.
Healthier workplace culture: When employees are happy, there's a high overall level of morale in the workplace, creating an environment where collaboration and productivity thrive. It helps improve retention levels and develop a healthy workplace culture, which employees – both current and potential – find very attractive.
Ability to attract top talent: The best companies use strong employer branding to attract talent. Great salaries and benefits, as well as happy staff, don't go unnoticed by top-performing professionals.
How do you become an employer of choice?
Any employer can become an employer of choice by fine-tuning their company culture, brand, and recruitment and retention strategies. Here are some tactics to employ:
Define your ideal employee. Create a vision for your workforce, define the type of person you want to recruit and retain, and then hire to bring it to life. Hiring the right employee makes a huge difference in the success of your organization. You can't be everything to everyone, so make sure to recruit and retain people who fit your company culture and will become leaders in your organization.
Determine what will attract and retain your ideal employee. Offer perks and benefits that are attractive to the employees you want to attract and keep. While there are many lists about the top perks employees want, these don't matter if they don't appeal to your workforce and company brand.
Keep an eye on your competition. When it comes to attracting talent, know your standing compared to your competition. Candidates – and your current employees – are looking around to see how other companies treat their employees. To get a sense of what your competition is doing, network with managers from other companies, look at competitors' web pages, and talk to employees and candidates about their observations.
Help your employees grow. Offer challenging but exciting work, and make sure to keep it that way throughout your workers' employment with you. This type of work keeps employees engaged. Also, demonstrate opportunities for advancement. If you want employees to stay with your company for a long period, you have to give them a career path, which includes a clear path to promotion, regular evaluations, skills training, and mentoring opportunities to help them get there.
Give honor to whom it's due. Employee recognition is essential to company culture and morale. You can recognize employees in many ways, including giving rewards for accomplishments and time spent with the company. Make sure to do it on an individual, team, and company-wide basis, according to PeopleKeep.
What do employees look for in an employer?
In today's climate of uncertainty, employees seek stability. Mercer's 2019 Global Talent Trends study found that job security is one of the top three reasons employees joined their company and the main reason they stay. Yet, one of three employees is concerned that AI and automation will replace their job. The way to help them feel secure is to foster human connections. Thriving employees – those prospering in terms of health, wealth, and career – are twice as likely to describe their role as relationship-focused and their work environment as collaborative.
What also matters to employees is the way a company conducts business and upholds the values of its brand. In a social, transparent world, the lines between a company's consumer brand and talent value proposition are blurring. Successful companies ensure brand resonance with all workforce segments. An organization's total rewards philosophy is one area where brand values can shine: Thriving employees are four times more likely to work for a company that ensures equity in pay and promotion decisions.
To be able to retain top talent, effective and relevant day-to-day work experience is essential. According to Mercer's study, thriving employees are three times more likely to work for an organization that enables quick decision-making and provides tools and resources for them to do their job efficiently. Employees are asking for personalized and simplified professional development plans, with 56% wanting curated learning to help them upgrade their skills and prepare for future jobs.