Silicon Valley CEO shares tips for improving your onboarding process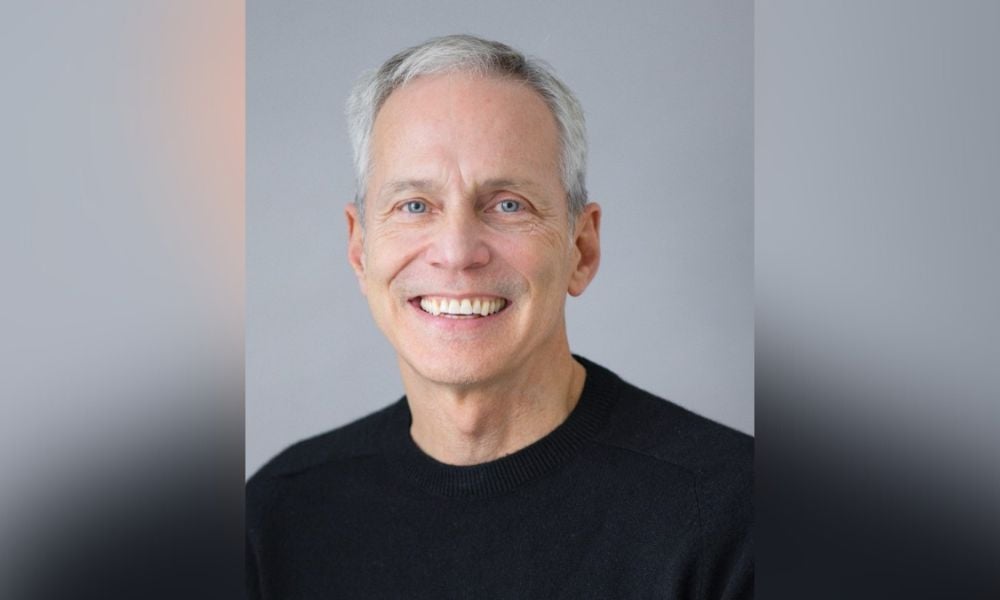 This article was provided by Wisq.
In the latest twist in the Great Resignation story, job candidates hired for remote positions are jumping ship weeks or months after starting, despite growing recession fears and layoff news. At some point, these new employees' first-day excitement morphs into disappointment, regret and an email saying bye.
The good news is we can stem the tide of early-bird quitters by not giving them reasons to feel buyer's remorse in the first place. When you thoughtfully welcome and intentionally connect with your recruits, you significantly increase the likelihood of setting them up for success and longevity.
I know some companies are still fuzzy on how to onboard a remote workforce – actually, everything has felt fuzzy for the last few years. That's why it's more crucial than ever to improve and target our onboarding processes. After all, first impressions matter.
Read more: If you're hiring for remote jobs, you have to follow this Colorado law
Reasons people give for leaving jobs early vary. Some new hires resign because they feel isolated and disconnected in today's remote work world. Others quit because the role, culture or support they were promise over a Zoom interview doesn't match reality.
According to a survey of more than 2,500 employees released by The Muse, 72% of American workers said they started a new job only to realize that the position or company was very different from what they were led to believe, a phenomenon they call "shift shock." Most respondents – 80% – also felt it was fine to quit within two to six months of experiencing shift shock.
The fact is, people aren't afraid to quit, even with a potential recession looming and layoffs mounting in certain sectors. About 4.2 million Americans resigned from their jobs in June, down slightly from April but far above pre-pandemic levels, according to the Bureau of Labor Statistics.
Today's recruits value happiness, flexibility, and connections perhaps more than any previous generation of workers. That means they need to feel a strong sense of welcoming, purpose and belonging from Day One or they might bail.
Unfortunately, employers have lots of opportunities to fumble.
How to Be Better at Onboarding
1. Don't go silent after a candidate accepts your offer; use the time before their start date to warmly welcome them.
Radio silence with new hires is too common: One in four say they've experienced a lack of communication between the time they accepted a job and their start date. When you disappear after that first congratulatory email, you're giving candidates time to second guess their decision to join your team. As Alphabet CFO Ruth Porat once said, "The absence of information is filled with dirt." Instead, invest in early and frequent communication. Welcome new hires with enthusiasm, share resources and get them engaged.
2. Avoid skimping to save time. Instead, err on the side of providing more.
According to CareerBuilder, 36% of organizations don't even have a structured onboarding process. Others have only a one- or two-day onboarding experience. I can see the appeal of keeping it short; everyone gets to work quicker. But not providing detailed training, context or even team introductions will certainly lead to new-hire disillusionment and regret. Assume your recruits want to immerse themselves in learning about your company history, mission, values and purpose. Provide resources demonstrating your culture like blog posts, emails, development and enrichment programs. Introduce them to social channels, peers and mentors.
Read more: How can a remote work policy be improved?
3. Instead of assuming you know the new hire's journey, put yourself in their shoes.
Even the most tech-savvy Millennials can feel first-day jitters about working remotely with people they've never met in person. Consider what it's like to start a new job alone from home instead of at an office surrounded by people and resources. Remember how all your "firsts" felt at a new job. Anticipate their needs – and ask what they need. As Amy Hirsh Robinson, principal of the consulting firm The Interchange Group, once told SHRM, "Listen to their stories. Find out who they are. And then marry the two stories [your company story and their story] together."
4. Rather than discouraging socialization, encourage new employees to connect with others.
Old-school management philosophy dictates that on-the-job socializing hurts productivity. Yet decades of studies show teams that connect, share and build relationships are more engaged. According to the Harvard Business Review, job performance increases by 56% when employees feel like they belong. Of course, fostering those connections is especially challenging in a remote work world. As a client recently told me, "Onboarding a new job remotely makes it especially tough to connect with my coworkers and making friends at work is so important to me."
Give new employees explicit permission – and space – to meet and bond with teammates. Schedule virtual coffees or lunch meetups. Introduce them to your digital hangouts. The best virtual water coolers are sometimes entirely separate from your productivity and workflow apps. When you allow employees to turn off "work mode," they're more likely to connect organically over shared interests.
5. Focus on the person and let them be themselves.
Take a human-centric approach to onboarding. Encourage new hires to bring their whole authentic self to work. For example, retail darling Lululemon, whose 90-day retention rate is twice as high as industry averages, encourages recruits to set personal goals as well as career goals during one of their onboarding sessions. In fact, addressing career development during onboarding increases job satisfaction by 3.5 times, according to Gallup.
6. Don't just onboard and move on. Gather feedback and keep checking in.
Feeling forgotten after onboarding can cause real damage to employee self-confidence, motivation and loyalty. That's why you need to make inclusion and communication ongoing priorities. Schedule regular check-ins with your recruits about their job satisfaction. Continue facilitating connections with their peers or mentors.
The Bottom Line
We know good onboarding works; nearly 70% of employees surveyed for OfficeVibe's State of Employee Engagement report said they're more likely to stay with their company for at least three years if they have a great orientation experience.
In this monumental shift to work-from-home or hybrid, it's more critical than ever to evolve our onboarding practices and invest in happy, connected employees from Day One.
Jim Barnett is the co-founder and CEO of Wisq, a platform that enables colleagues to connect, share, and build relationships at work. Barnett previously was the co-founder and CEO of Glint, a platform helping organizations measure and improve employee engagement, and vice president of product at LinkedIn.