Despite challenges from the COVID-19 pandemic and nationwide staffing shortages, employers continue to increase their payroll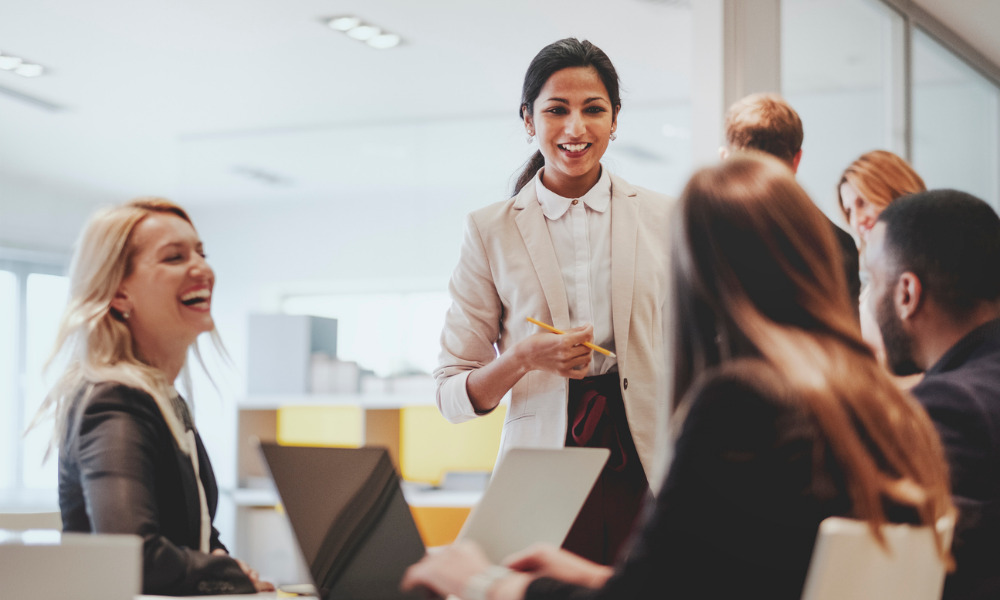 Despite the biggest labor shortage in the United States in years, the private sector is powering through with job growth surging in November, according to the ADP National Employment Report.
Although the addition of 534,000 jobs last month was down from October's 570,000 positions, American companies still surpassed the 525,000 job-gain predictions of economists in a survey by Refinitiv.
Leisure and hospitality gained the most with 136,000 additional new positions last month. Employment is still lower than it was before the COVID-19 pandemic, but hiring has steadily increased now that business restrictions have lifted. Plus, with more people being fully vaccinated, there's a renewed sense of freedom to travel, shop and eat out.
Business and professional services added 110,000 new positions, followed by trade, transportation and utilities rising to 78,000, and education and health services with 55,000 contributions. Construction gained 52,000, manufacturing added 50,000 and natural resources and mining filled 7,000 vacancies.
The service-producing sector generated 424,000 jobs, and 110,000 jobs came from the goods-producing sector. Large businesses with over 500 workers contributed the most to job growth, increasing payroll by 277,000. Meanwhile, small businesses added 115,000 positions, just in time to fill demand for Small Business Saturday.
Read more: Well-paying entry-level jobs that will grow in 2022
Although the ADP report is an encouraging sign for the U.S. economy, there's only cautious optimism considering the looming threat of Omicron, the latest variant of the coronavirus. The first case in the country was detected in California earlier this week, with a second case since detected in Minnesota.
"The labor market recovery continued to power through its challenges last month," said Nela Richardson, chief economist at ADP. "However, it's too early to tell if the Omicron variant could potentially slow the jobs recovery in coming months."
The economic impact of the new strain had already become evident when several European countries implemented travel bans from South Africa. The 27-nation European Union took similar measures, recommending an "emergency brake" on trips from that part of the world. The U.S. will also be imposing a travel ban for non-citizens coming from South Africa, including seven nearby countries in the past 14 days.