More people are turning to music to cope with COVID blues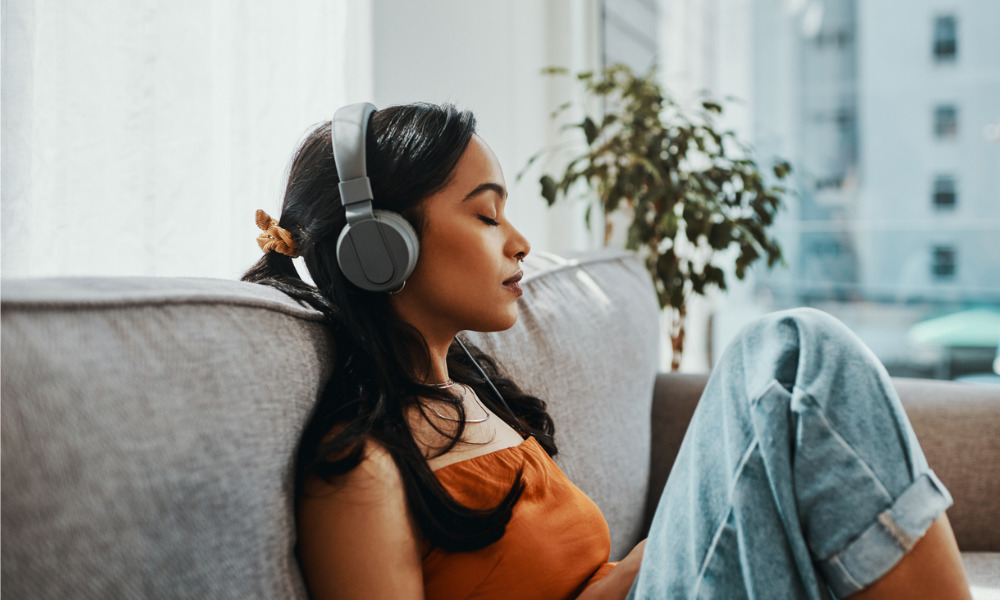 Whether you're getting ready for work or winding down after a busy day, listening to music can get you into the right mood. But, as one study showed, music has also been proven to help workers cope with the stress of the pandemic.
Newer forms of leisure, such as streaming movies and connecting with people on social media, may have gained popularity in recent years. However, music remains the top choice of relaxation for people hoping to reduce stress, deal with depression and raise productivity, according to a study from audio company Sound United.
Read more: Struggling to sleep? Hybrid work may be damaging your slumber
"Music was more important to improving happiness over watching Netflix or even exercising. Additionally, nine out of 10 respondents reported listening to more music in the last year than prior to March 2020," the findings revealed. The respondents also shared how music helped them in their mental state:
85% said music helped them to "stay sane"
85% – music increased their productivity
79% – music decreased their loneliness
74% – music helped them to battle COVID blues
Beneficial to work
"Employers and employees alike will be interested to learn that music improves energy, mood and creativity along with productivity," the study pointed out. In fact, more than seven in 10 employees have their "pump up" playlist to get them in the zone before starting their work.
"While classical music may seem like the obvious go-to for productivity, it's actually pop (76%), rock (70%) and alternative music (69%) that top the list," the study said. And unlike in a shared physical workspace where people are mindful of their actions, respondents also appreciated "not needing to hide their musical preferences while working from home".
Read more: The future of work will be different for everyone
Music isn't just a hobby – it's a lifeline, said Sound United CEO Kevin Duffy. "We think it's remarkable that three out of every four people have improved their mental health this year through the power of music, and so many are carrying that habit forward, no matter what the future brings," he said.
"Music is universal and accessible to all, something any of us can turn to when other comforts are gone. For anyone struggling to get through the day – whether you are an overwhelmed parent, or someone looking for a job, or a grandparent missing faraway family – I encourage you to reach for the music that makes you feel good and reminds you that better days are ahead. Even just a few minutes with your favourite song or artist can make a tremendous difference," the CEO said.