'Mental wellness is crucial to making a work-from-home setup effective in the long run'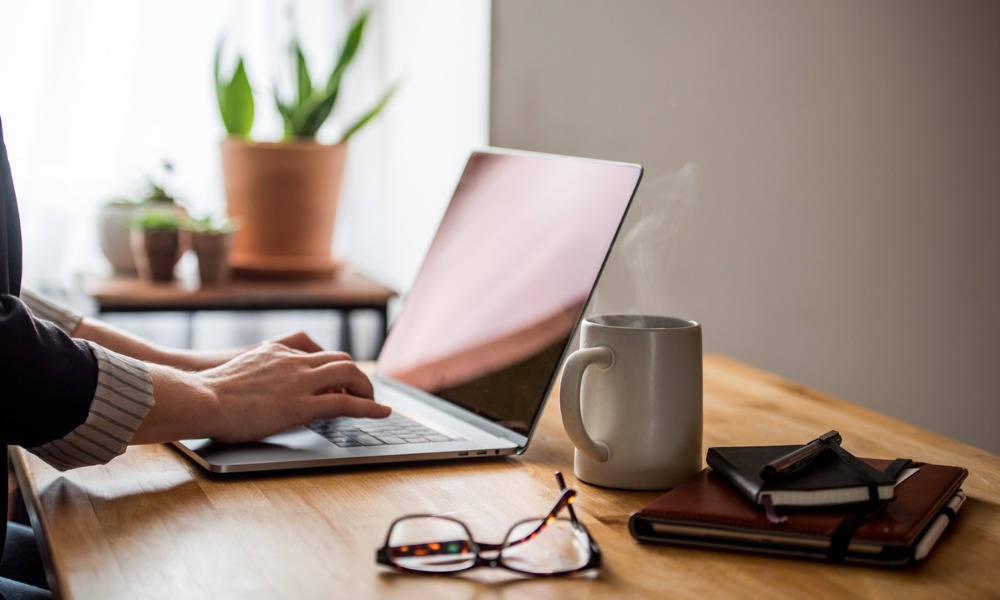 The pandemic impacted almost every aspect of our lives – not least how and where we work. Isolation mandates and 'work from home' rules meant that workplaces were abandoned in favour of home offices – with many employees opting to work from the dining room table just to make room for their tech.
At the beginning, working from the comfort of your living room seemed like a dream – a perk that every employee wants but few could boast of.
However, it didn't take long for the shine to ultimately wear off.
Separating work from life
That's a finding from a recent survey by the National Health Service in the U.K., showing that 16% of employees said that working from home increased their stress levels, with many adding that they struggled to switch off after their working day was done.
"Working from home in a small space makes it extremely hard to adequately separate work life from home life and can even cause increased stress levels and strain people's mental health," says Michelle Cosh, HR director at real estate giant Ferguslea Properties in Ottawa.
"Realistically, working from home can be hard on people with enough space to separate work from life, so it is even more crucial to figure out coping mechanisms when operating in a smaller physical space. It can begin to feel isolating, and your mood and attitude toward work can quickly change. It can be harder to keep work materials from creeping into spaces that are meant for relaxing, eating, and other day-to-day activities in small areas."
And, when clutter builds up, it can become difficult to focus on work and harder to relax when needed. According to Cosh, other challenges can arise with relationships as well.
"If you live with roommates or significant others who also work from home, you may begin stepping on each other's toes if you do not have space to work and decompress."
Younger workers crave office connections
While many employees lauded the new remote working arrangement, for some, the strain on psychological health became too much. According to data from Chargifi, 81% of younger workers said they felt more isolated without time in the office, with 60% adding that they felt disconnected from their colleagues.
"Working in a small space where you do not have a face-to-face connection with coworkers can be isolating," agrees Cosh. "This dysconnectivity can make people feel less motivated and more stressed about their job, making work more draining. Additionally, when they are done work for the day, they may have a more challenging time decompressing, which can lead to ongoing stress and anxiety.
"Plus, if you are forced to have your workspace set up in the same physical space as where you sleep, these stressors have a greater chance of negatively impacting your sleep patterns, affecting your overall health."
Mental health crisis in remote working?
Throughout the pandemic, HR leaders' main concern was always for employee health – both physical and mental. And while COVID posed a direct threat to bodily harm, the secondary impact of the pandemic was an attack on mental health.
According to data from the World Health Organization, the pandemic triggered a 25% increase in depression and anxiety – with remote working models contributing to feelings of burnout and isolation. And an ability to switch off, working way beyond your contracted hours, meant people were overwhelmed – not least HR professionals themselves, with many citing it as the "most stressful period of their careers".
So, if you're still in that remote working model, what are some steps you as a leader, and by extension your people, can take to mitigate any mental health concerns?
"Mental wellness is crucial to making a work-from-home setup effective in the long run," adds Cosh. "However, mental health is also deeply intertwined with your physical health. So, I recommend a few tricks to support your mental and physical health that will keep you feeling energized in your small space to remain productive in your work."
As a starting point, Cosh advises employers to teach their people how to create healthy boundaries between work and life. This could be making an effort to close up shop each day by taking the time to log off all work-related platforms, stow away any equipment and turn your workspace back into living space.
"Next, ensure you are taking breaks," she tells HRD. "Many companies, unfortunately, have a culture where overtime work and skipping breaks are normalized. However, it is essential to remember why we need these breaks and how beneficial they can really be. One long lunch break, where you can leave the space and get fresh air may be best, or you can try setting timers to take 5-minute breaks throughout the day to hydrate, decompress and refocus your mind."