'Businesses are moving forward with an influx of new projects, putting more pressure on current staff'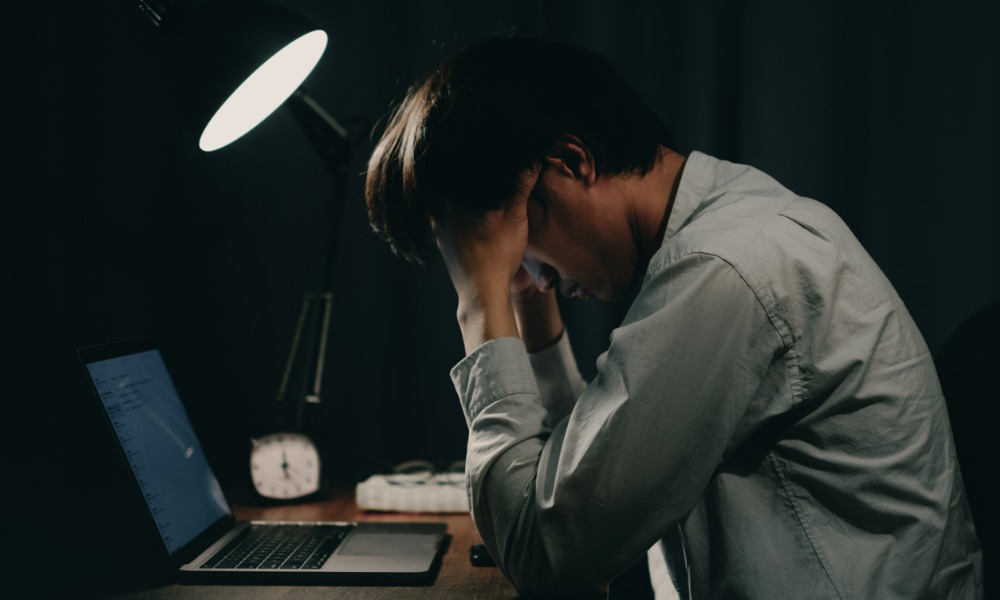 Heavy workloads are driving burnout rates to levels higher than last year, with employees failing to catch a break to recharge, according to a new report.
In its survey of 2,400 professionals, Robert Half found that the top factors contributing to burnout are:
Heavy workloads (56%)
Lack of communication and support from management (32%)
Insufficient tools and resources to perform effectively (27%)
These factors are fuelling the burnout of 38% of the respondents, who said they are suffering more than a year ago, according to the report. Millennials, working parents, and employees who have been with their company for two to four years reported the highest burnout levels.
"Despite employers' efforts to better support employee well-being, burnout is an issue that needs ongoing attention," said Paul McDonald, senior executive director of Robert Half, in a media release.
"Compounding the matter, businesses are moving forward with an influx of new projects, putting more pressure on current staff who may already be stretched thin."
These findings support research from Eagle Hill Consulting that found workload is the top cause for burnout. It comes as employers across the world announce widespread layoffs, which leaving remaining employees with more responsibilities than before.
No break from work
Heavy workloads can lead to fewer employees being able to take a break. According to Robert Half's findings, 28% of respondents feel that they can't take time off because of too much work or due to job security.
Another 28% said they plan to use more vacation days this summer, but another 21% said they will still be checking their work frequently while on vacation.
To discourage this, managers need to set clear and realistic expectations and employees need to prioritise self-care, according to McDonald.
"Refreshed and recharged workers are happier, more productive, and less likely to burn out," he said.
Defeating burnout
Despite many employees being more burned out than before, 37% said they still feel uneasy expressing this to their boss. This comes as one in five saying that their boss didn't take steps to help them ease their stress.
Those who did get assistance said their employers:
Encouraged time off (26%)
Provided greater schedule flexibility (24%)
Gave guidance on prioritising projects (22%)
According to McDonald, bringing in contract workers can also help managers address the workload issues faced by staff.
"Contract professionals can step in to help ensure projects stay on track and workloads remain manageable," he said.
Across the world, many employers have been taking steps to give employees breathing time despite their growing responsibilities.
Recently, a new workplace trend called "Bare Minimum Mondays" is gaining traction, where employees are provided with "a little bit of flexibility" on getting their work done.
Employees across the world have also expressed their openness to artificial intelligence tools in the workplace to help them deal with their growing workload.