HR leaders are – in their own right – frontliners in their organization, ensuring employees receive the right support amid a period of disruption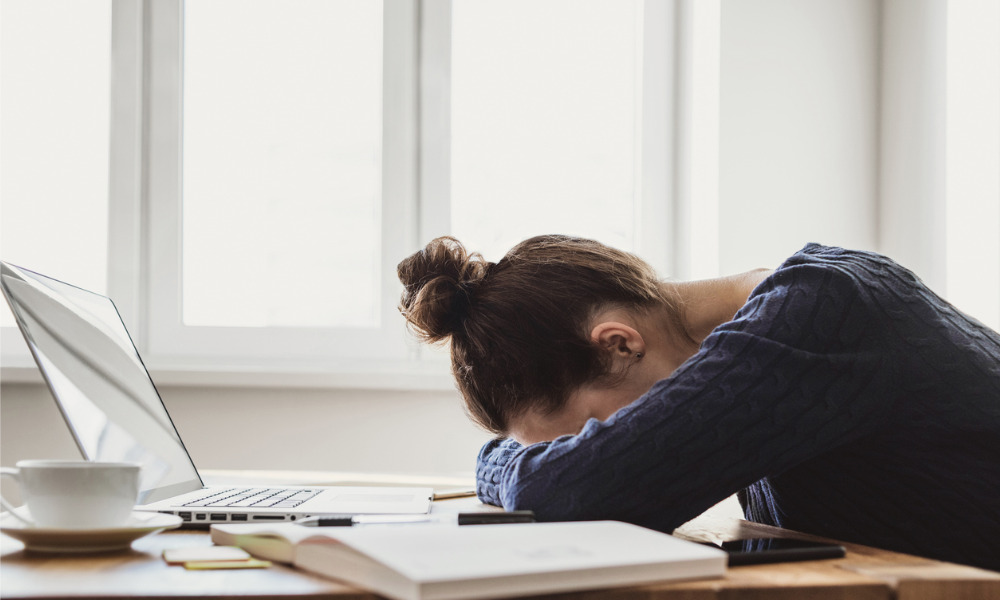 Prolonged periods of isolation can impact a person's overall well-being. While online therapy is helping people cope with coronavirus anxiety, there are other simple ways to remain healthy and calm, suggests Public Health England.
For HR leaders, one way is to find time connecting with employees on a personal level – especially with those who may be feeling isolated due to their remote work arrangement.
Stay in touch with colleagues "via telephone, video calls or social media instead of meeting in person," the health agency recommends.
READ MORE: Online therapists are helping workers cope with COVID-19 anxiety
Maintaining these relationships, whether with people you see often or 'old friends' you haven't heard from in a while, is important to protecting your mental well-being.
Another way to safeguard one's psychological health is to support others, the agency advises. "Think about how you could help those around you – it could make a big difference to them and can make you feel better too."
HR leaders are – in their own right – the frontliners of their organization. Just as the outbreak was first unfolding, leaders in the field found themselves playing a significant role in ensuring employees received the right information and support amid a period of disruption. As such, HR professionals are suited to leading outreach programs during difficult times.
"Could you message a friend or family member nearby? Are there community groups that you could join to support others locally?" the agency writes. "Remember it's important to do this in line with guidance on coronavirus (COVID-19) to keep yourself and everyone safe."
READ MORE: COVID-19: WHO offers physical and mental health advice
Other tips from Public Health England include looking after one's physical well-being and sleep.
"Your physical health has a big impact on how you are feeling emotionally and mentally," the organization adds. "At times like these, it can be easy to fall into unhealthy patterns of behaviour which in turn can make you feel worse."
HR leaders should remind employees to eat healthy, well-balanced meals; drink enough water; exercise inside where possible; and maintain regular sleeping patterns.
Good sleep hygiene practices HR leaders can recommend include "avoiding screens before bed, cutting back on caffeine and creating a restful environment".