Some simple, yet effective, ways in which HR can help employee stress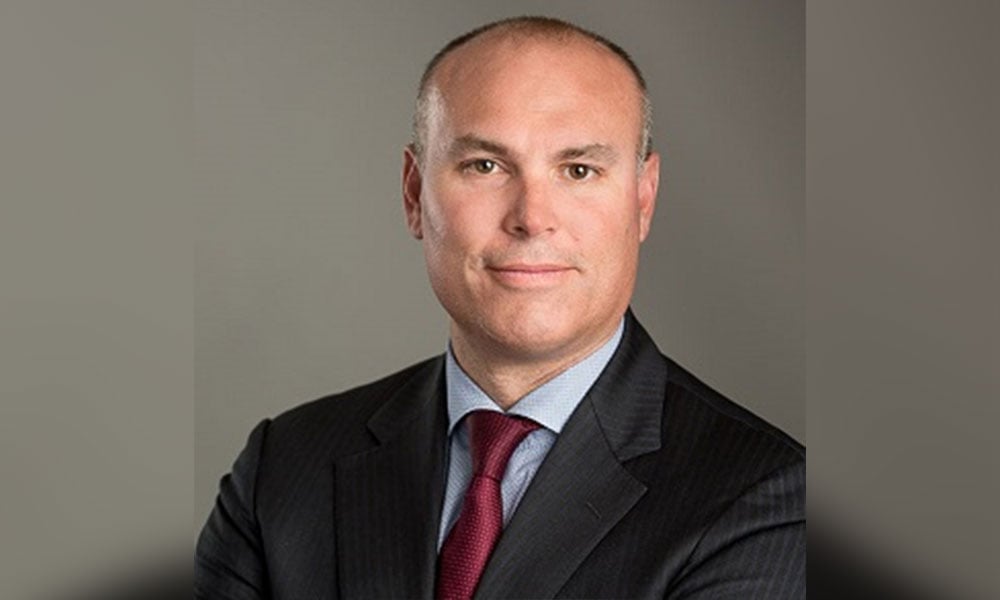 As humans, we're not hardwired to deal with change well. While we understand that we have to evolve in order to thrive, the thought of switching up our daily routine can trigger stress, anxiety and even depression.
The onslaught of COVID-19 has caused global disruption. Economies have slumped, businesses have closed, and many employees have been furloughed – it's a perfect storm of mass uncertainty breeding fear.
So, what role can HR play to ease the rising tensions?
HRD spoke to Marc LeCuyer, general manager at ServiceNow, a remote software company, who explained how employers can support their people during these times.
"Employers have a responsibility to protect the mental and physical wellbeing of employees, even more so now during a time that is unlike anything we've experienced before," prefaced LeCuyer.
"This crisis isn't a business one, it's a human issue. Employees experiencing stress and anxiety should be met with compassion, solidarity, kindness and courtesy. Leaders should assure employees that they are not alone and check-in on how they are doing. If managers see someone struggling, they should gently offer help, and check-in with them again during their next one-on-one meeting. They should also share resources that are available to support them.
READ MORE: Are leaders doing enough for frontliners' mental health?
"These differ from company to company, but they may include options such as mental health coaching and personal and professional guidance. Employers should also ensure every manager is trained to help their direct reports adapt to this new normal of working from home.
"During this unprecedented time, managers should keep the lines of communication open with their teams so they feel secure in coming forward with problems they might be facing. It's also important for managers to consider if they can encourage employees to adjust their hours to take breaks for mental wellness time, particularly for those juggling caregiver responsibilities or less-than-ideal work-from-home infrastructure.
"For example, I'm encouraging my team to take walking one-on-one phone meetings so they can catch up with each other while getting some fresh air. Others in our organization have asked their teams to avoid scheduling meetings between 11 a.m. and 1 p.m. to ensure employees have time to take a break, feed their kids, walk the dog, and address the responsibilities that we all have outside our work schedules. This is a time where we need to make sure we're leading with humanity, and this flexibility can really help ease some anxiety employees might be dealing with, especially in these stressful times."
As the pandemic is still fairly new, there's been very little research into the global impact it's had on our collective mental health. However, one report from The Academy of Medical Sciences has shed light on how isolation is impacting people in lockdown.
READ MORE: Is your team ready to return to the office?
The report explains: "While the general population respondents tended to express concerns about themselves, the stakeholder survey data had an added focus on the impact on other people's mental health and wellbeing, including those with existing mental health conditions. Loneliness was raised repeatedly and concerns about feeling trapped were articulated. Many responses suggested a need for strategies to help individuals cope with isolation, and to help them help others, to prevent the deterioration of mental health and wellbeing if the lockdown persists."
And while it's easy to slip into despair during COVID-19 panic, companies could be using this disruption as a catalyst for overall change. The recent months have heralded a new way of working, one which has seen a rise in remote working and digital tools.
"As the COVID-19 crisis continues to disrupt the way we live and work, we have seen a major increase in the implementation of technology throughout every aspect of the workplace," continued LeCuyer.
"It has allowed employees to connect with their colleagues more closely, even as they practice physical distancing. Rather than allowing this crisis to pull everyone apart, we're seeing the progress companies have made in the areas of diversity, inclusion and belonging pay dividends as they find new ways to bring people together.
"The reality is COVID-19 has also accelerated digital transformation. Whether businesses wanted to or not, every organization has needed to shift to digital in some way or another in order to persevere. I think it's very likely that many companies will maintain some of these new digital processes, even once things return to "normal." Businesses are rapidly looking for ways to streamline and help employees adapt to new ways of working.
"Another area of business facing a lasting impact will be how organizations approach travel and utilize technological alternatives. The ban on non-essential travel has made businesses explore new virtual solutions for meetings, conferences, and events. As a result, many of us have realized that with the right tools, we can be just as productive remotely as we are in the office. 
READ MORE: 5 tips to help you lead and experiment during a crisis
"As businesses evaluate their return to work strategies, many will find the distinction of where employees work is not as important as leaders once thought. With the tools and solutions employees are using today to get work done and stay connected, the notion of working from home versus working from the office does not matter – employees are simply working. Business happens everywhere and this pandemic has proven that."