Resilience is like a muscle – you can learn it like a skill and it improves with practise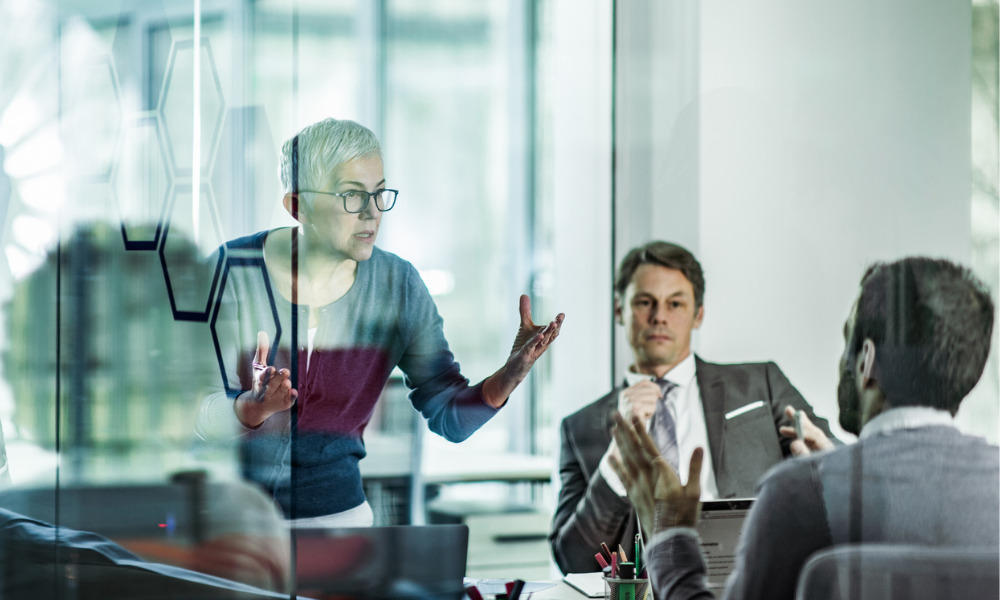 Before you help your team develop resilience, you should first focus on becoming a resilient leader, said an experienced psychologist and counsellor.
And resilience is something you can learn and practise, added Dr. Bailey Bosch, Work/Life Strategist, Founder and CEO at RemoteStar Consulting.
During a discussion organised by Ascender, Bosch defined resilience as the capacity to maintain your core purpose and integrity in the face of dramatically changing circumstances.
"Never has that been more apparent than this year," she said. "We're talking about the flexibility, agility to adjust and manage when things are changing so rapidly."
READ MORE: A leader's most crucial role in a crisis
Using a budding flower on a branch as a metaphor for resilience, she said when it blooms, it represents how people adapt to trauma every day, and use adversities as a challenge for their personal growth or the organisation's growth.
"We're talking about using difficult situations and learning from them," she said. "Using those as lessons to manage hardship in the future. And resilient people are those who are competent in the face of stress.
"So rather than just falling to pieces, they're the ones who are continuing – not just to survive [but] they're thriving in those situations. It's also a sense [that] you have some control."
She understands that circumstances that change too quickly may feel difficult to deal with, but if you feel a sense of control, the impact on your mental health is quite significant.
"When people are resilient, they feel they can actually move forward in a positive manner," she said. "Contrast that to somebody who is very stuck in a situation. They feel that there's no hope, no movement, no flex. People who are resilient feel that things will change."
READ MORE: Why COVID-19 is aggravating leadership burnout
How to develop resilience
It's clear that resilience is a powerful quality – especially in times of crisis. If you find yourself lacking in the department, from experience, Dr Bosch said you can develop resilience over time.
"There's some good news: It doesn't actually require any particular talent and it's not necessarily an inherent attribute," she said.
"It's actually a skill and people talk about developing the 'resilience muscle'. The reason being it improves with practise, and you can absolutely teach it.
"We think of resilience as a skill that can be taught – that opens up a whole lot of opportunity for people who feel they struggle with this, but also for organisations to really understand how they can contribute and assist their teams during difficult times to build the resilience muscle."
From research, her team has found that resilience is made up of four main components: social connections, attitude, values, and emotions.
Social connections:
Often, the most resilient among us are those with a strong support system, she said. This means that individually or in an organisation, they feel supported and encouraged by the social connections they form at work.
Attitude:
Resilient people understand that difficult situations don't last forever. They choose to look for the good in a situation or they choose to understand that things are flexible, changing, and not permanent.
Values:
People who are resilient also try to live life according to their values. They pursue what matters to them, whether at work, outside of work, or just in their general life. For instance, if family or education is important to them, they try to incorporate that into their lives.
Emotions:
Emotional acceptance is a massive one to develop resilience. "If people can understand this is just part of being human, rather than trying to fight it […] you can get some acceptance around it, and move forward with strategies to deal with the situation," Dr Bosch said.
READ MORE: How to build resilience through COVID-19
Importance of resilience
She then went on to explain why resilience matters and why it's an especially crucial quality to be effective leaders.
"We understand what makes a good leader and I think sometimes what's overlooked is the importance of resilience," she said. "It's almost like an umbrella that covers a lot of other characteristics."
She explained that resilient leadership will result in a 'top down impact' at the organisation. If an organisation is steered by someone who is resilient, the benefits will trickle down to employees – it will inspire individuals to succeed, while also rippling into a 'wider' team benefit. And then, of course, benefitting the entire organisation, said Bosch.
READ MORE: The most crucial leadership trait when handling crisis
"Resilient leaders are decisive," she said. "They're calm in times of difficulty and in times of crisis. They set the tone for the rest of the organisation's response and we cannot underestimate the importance of this.
"I say this loosely, but there's some truth to it: It's easy to be a good leader when times are normal. Excellent leaders are shown during times of crisis. And I think that's a really important point to take.
"When everything's going smoothly, like in life, most of us can cope. But when the chips are down, when the difficulties arise, that's when we see that excellence in leadership."