How to remain motivated at work, according to the Virgin co-founder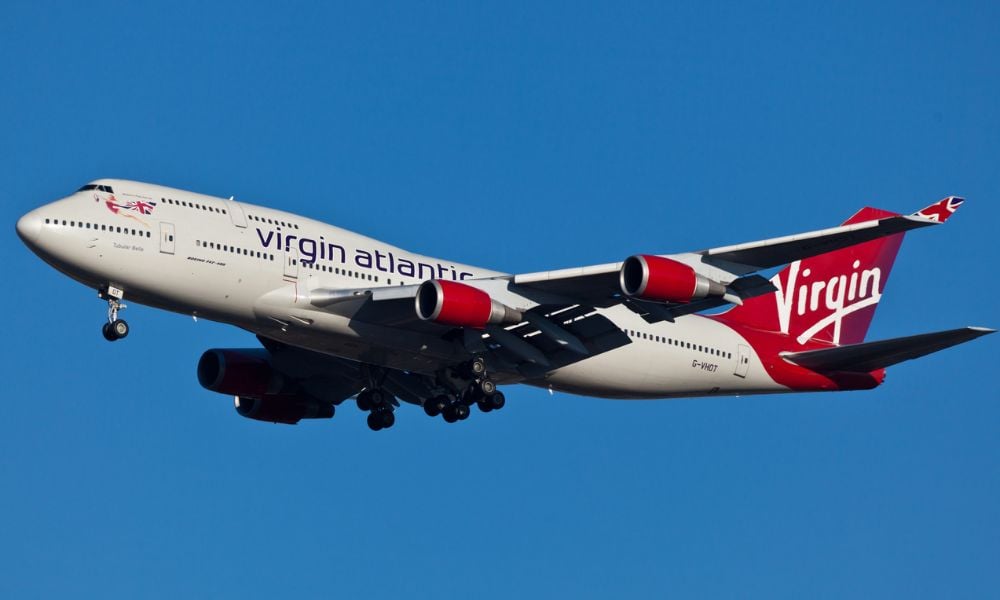 Richard Branson, founder of private conglomerate Virgin Group, recently shared how he reminds himself to never stop learning, and how this helps him stay motivated when he wakes up in the morning. Branson, 72, was recently asked on how he remains centred and motivated every day - and among his answers revealed how the businessman is thirsty to learn about something new.
"Only a fool never changes his mind," said the Virgin Group co-founder on his monthly newsletter on LinkedIn.
He added that he always tells himself about a quote from Desmond Ford that read: "To change your mind is the best evidence you have one." This is so he doesn't get stuck in his ways and shut off from learning something new, according to the businessman.
"In almost every conversation I have, I'm reminded by how much I still have to learn. I find this really exciting, and it's something that gets me out of bed in the morning," Branson said.
His answer reflects a growing time when employees are also pressured to upskill themselves to remain employable. In Canada, a recent report from Robert Half revealed that 28% of workers are already undergoing training and upskilling, while 40% are assessing if their skills are still up to date.
This comes as concerns of inflation and recession threaten employees' financial and employment security.
In Singapore, 73% of employees want to participate in company-offered trainings, according to a recent NTUC LearningHub report, but 26% are unable to do so because of lack of time (52%) and heavy workload (45%).
"Given the disruptions brought upon by the pandemic, employees are still learning how to overcome the challenge of wearing multiple hats and juggling different work expectations at the same time," said Aslam Sardar, chief executive officer at the Institute for Human Resource Professionals, in a statement. "This gives rise to a situation where learning and development takes a backseat, and employees find difficulties in devoting time towards upskilling."
Sean Lim, chief human resource officer of NTUC LearningHub, suggested new learning strategies to make it easier for "time starved" employees to participate in trainings.
"New ways of learning, such as blended learning (i.e., online learning), or bite-sized learning (i.e., modular, asynchronous learning), can be adopted to complement work commitments," said Lim.
Branson's other advice
Going back, Branson's note-worthy tips on how to stay motivated do not stop at learning. The Virgin co-founder also shared several phrases that he learned from his parents and other experiences in life.
One of them is: "Screw it, let's do it." According to the businessman, they would have never launched Virgin Records or Virgin Atlantic if they didn't repeat this phrase "on many occasions."
"When somebody offers you an amazing opportunity but you're not sure you can do it, say yes and figure out how to do it later! Life is a whole lot more fun like this," said Branson.
Another tip is: "You miss 100% of the times you don't swing." This one comes from his mother, said Branson, when they were encouraged to give everything their "very best shot."
"Whenever I feel daunted by a prospect, but know it's the right step to take, I repeat Mum's words in my mind," he said.
Echoing his father's words, Branson shared "Isn't life wonderful," a quote that he said is a "wonderful way to approach life."
"It's helped me to view challenges as opportunities," he said.
Lastly, the Virgin co-founder said: "You don't learn to walk by following rules. You learn by doing, and by falling over."
According to Branson, this was something that he learned at the age of 16, where as a dyslexic, he learned so much more from first-hand experiences than from following the rules. He shared that the name "Virgin" really implied how they were "total rookies" in the business, and how they "carved" their own path.
"This 'strategy' served us well, because we soon realised that you don't learn to walk by following rules, you learn by doing and by falling over," said the Virgin co-founder.
According to Branson, these words would keep him centred and motivated when he wakes up in the morning.
"For anyone in need of inspiration, I hope you find these phrases useful," he said.