HRD spoke to Playboy's chief people officer on equality, remote work, and pushing society's boundaries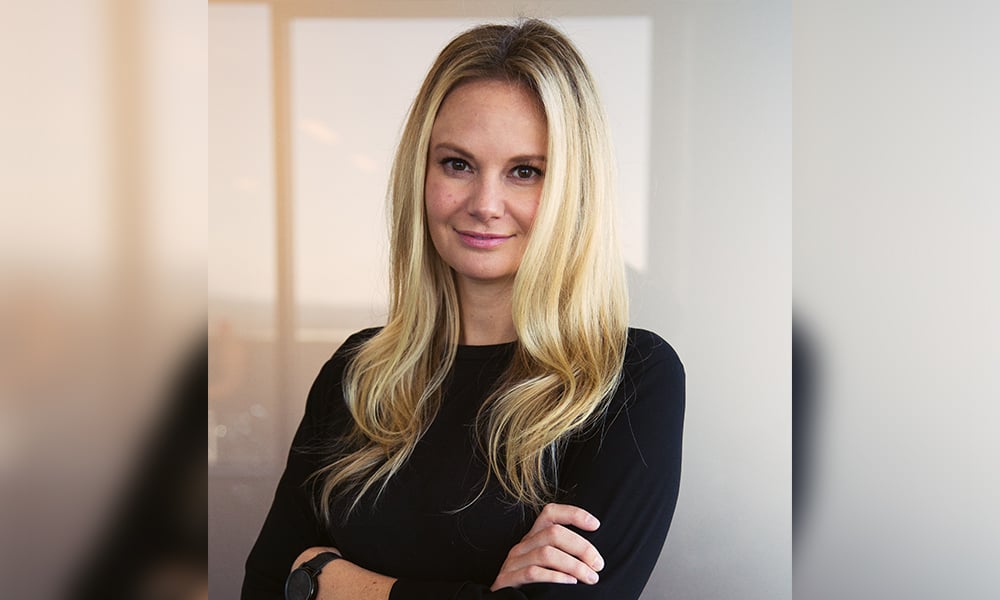 Celebrity-filled mansions, velvet smoking jackets and, of course, Bunnies galore – Playboy has long been cemented in our minds as a boundary-pushing, somewhat taboo, brand.
But there's much more to Playboy than pin-ups and pool parties.
HRD spoke to Playboy's chief people officer, Jenny Sade, who talked us through how the brand has grown, evolved, and matured over the years.
"We like to think of ourselves as the original lifestyle brand," Sade revealed.
"Our mission is to create a culture where all people can pursue pleasure. And everything we do rallies around our cause of Pleasure for All.
Read more: Is politics bad for company culture?
"Today, the Playboy brand drives about $3 billion in consumer spend around the world, with licensed products in over 180 countries serving consumers in four key categories: Apparel & Accessories, Lifestyle & Gaming, Beauty & Grooming, and Sexual Wellness."
Never afraid to challenge societal norms, Sade revealed Playboy is committed to defending freedom of speech, LGBTQ rights, freedom of choice, and equality for all.
"We don't take our history of activism for granted," added Sade. "But it's not enough for us to have been at the forefront of the civil rights movement, or reproductive rights: our legacy doesn't mean that we get to check a box. If anything, this legacy establishes a responsibility that we have to continue to constantly evaluate and evolve our practices to ensure inclusivity."
With a set of stellar employee values, Sade explained that Playboy has strict 'no a******s' policy.
"Our culture can best be described by our values," added Sade.
Do you (but do no harm)
"We're authentic to who we are," explained Sade. "We say what we mean, and we mean what we say.
"We create a safe and encouraging environment for others to do the same, bringing their authentic selves forward."
Embrace the next challenge
"We come from a place of curiosity.
"The next challenge may be in a place we've never thought to look, and we leverage a vast diversity of perspectives to find it."
Read more: Compassion or paranoia? What HR can learn from political leaders
Debate, then commit
"We take the time to make sure we are informed.
"We provide a platform and make space for the different voices in the room, ask thoughtful questions, and consider all angles before coming to a conclusion."
Be a leader
"We develop and exercise inclusive leadership. So, everyone knows they belong, and equitable treatment is our standard."
Stay playful
"We are a fun team and though we often deal with heavy subject matters, we recognize the importance of a playful spirit and a positive outlook.
"We realize that we are a work in progress, and that we won't always get it right the first time."
Perhaps the most interesting aspect of Playboy's culture is its commitment to diversity and equality. Sade explained that the organization recently partnered with management consulting firm Yardstick Management to improve their practices.
"Yardstick is helping us audit our business practices so we can evolve and implement diversity, equity and inclusion strategies that support our goals," she added.
"So far, this ongoing work includes defining success for DEI at Playboy, company-wide training, surveys and one-on-one interviews, retooling our review process and codifying employee growth plans, the creation of a playbook and an interview guide, and an expansion of our recruiting practices, among many other initiatives."
Investing in growth and change management is always recommended, however this has been made even more so by the ongoing pandemic. How employers treat their people now will be remembered long after COVID-19 has died down. For Playboy, their investment is employee wellbeing is unwavering.
"From a business perspective, we are incredibly fortunate to be already on track to surpass our full year targets and to have weathered the COVID-19 crisis as well as we have," explained Sade.
"From a workplace perspective, we have, as many companies have, been able to transition to remote work, and we will likely continue to do so through the Spring. A remote work environment has pushed us to focus on our internal communications and create new channels and forums for our employees to feel connected, stay informed and to be able to collaborate effectively. All of that starts with listening to our team about new pressures they're facing and what they need and prioritizing their mental health and productivity.
"We have instituted bi-weekly town halls that provide more clarity and transparency into how the company is doing, our goals – short and long-term – and celebrate our collective wins. We continue to rely on Slack and have seen some fun new channels spring up organically to bring people together, such as a very active Playboy Pets channel.
"In response to our employees' feedback, we've also made Tuesday mornings meeting-free to give those who need it uninterrupted time to focus. And we've begun holding remote happy hours, complete with Playboy trivia and employee AMAs.
"As a company, we are a very social, close-knit team, and I'm proud of the way the company has come together to support one another, celebrate, welcome new hires, have fun with their work and remain connected even while we are physically apart."
All of this commitment to their people's individual wellbeing is tantamount to Playboy's mission – to create a culture in which all people can pursue pleasure.
As for the future, Sade revealed that expansion could be on the horizon.
"We have long believed that the Playboy brand could serve as a platform to acquire and launch other businesses under our Pleasure Lifestyle umbrella," she told HRD.
"Last December, we began with the first acquisition for this vision, ecommerce business Yandy, and there are several more targets on the horizon.
"From an HR perspective, this growth provides the exciting task of integrating these new and high-performing businesses into the Playboy ecosystem and company culture – aligning all our work under the same operating values, finding new synergies, learning from each other, connecting teams, sharing capabilities and resources – and perhaps most importantly, making all the employees feel like a valued and cohesive part of our organization."