Whether you're revelling in a Dungeon & Dragons marathon or hunting dinosaurs in Jurassic Park - you have one company to thank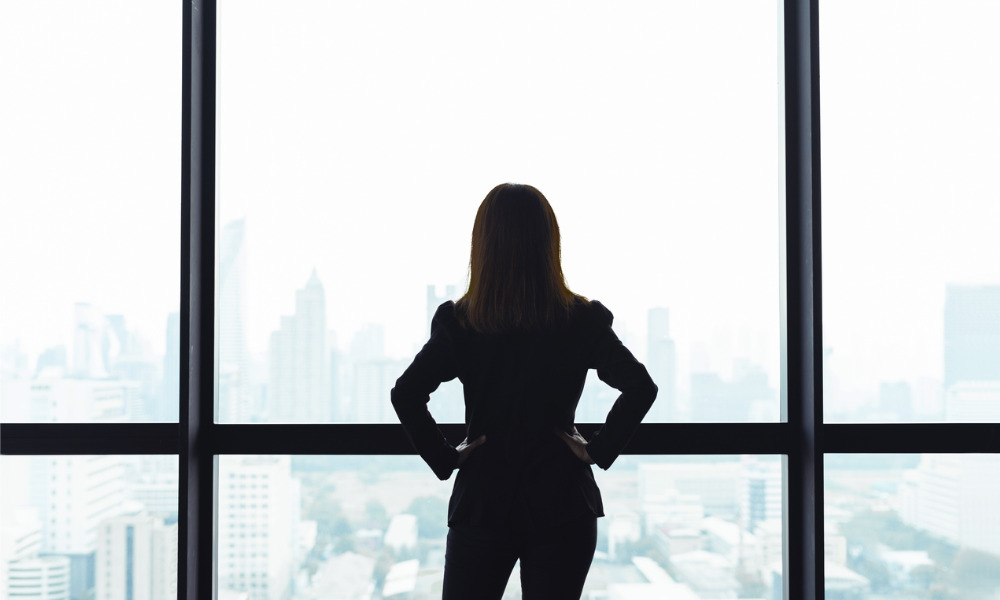 As we continue to work remotely, people are actively looking for home-based ways to entertain themselves. One industry which will certainly be enjoying a spike in activity is video gaming.
Whether you're revelling in a Dungeon & Dragons marathon, hunting dinosaurs in Jurassic Park or even scaling NY's underpass with a rag-tag band of turtles, you have one company to thank- Ludia.
HRD spoke to Isabelle Frenette, VP human resources at Ludia, who revealed how their employee development platforms have changed amidst COVID-19 and what lessons HR leaders can take away from the current crisis.
HRD: Tell me more about Ludia
IF: "Ludia is one of Canada's leading mobile video game companies. Founded in Montreal in 2007, Ludia creates unique mobile games based on internationally recognized brands such as Dragons: Titan Uprising, Dungeons & Dragons™, Jurassic World™: Alive, What's Your Story, Jurassic World™: The Game, Teenage Mutant Ninja Turtles: Legends, Dragons: Rise of Berk. We count now close to 400 amazing employees working as game designers, developers, QA testers, producers, artists, programmers… Our daily mantra is "to create games that touch people's lives" and in doing so we work very hard of course, but always value making room for fun, encouraging people to innovate, and leveling-up. We pay special attention to the development and recognition of each and every one of our employees."
HRD: How has employee development changed in the COVIS-19 pandemic?
IF: "Even if it's been now seven weeks of work-from-home, it is still a bit too soon to really evaluate the impact on employee development. What we can say for now is that, for all our managers, the situation required new reflexes, ways of working, and adapted mindset. It asks them to be more agile than before and develop their innovative thinking in order to adapt themselves and their way of managing their teams. Some of their capacities that were unknown until then are now highlighted. They've discovered themselves in new ways, and so has their team, and the HR team.
"For our employees in general, of course, work-from-home teaches them to be more autonomous. For new employees specifically, we encourage them to pay extra attention to information and to communicate as often as needed with their teams. Managers, on the other hand, need to pay extra attention to the newbies, ensuring they get the best integration possible in this context. But all elements influencing an employees' behaviour and development will be much clearer in the coming weeks, maybe even more so when we are back in the office, and during our next round of evaluations, as we will be able to compare our employees' development to previous years."
HRD: And have you seen recruitment change too?
IF: "In order to not lose the quality of our in-person recruitment processes, the team really takes their time; they've added steps so that everyone concerned can follow advancements and be comfortable with how things are rolling out. Of course, they use tools such as Slack and Hangouts way more often than before.
"Our team is more organized than ever. Frédérique and Marion, our recruiters, were inspired by our games production process and applied the best practices on recruitment: adding steps, becoming stricter on QA milestones, working in a more agile way… And they keep improving this process according to the feedback received from their internal contacts and candidates. The idea is to focus even more on the human aspect as it can be a bit lost when everything is virtual. So they take the time to ensure that everyone is the most comfortable possible.
HRD: Finally, what lessons has HR learned during the COVID-19 crisis?
IF: "We had no working from home formulae in place at Ludia before the 13th of March. Most of us were all working physically from our Headquarters in Montréal, therefore no program nor process had been settled or even discussed previously so that was a real challenge for us to be able to implement it in such a short amount of time. Thus, we learned a lot in terms of organization, reactivity, and leadership, everyone had a part to play in this phase. Communication is key here to reassure our employees and give them all the tools and the support needed to be fully operational while working from home, and to accompany them in this time of change. And here is what we realized:
"First, there is no magic formula for work-from-home. We are composed of almost 400 employees, all of which are vastly different. Artists, developers, game designers, QA testers, community managers, support staff, some living with kids, loved ones, alone, with pets, introverts, extraverts: every situation is different, as well as every personality and ways of handling the situation. Of course, this is a really specific context and our deployment of work-from-home would be much different in another context. However, we realized that what works for one person might not work for another.
"With that in mind, we also realized that: adaptation is key, and everyday our employees are finding ways to adapt, be agile, and make quick, thoughtful decisions. This context allowed us to see upfront our core values being demonstrated by employees. At Ludia, our values are not merely words written on a poster but are really embodied by everyone. When we started to understand the seriousness of the situation, not only the executive board, IT, and HR teams took action, but the entire company embraced the necessary change. No one just sat and waited. Everyone was on board, doing what they could, asking if anyone needed help. We are part of the lucky ones. Our industry and our activities have not suffered any bad repercussions for now, but it did not stop our employees to immediately take action, be very reactive, and implement everything that guarantees us to remain in this lucky position.
"Lastly, every action taken by an employee was a great demonstration of our values. It showed us, once again, that the values chosen for the company are not just on paper. Every one of them is personified by our employees and are part of the very essence of our studio. Seeing our employees being agile, innovative, but also being those amazing people who value kindness, understanding, and always keeping their team spirit is heart-warming during this time."