Adidas's motto, 'through sport, we have the power to change lives', rings true from the top down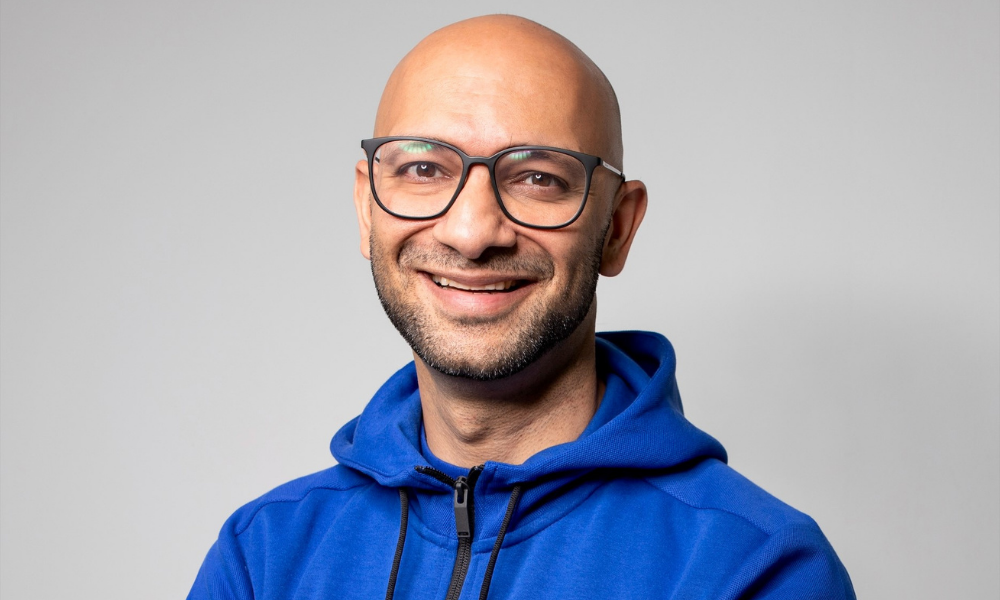 For Alim Dhanji, Adidas Canada's new president, it was his grounding in HR that led to his overwhelming success. Having worked in a variety of sectors, across global functions, he always seems to find his way back to the people function.
"I've followed a rather unconventional career path," he told HRD, "in that I've transitioned industries four times - financial services, professional services, technology and consumer goods. I've left senior executive roles to join start-ups, including running a global dating app as chief operating officer. By design, I've cultivated a very global career with expatriate assignments to Australia, US, Hong Kong, Germany and the UK - and chose to work with international companies which has given me the opportunity to travel to over 90 countries. Whilst my core profession is in HR, I've taken a number of cross-functional leadership roles into finance, M&A and operations – and currently as leader of the Canadian market for Adidas with full P&L accountability. However, I always seem to return to HR!
Read more: How to upskill top-performing employees
"What's been consistent across all my roles is that I've developed depth in specializing on transformations and large scale, complex organizational change initiatives. I'm a very curious person with a desire to keep learning. I like the challenge of learning about different business models, navigating large, complex organizations and the intellectual stimulus of global accountability – to keep abreast of economics, political, societal topics across a wide range of countries."
From SVP of HR to company president
With a solid background in international HR, Dhanji's brings a wealth of experience and knowledge to the new presidency. The jump from senior vice president of HR to company-wide president is a dream for many aspiring HR practitioners – but it wasn't all smooth sailing. Making that move into a country CEO role gave Dhanji a whole new appreciation for the tribulations of high-level management.
"I have a much better appreciation of the pressures, challenges and opportunities faced by a general manager," he told HRD. "The war for talent is still very real and perhaps intensifying in addition to becoming more complex given the change around future of work. To me, leading a business is about carefully balancing the performance and health of an organization, ensuring adequate investment but also expense management to deliver bottom line results.
"I'm a big believer that HR should spend disproportionate capital - time or money - into developing line leaders. By having stronger and more effective 'people leaders', workplace programs and policies have a much greater chance of being executed the right way and for the organizational culture to be more consistently nurtured. Of course, this does require HR to create effective tools and programs that are simple to use, practical and help cultivate the behaviours, skills and experiences that are most important for company success."
Motivated by personal and professional growth
Responsible for thousands of employees across multiple factions of Adidas, Dhanji's role is as diverse as it is intense. When it comes to finding motivation, for Dhanji it all comes down to evolution. Driven by a desire to achieve excellence in both his personal and professional lives is what gets him out of bed every morning.
"I'm motivated by growth," he told HRD. "Be it personal or organizational. I get energy and excitement from change, helping others evolve and reach their full potential, finding creative and innovative opportunities to grow a business – setting and achieving big and bold goals. I thrive in fast paced, high growth organizations which is likely why I have developed a career on leading transformations. It's not for the faint of heart but it can be very rewarding to be part of seeing a quantum change in teams and organizations – all in the spirit of betterment."
'Through sport, we have the power to change lives'
At Adidas, their culture centres around an authentic commitment to diversity and the power to enact real change. Known for their tenacity and passion for sustainably, the sportswear brand goes way beyond sneakers and shirts – a pioneer in pushing the boundaries of human possibilities. Something which all goes back to their original mantra.
"I've worked at many organizations with great mission statements," added Dhanji. "None have resonated with me as the one at adidas – 'Through sport, we have the power to change lives'. Some might say we sell shirts and shoes – but we're also in the business of helping people with their hopes and dreams. This passion for sport and wellness, coupled with very rich and deep heritage of the adidas brand, makes it a very special place to work. We have our three C's – creativity, confidence and collaboration which are deeply ingrained in how we work with each other.
"Beyond culture, we operate in over 55 countries with some 65,000 people which brings together a rich and diverse organization. This provides for global career opportunities, cross-functional movement, enriching experiences with colleagues and the pride of seeing our brand among so many exciting moments that matter the most be it your child's soccer team or the world cup. It's quite powerful to have a brand where the rational and emotional propositions come together to create unique employee experience."
But even titans of industry weren't immune to the immediate effects of COVID. As with most organizations, the pandemic hit hard and fast – however, through this disruption came incredible innovation – leading to successes that we're thought to be impossible pre-pandemic.
"Like most organizations, the pandemic has created complex change to navigate," Dhanji told HRD. "Be it changes in the business through rapid acceleration towards eCommerce and digitization resulting in evolution of the business operating models - or taking the full company into virtual mode almost overnight whilst ensuring we continue to be creative, confident and collaborative. Whilst it has been tough for many organizations – us included, I'd like to think that we've benefited from a catalyst around flexible workplace, empathy, inclusion and commercially, an acceleration towards a more direct to consumer business which is part of our strategy."
What does 2023 hold for the future of HR?
As for the future of HR, at Adidas Canada it's looking shiny. With a veteran people professional steering the ship, the sports giant is already ahead of the game when it comes to putting employees first.
"I believe the future is very bright for HR," added Dhanji. "The topics before most CEO's are around future of work including return to office and responding to the Great Resignation, social justice, ESG, organizational transformation and digitization – to name a few. All these topics require strong HR leadership to navigate and build people strategies that are fit for purpose. As a result, there has been a clear rise in HR as a key strategic partner.
Read more: Disney EVP: 'Social responsibility is in our DNA'
"In addition to how HR partners with the business, it's also a very exciting time for HR as a profession. The emergence of AI, blockchain, HR tech and analytics enables much greater and effective digitization opportunities. Powering HR professionals with richer data, enables them to provide greater insight and design better aligned people programs to create sustainable competitive advantage. These trends and elevated demands from the business of HR professionals will only continue to require greater business acumen. The window is open – the seat at the table is there – HR leaders who can understand the income statement and balance sheet, who can understand the revenue and cost management levers along with the value chain of the company, will be much more effective in delivering value as an HR professional.
"Despite being in a transformative market leadership role, it's difficult not to suffer from 'FOMO', 'fear of missing out', given how HR is at the centre of it all to make such great impact."