From managing COVID to developing future space leaders, Jane Datta's career is legendary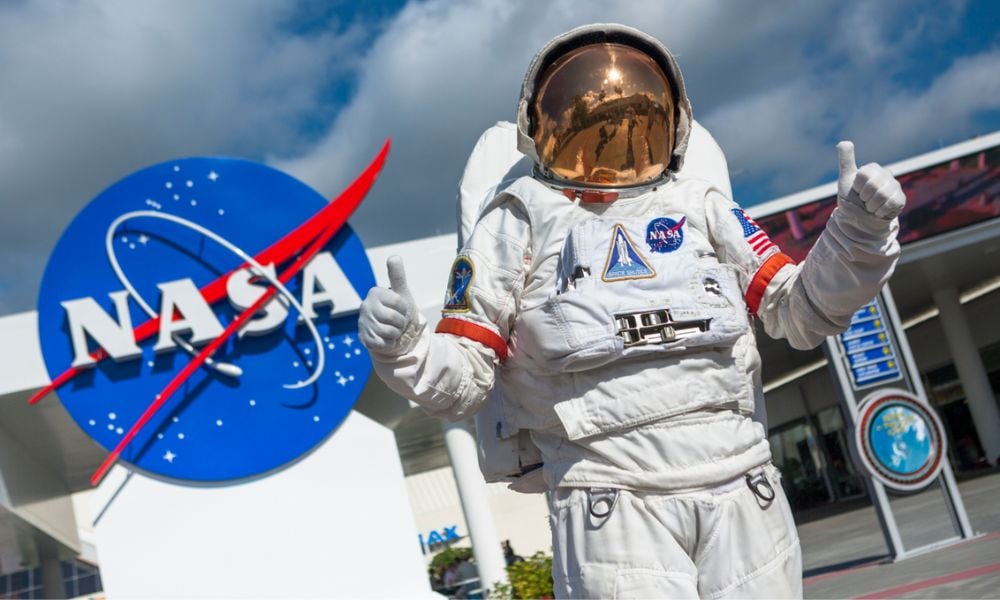 In this article, former NASA CHRO Jane Datta describes her HR career, which drew from her earliest years working in the music industry and lasted more than three decades. She reflects on her professional journey, and the themes that tie together the unusual medley of experiences that led her to "the best job on the planet" as CHRO at NASA.
It all started with a trip to the United Kingdom to "see the world." With an undergraduate music degree in hand, Datta moved from the U.S. to London and, once there, joined a classical music agency representing top-tier professional singers performing throughout Europe. She immersed herself in getting to know how the industry worked, and collaborating with artists and promoters, learning how music careers were built and sustained.
After five years of living her dream in London, she acknowledged it was time to return home to the U.S. She enrolled in Northwestern University's MBA program and delved into business studies.
Before long, Datta realized the learning process she had applied to one industry could be transposed to other industries - the joy she experienced of working with artists was really a passion for "human business."
"When I approached the MBA, I wasn't really sure how I was going to use it," she tells HRD. "I just thought I'd learn a lot and figure it out down the road. And as I got into my MBA program, I realized it was really the people side of business that I cared about."
It was this realization that ushered her into the realm of HR.
'I wanted to build strong relationships'
Datta's venture into HR began with a rotational program in a large corporation, allowing her to explore various HR disciplines in a short span of time. Eventually, the turn of events post-9/11 led her to government consulting, and subsequently, NASA became a client.
"I decided to pivot towards government, which was something many people did immediately following 9/11 when the call to serve the country was so strong," she tells HRD. "I ended up consulting in government for a few years – and NASA was a client. I was so invested in the importance of NASA's work, I ended up joining the agency."
Her years at NASA were extremely rewarding.
"Many federal employees invest in government service for the long-term, taking the time to build lasting relationships with colleagues. I wanted to build strong relationships as I had done in London, and was thrilled to have the opportunity to do so at NASA, which was filled with incredibly smart, talented, and creative professionals."
Looking back on her years in NASA HR, Datta is most proud of three contributions: NASA's workforce planning practice, HR transformation and people leadership during the pandemic. Datta began her NASA journey in workforce planning - a very important part of NASA's HR function.
"It's about understanding the pattern of changes in demand and how the supply needs to be reshaped to meet the changing demand," she tells HRD.
In her years leading the function, Datta built an organization from virtually nothing to a robust service with strategic and operational offerings. This investment enabled HR to respond in times when large shifts were happening in NASA's mission, such as the completion of the Space Shuttle program and, more recently, the very successful inclusion of commercial partner capabilities in human space flight missions.
"The connection between human space flight commercialization and workforce planning is direct", she tells HRD. "Work NASA traditionally performed is beginning to shift to other providers who have proven they can successfully undertake these roles. The ecosystem is growing around NASA – a purposeful agency strategy that allows NASA to tackle work never undertaken before, such as landing humans on Mars and establishing off-planet habitations beyond lower earth orbit."
Datta explains that, while the skills needed to pivot from traditional roles to first-of-a-kind programs are similar, there is a necessary shift in the skill mix, requiring a new emphasis on building internal and external coalitions.
After dedicating years to workforce planning, Datta had an opportunity to oversee a transformation of NASA HR by helping to set up a single agency-wide HR organization, comprising NASA centre-based HR offices. That experience expanded her focus from the specialty area of workforce planning to HR as a function, as well as from the HR and finance-focused relationship at the core of workforce planning to the dependencies between HR and many other business areas.
'I had just been tapped for the best job on the planet'
"The transformation experience involved a major functional reorganization comprising everything in HR from planning to operations," she tells HRD. "You name it – it was all the disciplines of HR. It was also about HR's relationships with customers and partner organizations such as NASA senior leadership, NASA Shared Services Centre, finance, procurement, communications, and IT."
Datta acknowledges the transformation required HR professionals to balance operational with strategic needs and modernize HR's customer service approach.
"I don't know that transformation is ever really done." she adds. "But we accomplished many important things in the time I was there, such as thinking more like an HR line of business, improving hiring, and offering more enterprise-wide people programs – such as leadership development offerings - to our customers."
And while Datta makes all this sound like a walk in the park, when she was tapped for the CHRO role in January 2020, the challenges and opportunities of managing HR in such an iconic organization intensified when COVID hit.
"I had just been tapped for the best job on the planet, and - boom - one day, the most unexpected challenge emerged. The COVID crisis was, at its core, about workforce because of the need to protect health and safety. But we had no rules of the road, no playbook for dealing with this," she tells HRD. "We had to transition from having around 25% of our workforce teleworking sometimes to nearly 80% working remotely full time, necessitating a rapid adjustment to remote working protocols, tools, and strategies."
In these difficult times, Datta's leadership was crucial for maintaining a clear focus on the "people side of things", ensuring the well-being and safety of NASA's workforce remained a top priority. Special emphasis was placed on effective communications, with the creation of a series of virtual meetings aimed at keeping thousands of supervisors across the agency informed and empowered to effectively manage their respective teams.
'NASA leaders have always been great people leaders'
"It was one of the of the changes we put in place that turned out to be useful, in part for reasons that we didn't anticipate," says Datta. "We found supervisors really wanted to hear and learn from each other, especially in a time of crisis."
Helping to keep focus back on values and people is something NASA treasures.
"NASA leaders have always been great people leaders. And it was incredibly rewarding watching NASA leaders demonstrate their value for the workforce day after day, putting the health and safety of their people first." she tells HRD. "Organizations talk about their values, but when you see them in action it's really amazing."
Leaving a legacy at NASA is something Datta always strived for, ultimately finding that in the pandemic response. "To this day I still feel fortunate that I was CHRO at NASA during that time. I saw it unfold, was listened to, and made an impact. And I will never forget it."
Now retired from government service, Datta has had time to reflect on her career. From a distance, she can see more clearly what drew together all her professional experiences and defined her professional journey.
"I see now my calling was to support people in the workplace. And I aspired to collaborate with creative people, building things that were hard and required patience to get to the best outcomes."
Like a piece of ensemble music with many movements that reaches its final, satisfying cadence.