After universal outrage over how the mortgage company announced layoffs, CEO Vishal Garg says he 'embarrassed' his employees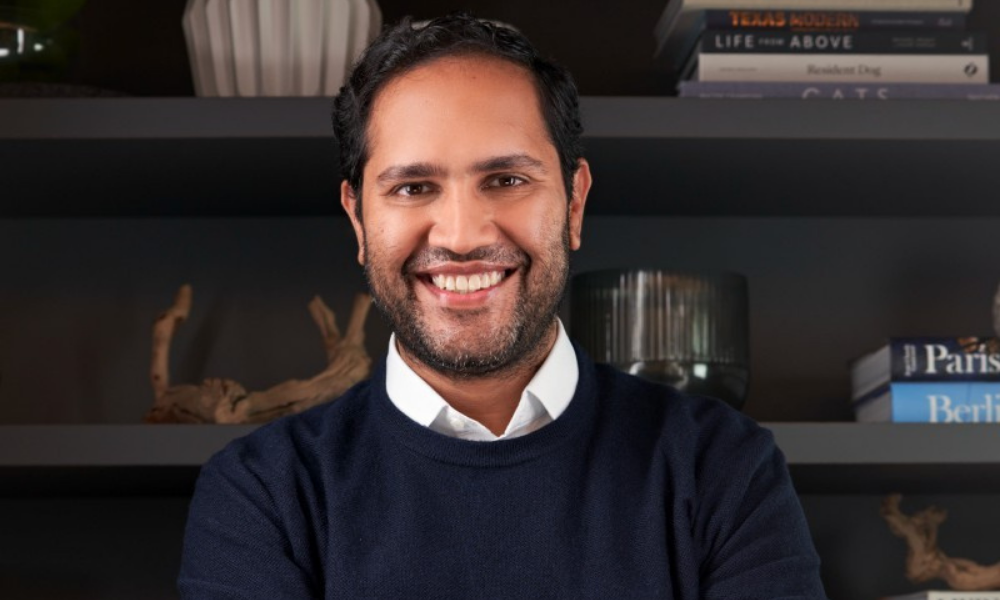 Better.com CEO Vishal Garg has apologized for beginning a Zoom webinar last week in chilling fashion:
"If you're on this call, you are part of the unlucky group that is being laid off. Your employment here is terminated effective immediately."
More than 900 employees were instantly left jobless just before the holidays. Those terminated make up 9% of the New York City-based mortgage company's workforce, according to CNN.
In a message posted on his company's website, Garg has expressed regret for the way he handled the layoffs.
"I failed to show the appropriate amount of respect and appreciation for the individuals who were affected and for their contributions to Better. I own the decision to do the layoffs, but in communicating it I blundered the execution. In doing so, I embarrassed you. I realize that the way I communicated this news made a difficult situation worse. I am deeply sorry and am committed to learning from this situation and doing more to be the leader that you expect me to be," Garg wrote.
During the Zoom call last week, Garg remained stoic as he informed the employees that they could expect an email from HR outlining the company-provided package that included four weeks of severance, one month of full benefits and other coverage.
"This is the second time in my career I'm doing this, and I do not want to do this. The last time I did it, I cried," Garg said during the brief call where he stayed emotionless, a stark contrast to the roaring tone that was evident in an email discovered by Forbes the previous year.
In it, Garg demanded: "You are TOO DAMN SLOW. You are a bunch of DUMB DOLPHINS and…DUMB DOLPHINS get caught in nets and eaten by sharks. SO STOP IT. STOP IT. STOP IT RIGHT NOW. YOU ARE EMBARRASSING ME."
The CEO later owned up to a disparaging anonymous blog post on the professional network Blind, where he blasted Better.com employees.
"You guys know that at least 250 of the people terminated were working an average of 2 hours a day while clocking eight hours+ a day in the payroll system. They were stealing from you and stealing from our customers who pay the bills that pay our bills. Get educated," Garg said.
The diversity, equity and inclusion (DEI) recruiting team was the latest casualty of the controversial CEO.
Read more: Airbnb slashes 25% of jobs amid COVID-19
Garg blamed the recent changes in the market for the mass termination, saying that the company has no choice but to downsize to keep afloat to survive the evolving housing market. He conveniently left out the $750 million cash infusion from investors the week before. Better.com enjoyed a boost in the market during the height of the pandemic when city residents were choosing to settle in more laid-back suburban communities.
Despite this, Garg cited that in addition to the unstable market conditions, low productivity caused the layoffs. He said that upon close review of the employee productivity data, alarming statistics showed that clients were being duped out of the service they deserved. Employees missed telephone calls, have inconsistent inbound and outbound calls and showed up late to meetings with customers.
However, in a report obtained from the Daily Beast, one of Garg's most "loyal lieutenants", Elena Knoller, received lucrative rewards, such as $8,000 monthly for two homes and other perks on top of the millions of dollars' worth of stock options that vested immediately. Knoller was put on administrative leave for bullying despite her favorable status.
In May, Better.com announced that it plans to go public through a SPAC (special purpose acquisition company) at a $7.7 billion valuation. Following a similar strategy, BuzzFeed went public on Monday, just days after BuzzFeed News Union members staged a walkout over contract negotiations.