Day-to-day functions that could be impacted include workplace disputes, E-Verify, remedial action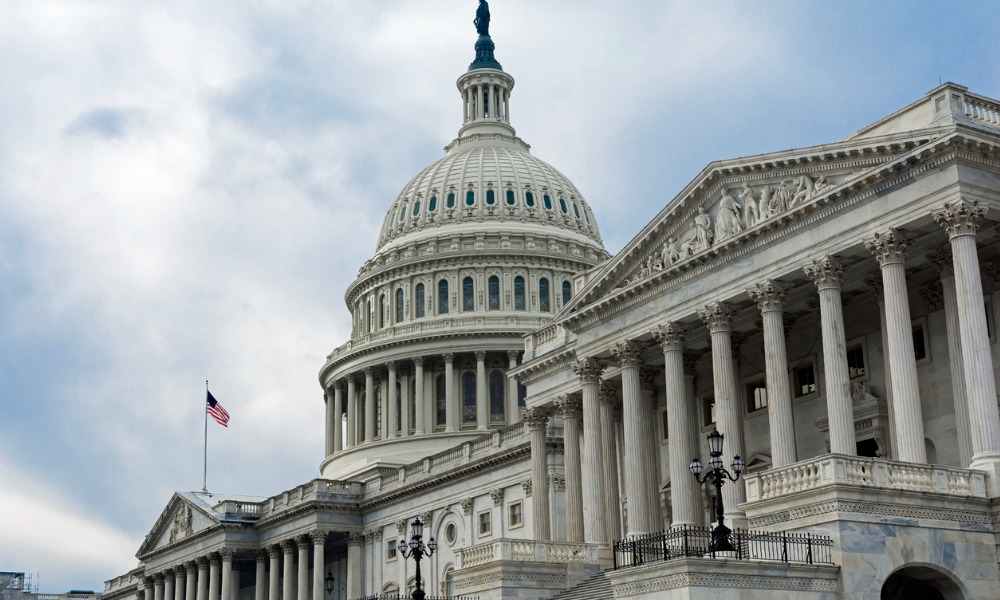 A federal government shutdown seems more likely every day; if it does go forward on Oct. 1, as projected by experts, some "day-to-day" HR functions will be shut down along with it.
Chief Goldman Sachs economist Jan Hatzius said there is a 90% chance a federal government shutdown will go forward, the New York Post reported Thursday.
"A quick reopening looks unlikely", he said, predicting the shutdown could last up to three weeks.
'Scaling back of operations'
The shutdowns in agencies like the National Labor Relations Board (NLRB) and the Equal Employment Opportunity Commission (EEOC) would see their essential workers and functions continue, but non-essential functions would be halted.
"There will be an overall disruption and scaling back of operations during this time; particular operations that will be affected vary from agency to agency," said L&E attorney Kathy Huibonhoa of Duane Morris LLP.
"Those are a lot of the functions, frankly, that human resources professionals deal with day-to-day, like handling of cases, mediating workplace disputes, those sorts of things," she said.
"So I think for human resources professionals, it'll be a bit of confusion to start out with while these various entities shift into kind of a shutdown mode."
NLRB contingency plan for government shutdown
The NLRB's contingency plan clearly lays out which functions will cease and continue during the furlough of most of its employees.
"Significant agency activities" which the NLRB lists as continuing during a shutdown are necessary court actions, the Office of Inspector General Hotline, and an emergency contact.
Activities which the NLRB lists as ceasing during a shutdown are case handling, information officer, and outreach and public affairs.
Some other key NLRB services which will be impacted include:
Resolution of workplace disputes, as well as employee/employer disputes with unions.
Remedial action for backpay, reinstatements or reimbursements.
Public website.
Unfair labor practice investigations, complaints or hearings.
EEOC contingency plan for government shutdown
The EEOC has also posted a contingency plan detailing its shutdown timeline and activities.
According to its plan, staff will not be answering questions from the public, nor will they be responding to correspondence, email or faxes.
It will accept and file charges that preserve the rights of a claimant during a shutdown, but they will not be investigated.
The EEOC will not appear in federal courts during the shutdown; federal sector hearings will be cancelled and federal employee appeals of discrimination complaints will be halted. No FOIA requests will be processed, and mediations will be cancelled.
E-Verify system during shutdown
It's important for HR professionals to be aware that the US Department of Homeland Security (DHS) will take its E-Verify system offline during the shutdown.
Historically DHS extended deadlines and made allowances for employers in the case of government shutdowns so they can remain in compliance. But employers are still required to comply with Form I-9 requirements by law. Tentative Non-Confirmations (TNC) will also be given extensions for processing.
During the last federal government shutdown from 2018 to 2019, the E-Verify system was offline for 34 days, leading to a huge backlog of pending TNC resolutions and new hires.
"They're not going to be penalized for those delays. But they would need to sort of remain in a holding pattern," said Huibonhoa. "The HR professional, for their part, can still hire but they won't be able to verify documents."
Department of Labor during shutdown
The Department of Labor (DOL) also posted their contingency plan, listing the following significant services that will cease operations completely in the case of a shutdown:
Bureau of Labor Statistics
Veterans Employment and Training Service
Office of Federal Contract Compliance Programs
Office of Disability Employment Policy
Women's Bureau
Administrative Review Board
Benefits Review Board
Employees' Compensation Appeals Board
The Occupational Safety and Health Administration (OSHA) will be stopping programmed inspections and enforcement but will continue to investigate cases involving high risk of physical harm or death.