New research highlights lack of engagement with workplace benefits plans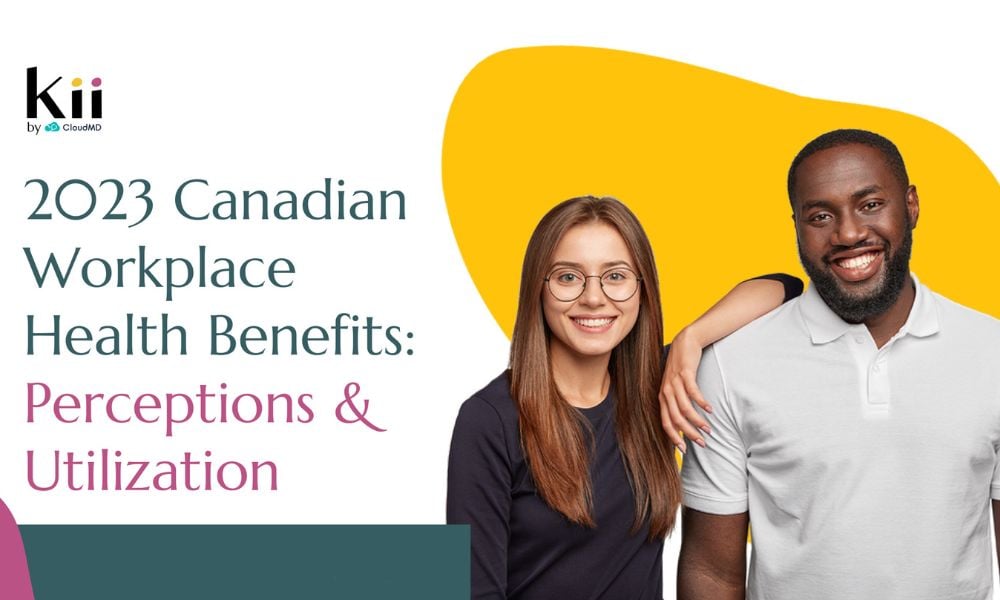 If the pandemic taught us anything, it's the overall importance of employee wellbeing – specifically how it ties into every other aspect of your organizational success. The stress and uncertainty of the recent years have taken their toll on employee mental health, with issues such as depression, anxiety and isolation rising.
And yet research from CloudMD found that only 37% of employees are utilizing their mental health benefits.
Why? Well, the data points to three main reasons – confusion around costs and services available, a lack of time to participate with the programs offered and wait time to access the services.
Speaking to HRD, Melissa Alvares, SVP marketing and growth at CloudMD, says that in order to entice employees into using their benefits employers need to be flexible.
"Employees want to have choice in their benefits programs," she says. "Both in terms of what resources are on offer and how they access them. Are you using technology to help your people access their plans? If so, is it easy to use? How are the plans delivered? How is the support delivered – is it asynchronous? These are all questions that employers need to start asking themselves."
In CloudMD's research, they hit upon essential elements of workplace health and wellness programs that employees will actually use;
Variety of Choice to Access
Choice in Delivery of Service
Support for Varying Severity
Preventative Programs
Connected Care
Navigation with a Highly Trained Resource
Exceptional Experience and Time to Value
Proof it Works
By integrating these elements into your benefits planning strategy, employees will be more likely to utilize your perks – leading to a happier, healthier workforce. According to the research, the number one way to boost your benefits participation is by offering more choice in your perks – followed by communicating more and ensuring a better employee experience.
And these changes can't come soon enough for Canadian employees. According to a recent report from Care.com, a staggering 98% of organizations have vowed to enhance their benefits post COVID, saying that the most popular perks are now "care-led" – such as flexible work and mental health support. In the tight talent market, benefits aren't just a retention technique, they're an attraction necessity.
Meaning that if you want to be seen as an employer of choice, you need to get serious about your perk plans – a skill you can learn in CloudMD's upcoming webinar on April 13th.
"If you're looking to really transform your employee benefits experience, this webinar is for you," says Alvares. "Employers need to get serious about enhancing the utilization, participation and engagement of health programs because, at the end of the day, these benefits are there to help with everything from absenteeism to productivity to recruitment.
"As such, if you're noticing gaps there, it's likely because people aren't using or simply don't understand your benefits plan. And that's costing organizations greatly."
Register for CloudMD's webinar here.