Stressed out with Skype? You're not alone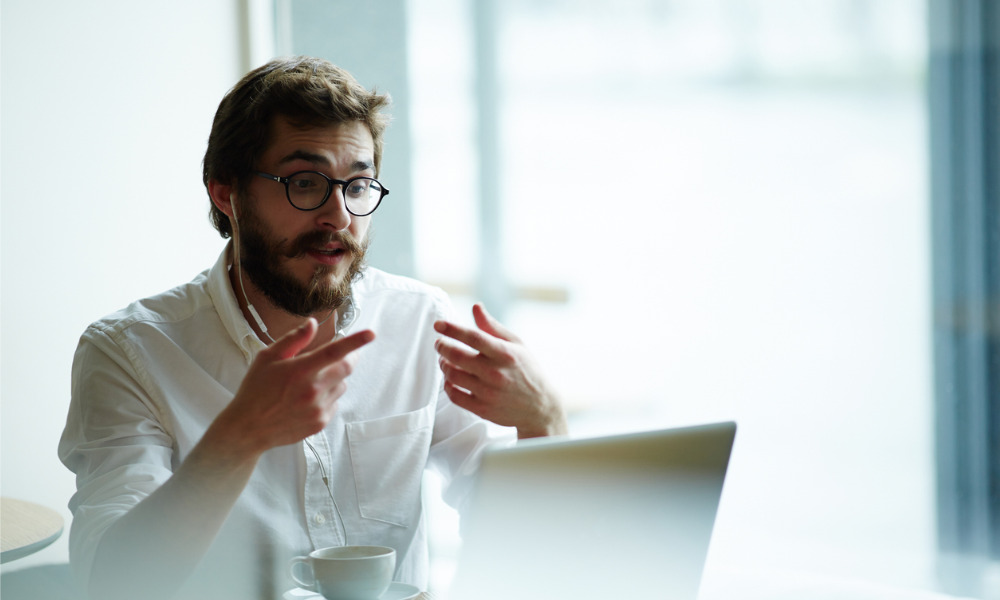 Feeling overwhelmed by Zoom? Stressed out with Skype? You're not alone. The COVID-19 pandemic has led to an increase in video calls – instigating a seemingly unending schedule of on-screen meetings. And while there's no denying that remote technology has quite literally saved the day, for jobseekers it presents a whole new host of daunting challenges.
It's one thing chatting to your colleagues via video calls – it's another issue having to go through video recruitment. Having lost that all important face-to-face connection, being deprived of reading body language and sensing the vibe of the room, candidates are left feeling awkward and detached – unsure how to make a good impression.
Read more: How to develop leaders for the C-suite
With that in mind, HRD spoke to Jacqueline Loeb, SVP at Recruiter.com, who talked us through the definitive do's and don't's of video interviews – offering up some sage advice for anyone looking to get land a new role in lockdown.
Do dress professionally
"I would say this is probably the most common mistake that candidates make," Loeb told HRD. "Dressing down – or dressing too casually. As we're all working from home, we're much less likely to dress up for work. However, when it comes to interviewing, the same rules apply in remote recruitment as it does in person. Dress for role you want – after all, it's better to be overdressed than under."
Don't cut your interviewer off
"This is a tricky one," explained Loeb. "In video calls, it's difficult to judge when the other person has finished talking – resulting in people cutting each other off. In order to avoid this, allow for a couple of seconds pause between answers. It may seem uncomfortable at first, but it's much better than talking over your potential new boss."
Do keep your background tidy
We all know that not everyone has huge sweeping bookcases behind them when taking a video call, however you should be able to keep your background neat and tidy. Remove anything inappropriate and make your backdrop as clear and un-distracting as possible.
Don't forget about technology
"Remember to turn off your mobile and disable any notifications on your laptop," added Loeb. "Make sure you're comfortable with the technology you're about to use – be it Google Hangouts or Zoom or Skype – have a test run prior to the interview."
Do mimic the interviewer's actions
"Look at the concept of active listening," Loeb told HRD. "In an in-person interview, candidates get to shake hands, they connect easily. In a remote setting, it's important to remember to smile and make direct eye contact. Use a gallery view that lets you see the person you're talking to. This means you can see how they're reacting and bounce off that."
Read more: Inner peace – a powerful leadership virtue
But it's not all incumbent on the candidate. As HR leaders, you need to do your part in making the jittery jobseeker more relaxed.
"Comfort is really important – after all video recruiting is a new medium that everyone's just getting used to," added Loeb. "It's important for employers or interviewers to remember who they're speaking to. What level are they at in their career? Are they just starting out or are they a seasoned professional?"
Aside from that, Loeb reminded HR leaders to give the interviewee their full and focused attention throughout the whole process.
"When you give people your full intention, inevitably, you make them more comfortable because you make them feel important," she added. "I'd also advise employers to refrain from any judgement. As we mentioned, not everyone has a super impressive backdrop in their homes. Try to be understanding of any technical issues – and, most of all, make them feel human by asking about their wellbeing in general."