Do you have the right data to stem the tide of transmission in your company?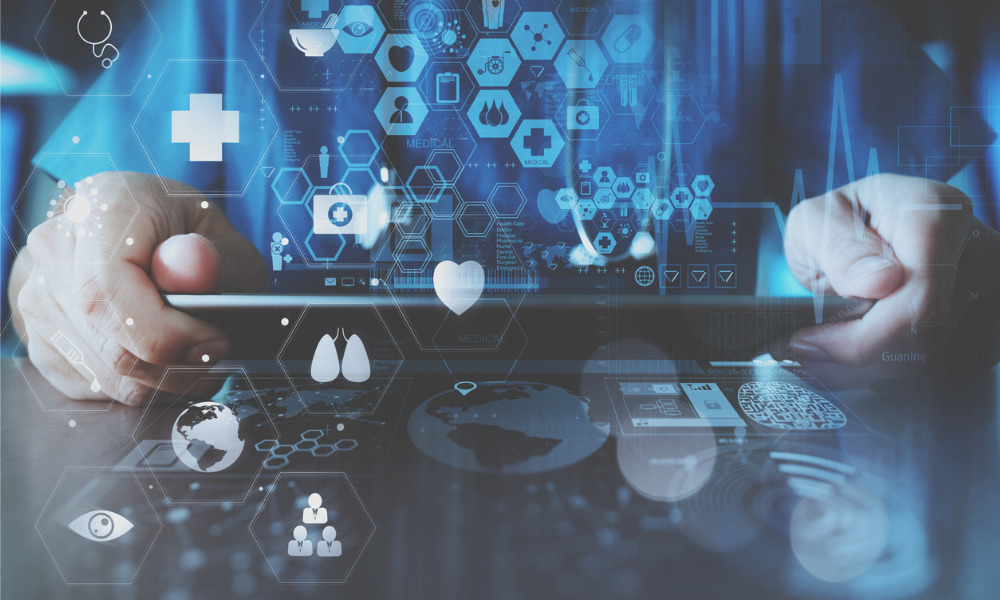 The constantly evolving COVID-19 health crisis is putting pressure on workforce managers to produce real-time data about the health of their employees.
As businesses navigate their way through the crisis, a number of HR technology firms are responding to the demand for better health monitoring by launching COVID-19 trackers for enterprise use.
These apps not only keep tabs on possible cases of infection and exposure among employees but also provide leaders with guidance and concrete steps on how to manage the crisis.
Ceridian
HCM software specialist Ceridian enables workers to report their health condition through the Dayforce Employee Safety Monitoring platform.
The business continuity tool gives managers a comprehensive look at where and how teams are distributed, and allows them to monitor employee health and the hazards in their environment.
In a pandemic, knowing where employees are located – whether at home or on site – is important for managers to understand their chances of exposure and to determine who is at risk of infection, Ceridian said.
Managers can pull up reports and draw insights based on employees' self-reported data, and issue relevant health and safety guidelines to their teams using the same platform.
READ MORE: How the Covid-19 outbreak ushered in a new way of working
SafetyTek
While most employees have the leeway to transition into remote work, others who provide essential services – from medical frontliners and utilities personnel to grocers and delivery crew – continue to step out in public and risk their own health each day.
SafetyTek helps managers in these settings track the health of their personnel with an easy-to-follow COVID-19 self-assessment tool. The questionnaire walks the user through a standard list of symptoms associated with the disease, such as difficulty breathing, chest pain and loss of consciousness, then asks the respondent whether they had, in the past two weeks, returned from international or domestic travel, or had close contact with someone confirmed to be COVID-19-positive. The assessment tool calculates how many are exhibiting symptoms or likely to be infected.
"We know not everybody can stay home during this time," said SafetyTek CEO Ryan Quiring. "Essential service employees are at risk too."
Quiring recommends workforce managers "identify at-risk workers by having them self-assess every morning and locate who may need to self-quarantine."
Net Health
Known for developing software for the healthcare industry, Net Health now offers a COVID-19 app that focuses on exposure tracking among medical frontliners. Not only does the app monitor employee responses to screening questions – it also keeps tabs on the individual requirements of healthcare workers, such as testing and quarantining. It can also perform multiple exposure tracking.
Appian
Appian – a platform that lets businesses develop their own apps using minimal code – has built a COVID-19 response management hub that can be configured and rolled out in as fast as two hours. The app serves as an 'enterprise command centre' for monitoring employee health, location and possible exposure at facilities. It also provides resources on corporate policies; allows for global reporting; and supports workers who wish to volunteer or request assistance from their employer.
Pega
Pega uses a live dashboard to visualise the impact of the crisis on a company's operations. Datasets are updated just as employees complete an accompanying risk assessment questionnaire. The influx of information about the workers' health and risk of exposure activates automated responses from the app, which are programmed to guide workers, managers and HR in managing the crisis.
Kokomo
Kokomo's COVID19Tracker uses artificial intelligence to gauge the probability of reported cases needing "proactive intervention" from managers and health authorities. Reports are triaged using an AI-powered scoring system designed to manage false positives and pinpoint at-risk employees more accurately. The tracker is available as a mobile app and web portal, and includes features for managing incidents, reporting cases anonymously, and coordinating emergency response.