'There's a huge impact, and we need to get it right,' says expert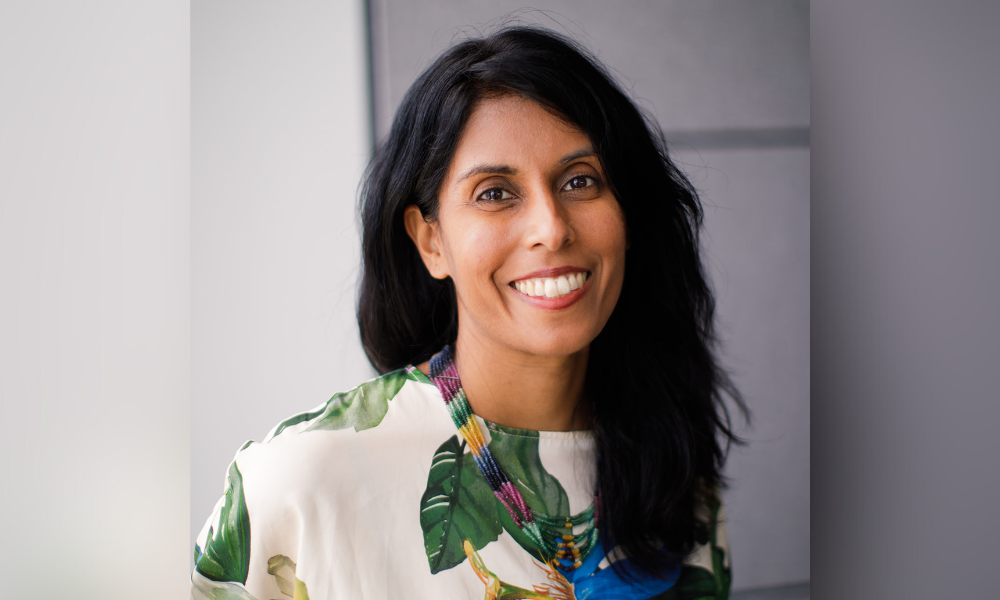 When it comes to recognizing international credentials such as job experience, skills and education, there are big gaps in the ability of AI hiring tools.
That's according to a report from immigrant professional placement firm Upwardly Global, which ran the resumes of immigrant and refugee job applicants through an AI-powered resume reading tool designed to assess skills and guide applicants through the job market, comparing skills against labor market data.
The test "underperformed on almost every measure", the report stated.
The AI career guidance tool improperly recognized education 35% of the time, and work experience 20% of the time. Therefore, recommendations such as upskilling, training programs and job opportunities were incorrect.
"AI at the moment is not able to unpack a person's skills from another foreign country, and then map that against skills in the U.S. labor market," said Upwardly Global CEO Jina Krause-Vilmar. "And we know for sure that mapping titles against titles doesn't work. So somebody who's a general manager for an energy company in Venezuela, that title does not actually translate for companies in the US marketplace."
AI presents first barrier to international applicants
Over two million work-authorized immigrants, refugees and asylees with professional credentials and education are currently in the U.S. and underemployed or unemployed, the report stated. These "edge cases" are excluded from mainstream AI products, preventing industries from benefiting from the pool of skills and experience available from these populations, Krause-Vilmar said.
"We're already seeing huge labor shortages in the country right now, across skill levels, across occupations," she said. "Whether that's from doctors and nurses, truck drivers – and yet we're not at all investing in this untapped talent pool to better equip them with the skills and the ability to access opportunity."
Bias in hiring using AI
The Upwardly Global test results echo what many other researchers are finding across industries, which is that AI tools in HR processes have a big problem with bias.
The Equal Employment Opportunity Commission (EEOC) launched its Artificial Intelligence and Algorithmic Fairness Initiative in 2021, recognizing the issue of inherent bias built into AI tools that are used by HR.
The agency made its first charge in such a case earlier this year, when an online tutoring agency had to pay $365,000 to over 200 job applicants who were rejected by an AI hiring program due to their age.
To complicate the issue, AI use is being implemented by HR departments faster than legislation can keep up, creating a situation where employers are operating without a rulebook. Law firm Littler released a report last month that found most HR leaders are adopting a "wait and see" approach to how they monitor their in-house AI use, and in the meantime, they're inadvertently allowing bias to continue.
"Companies are starting to understand the benefit of vetting the tools, setting the training data, but even in so doing that, they're actually not necessarily utilizing or making use of perspectives outside of their own internal company perspective, or inside of the perspective of the vendors who developed the tools themselves," said Littler L&E attorney Alice Wang.
AI software mistaking ESL essays as written by ChatGPT
A Stanford University study published this year found that ChatGPT detectors mistook 98% of academic essays written by non-native English speakers as AI generated.
The mistake is due to the factor of "perplexity", or surprising word choice, in a piece of text, researchers said.
This adds another hurdle for newcomers to the U.S. to jump over in the pursuit of gainful employment, said Krause-Vilmar. And this is an educated population, she points out – nearly 50% of immigrants into the U.S. in the last five years have college degrees or higher.
"This is not the same population that built the Brooklyn Bridge," she said. "And yet our workforce systems and employment systems are set up to really only recognize 'Made in America' credentials and work experience and education."
Cultural differences additional barrier for international applicants
Even if a job applicant does make it past the initial resume screening phase to the interview stage, there are cultural differences which present even more stumbling blocks, said Krause-Vilmar.
Things such as body language, customs like shaking hands and eye contact, and talking about one's own accomplishments can all be challenging for newcomers to the country. Therefore, it is important for HR to know how to spot these differences and allow for them, she said.
"In the U.S. job market, we really do expect people to show up with an individual identity of how they have contributed to outcomes and successes… to have the U.S. style of storytelling. That's something that doesn't come intuitively, unless you've been taught that in your own cultural experience, in your culture."
The financial impact of qualified immigrants working in "low-skill" jobs due to these barriers is huge. According to a 2016 study by the Migration Policy Institute, this population missed out on over $39 billion in earnings that year, and the lost taxes totalled more than $10 billion.
With 9.6 million job openings reported in June 2023, and over half of 1,000 surveyed companies using AI screening tools to assist with hiring, the situation could not be more pressing, Krause-Vilmar said.
"We know that they can be filling jobs at multiple skill levels, because of the flow of the people that are coming in. And we know that when they do, they're not only contributing to their families, they're contributing to their communities, they're contributing to their industries, they're making sure that we have doctors that are able to work in rural hospitals. There's a huge impact, and we need to get it right."