Widow alleges employer was grossly negligent and failed to give employees a safe workplace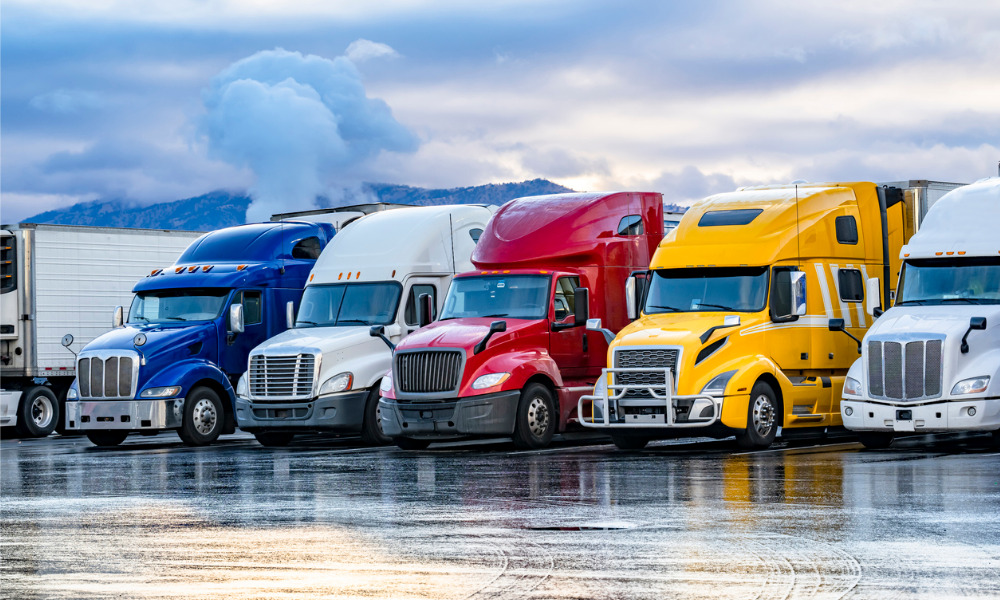 The surviving spouse of a deceased employee was receiving death benefits under the Texas Workers' Compensation Act (TWCA). She filed a lawsuit alleging gross negligence and seeking workers' compensation against the employer.
The employer in this case was Rush Truck Centers of Texas, L.P., a Texas-based network of truck dealerships that sold heavy and medium-duty trucks and provided parts, service, and body work for these vehicles.
In 2019, Rush hired the employee as a fabricator in its Denton, Texas office. It required him to make a username and a password to access and to sign documents as a part of its electronic onboarding process. In April 2020, it furloughed him due to the COVID-19 pandemic.
Six months later, Rush Truck Centers of El Paso offered to rehire him as a body shop technician level II (BS-II). He used the same electronic onboarding system and his personal credentials from 2019 to execute his documents, including an arbitration agreement.
In November 2020, he electronically signed this agreement then started working for Rush again. His duties involved preparing vehicles for painting by sanding, taping, masking, and wrapping. He also occasionally did bumper repairs and paint refinishing.
That same month, he was cleaning a vocational garbage disposal truck with soapy water to prepare it for re-painting. He fell from a ladder and died.
Read more: Delivery driver alleges ankle injury after jumping from work truck
His widow, citing the Texas Labor Code, claimed that Rush breached its nondelegable duty to provide its employees with a safe workplace.
She alleged gross negligence based on Rush's failure to supervise, to give necessary and proper training, to instruct the employee on the use of an unsecured ladder at heights above six feet, to provide protection against falls and noxious fume protection and other personal protective equipment, and to allow ventilation.
Rush filed a motion to compel arbitration of the widow's claims. The trial court denied the motion, which prompted the widow to appeal.
Arbitration request partly granted
In the case of Rush Truck Centers of Texas, L.P. d/b/a Rush Enterprises Inc. a/k/a Rush Truck Center- El Paso v. Rosario Y. Mendoza, Individually and on behalf of the Estate of Marco A. Hoyos Martinez, the Texas Court of Appeals for the Eighth District at El Paso compelled the arbitration of the gross negligence claim but not of the workers' compensation claim.
First, the appellate court ruled that the arbitration agreement covered the gross negligence claim because claims under the Wrongful Death Act were derivative of the claim of the injured employee. In this case, the deceased employee agreed to arbitrate all disputes except TWCA claims.
Second, the appellate court held that the arbitration agreement excluded the workers' compensation claim, which was within the TWCA's legal framework. Contract could not alter the right to pursue workers' compensation, including death benefits, because this right arose within the TWCA, the appellate court said.
Third, the appellate court decided that the arbitration agreement fell under the Federal Arbitration Act (FAA) because the deceased employee was not exempt from the FAA's coverage as a transportation worker. The appellate court discussed the eight factors in Lenz v. Yellow Transportation, Inc. (2005) for determining whether an employee was a transportation worker.
According to the appellate court, the evidence supported the following findings:
Rush was not in the transportation industry since a Texas federal court ruling said that vehicle dealerships did not belong to this industry
The deceased employee was not directly responsible for transporting goods in interstate commerce
He did not handle goods that traveled interstate
He was not a supervisor
He was not within a class of workers for which special arbitration existed when Congress enacted the FAA
He did not use or drive a vehicle as part of his duties
A strike by him and by his class of workers was not likely to disrupt interstate commerce, given that the work that he performed amounted to just 4.3-percent of Rush's total annual revenue
His duties involved cosmetic and minor body repairs and detailing work and involved no engine or drivetrain work