US Appeals court revives appeal against California AB5 tests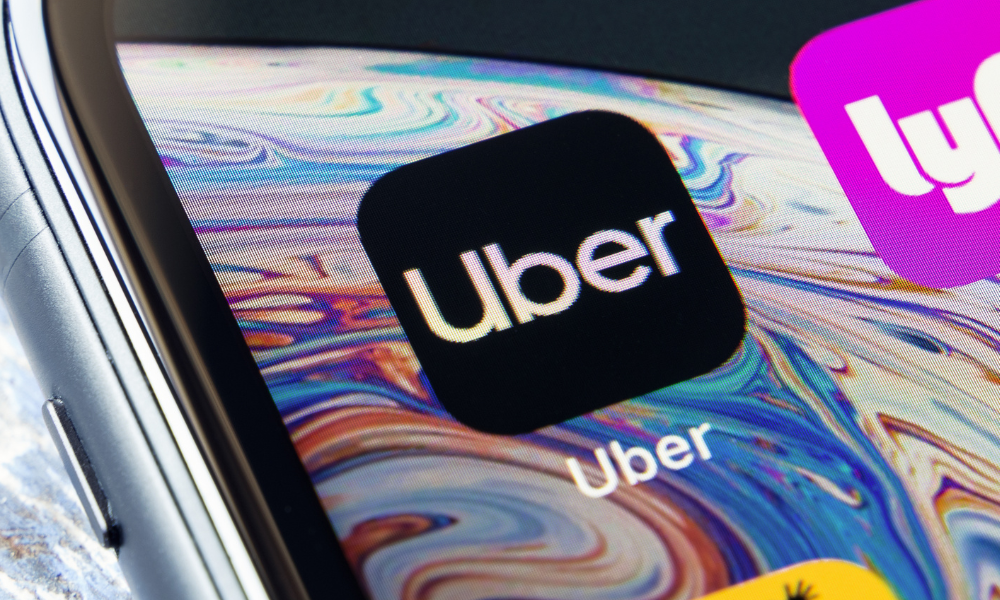 On Friday, a lawsuit by Uber Technologies Inc and subsidiary Postmates Inc against a California law that requires them to provide more evidence that workers are independent contractors was revived by a U.S. appeals court.
The 9th U.S. Circuit Court of Appeals, based in San Francisco, ruled that the law known as AB5 is unconstitutional as it unfairly targets app-based transportation companies while excluding many other industries.
The ruling is seen as a victory for app-based services that rely heavily on contractors, and Uber celebrated the decision in a statement, saying it was another signal that drivers' independence and flexibility would prevail.
After the 9th U.S. Circuit Court of Appeals ruled that California's AB5 law is unconstitutional, the office of California Attorney General Rob Bonta, a Democrat, announced that it was reviewing the decision and considering its next steps. Bonta's office declared that it would continue to defend laws aimed at protecting workers and promoting fair labor and business practices.
AB5, which was implemented in 2020, sets a higher standard for proving that workers are independent contractors rather than employees, who enjoy greater legal safeguards and can cost companies up to 30% more. Although California lawmakers excluded many occupations and businesses from AB5's jurisdiction, including "referral agencies," which link workers with customers, app-based transportation and delivery services such as Uber were explicitly not exempted.
This implies that Uber is subject to the legislation, while pet-sitting service Wag, which has been dubbed "Uber for dogs," is not. A three-judge panel of the 9th Circuit Court stated on Friday that the "fragmentary manner" in which the law's exemptions were granted was sufficient to keep Uber's legal challenge alive.
Circuit Judge Johnnie Rawlinson wrote on behalf of the court that "the exclusion of thousands of workers from the mandates of AB5 is starkly inconsistent with the bill's stated purpose of affording workers the 'basic rights and protections they deserve.'" The court ordered the federal judge in Los Angeles, who had previously dismissed the case, to reconsider her earlier decision not to block AB5 while the lawsuit is pending.
This decision was issued following a California state appeals court's decision on Monday to revive a ballot measure passed by nearly 60% of voters in 2020 that exempts app-based transportation services like Uber and Lyft from AB5. The ballot measure, known as Prop 22, had been invalidated by a judge.
Despite these developments, it is possible that the 9th Circuit decision and the revival of Prop 22 may not have an immediate impact since the state and a labor union that challenged Prop 22 are likely to appeal the decisions.
What is AB5?
AB5 is a California law that uses the ABC test to determine whether a worker is an employee or an independent contractor. To satisfy the ABC test, a hiring entity must prove that the worker is free from its control and direction in performing the work, that the work performed is outside the usual course of the hiring entity's business, and that the worker is engaged in an independently established trade or business. Part C requires that the independent business actually exist at the time of the work. Examples of an independently established trade include incorporation, licensure, advertisements, and routine offerings to provide services to the public or potential customers. If an individual's work relies on a single employer, Part C is not met.
Uber and the courts
Since the company's conception in 2009, it has had numerous run-ins with regulators egged on by the entrenched taxi industries of many countries.
Some of the most notable court battles in the US are:
California: In 2016, the California Labor Commission ruled that an Uber driver was an employee rather than an independent contractor, and was entitled to benefits such as reimbursement for expenses. Uber appealed the ruling, but in 2018, settled a class-action lawsuit brought by drivers in California and Massachusetts for $20 million.
Texas: In 2015, the city of Austin, Texas, passed regulations that required ride-hailing companies to fingerprint their drivers as part of a background check process. Uber and Lyft, another ride-hailing company, opposed the regulations and launched a petition campaign to repeal them. When the repeal effort failed, both companies suspended operations in Austin. Uber resumed services in the city in 2017 after the Texas state legislature passed a bill that overturned the fingerprinting requirement.
New York City: In 2015, the New York City Taxi and Limousine Commission (TLC) proposed new regulations that would require ride-hailing companies like Uber to submit data on their drivers and trips. Uber filed a lawsuit, arguing that the regulations were an invasion of privacy. The lawsuit was settled in 2016, with Uber agreeing to share limited data with the TLC.
Massachusetts: In 2016, Massachusetts passed a law that required ride-hailing companies to conduct background checks on their drivers, and to display decals on their vehicles indicating that they were working for a ride-hailing company. Uber opposed the law, but ultimately complied with the background check requirement and began displaying decals on its vehicles.
Florida: In 2017, the Florida Department of Highway Safety and Motor Vehicles revoked the licenses of two of Uber's self-driving cars after they were involved in accidents. Uber initially challenged the revocation, but later settled with the department and agreed to pay a fine.