Accommodation request not needed to be eligible for disability retirement benefits, court says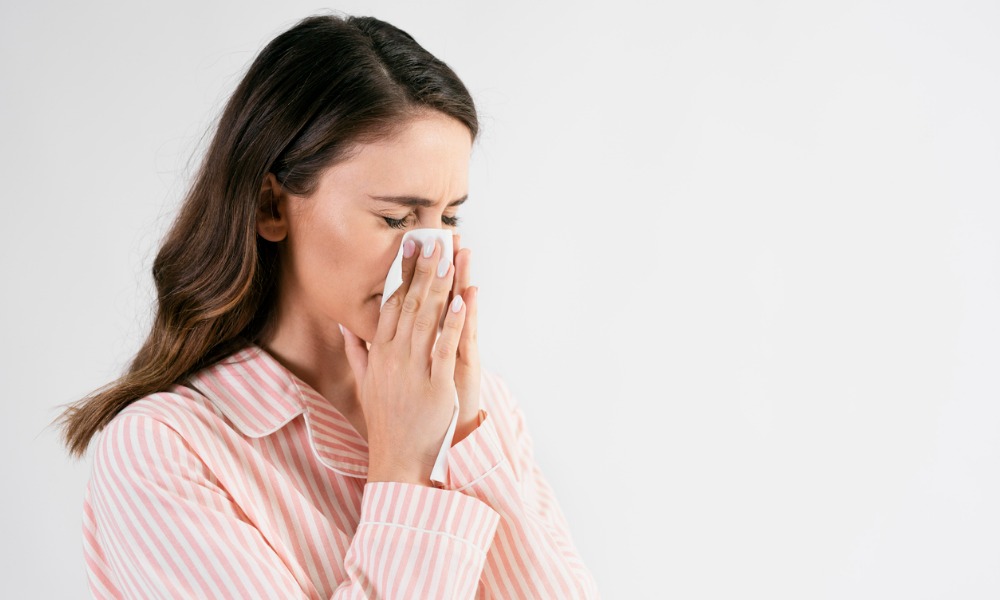 A woman recently asked for disability retirement benefits based on symptoms caused by her office environment. She claimed that she had allergic rhinitis and an "allergic-like reaction of unknown etiology" triggered by her work in a courthouse.
Starting in 2002, the plaintiff in the case of McCormick v. California Public Employees Retirement System worked as an appraiser for Lake County. She was mostly based in the Lakeport courthouse. In 2010, she started experiencing pain and fatigue. By 2012, she could no longer finish a full day of work at the courthouse.
According to the plaintiff, her supervisors did not allow her to telecommute or to work somewhere else even though she felt much better when outside or at home. She exhausted her medical leave by 2013.
Lake County terminated the plaintiff's employment. She filed an application for disability retirement, which the California Public Employees' Retirement System (CalPERS) denied.
Read more: California court rules firefighter's pension benefits should be recalculated
The plaintiff appealed the denial. At the hearing, she presented a doctor's opinion about her allergic rhinitis and allergy-like reaction in her workplace.
CalPERS provided another medical opinion. It stated that, though the plaintiff undoubtedly experienced symptoms associated with the workplace, she would not be disabled if the environment could be changed or if accommodations could be imposed to help her. When the plaintiff's appeal failed, she took the case to the trial court.
The trial court ruled in favor of CalPERS. It decided that the plaintiff was not permanently disabled and not entitled to disability retirement under the Public Employees' Retirement Law (PERL) since she was physically capable of performing her duties if the courthouse removed the triggers to her allergies or transferred her to a location where she could avoid such triggers.
The California Court of Appeal reversed the trial court's decision. The question of whether employees were physically or mentally incapacitated for the performance of their duties such that they would be eligible for disability retirement depended on their ability to perform their duties for their actual employers, not on their ability to perform such duties in the abstract, the appellate court said.
Worker entitled to disability retirement
CalPERS approved the plaintiff's application for disability retirement so she started receiving benefits. She later filed a motion seeking approximately $812,000 in attorney fees under section 1021.5 of California's Code of Civil Procedure.
This section allowed courts to award attorney fees to a winning party if their lawsuit led to a significant benefit in favor of the general public or a large class of persons. In this case, almost two million CalPERS members might potentially be eligible for disability retirement benefits, the plaintiff claimed.
The trial court refused to award attorney fees. The Court of Appeal's decision did not confer a significant benefit under section 1021.5 since it affected only those applying for disability retirement who could work except for a temporary disability that was susceptible to an accommodation that did not occur, the trial court said.
The California Court of Appeal for the First District found the plaintiff entitled to attorney fees under section 1021.5. It ordered the trial court to decide the proper amount of fees to award.
The appellate court said that its conclusions in its previous ruling accomplished the following:
addressed the issue of eligibility for disability retirement under the PERL
led to a significant benefit on the public, specifically on a group larger than the CalPERS members who might request disability retirement in circumstances similar to the plaintiff's
decided that disability should be determined in light of the members' actual job location and duties
found that members did not need to seek an accommodation to be eligible
These principles in the prior decision could impact cases not involving environmentally-based disabilities like the plaintiff's, the appellate court added.