Changes follow first comprehensive regulatory review in nearly 40 years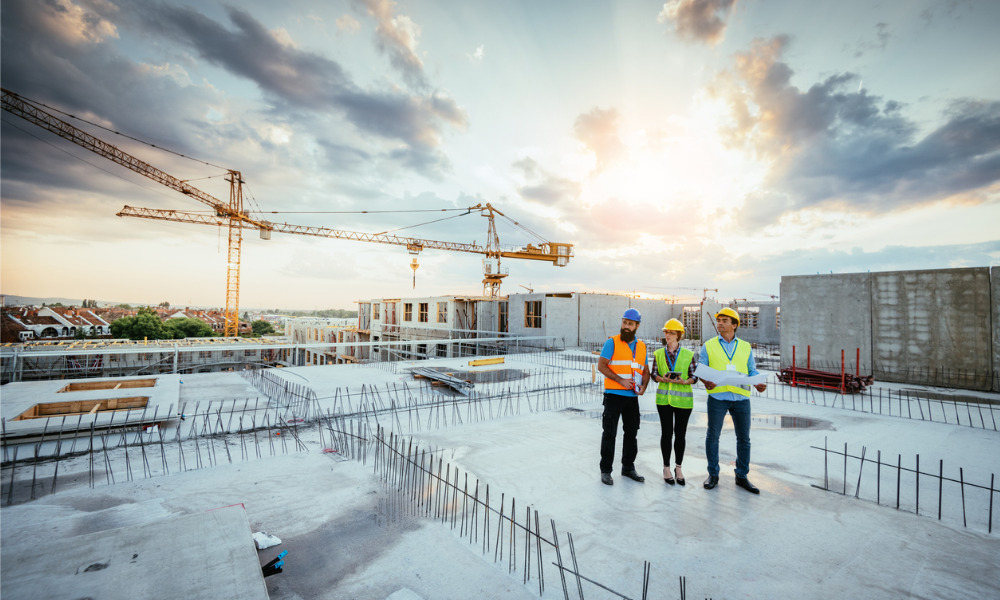 After decades of sticking to the same system, construction workers will have a new system in place for determining their wages.
The Updating the Davis-Bacon and Related Acts Regulation has officially taken effect earlier this week follows the August 2023 publication of the final rule in the Federal Register.
Changes to the Davis-Bacon and Related Acts comes after the first comprehensive regulatory review in nearly 40 years. The said legislation gives the Department of Labor the responsibility to determining prevailing wages, issuing regulations and standards to be observed by federal agencies that award or fund projects subject to Davis-Bacon labor standards.
"Modernizing the Davis-Bacon and Related Acts (DBRA) is key to making sure that the jobs being created under the Biden-Harris administration's Investing in America agenda are good jobs and that workers get the fair wages and benefits they deserve on federally funded constructions projects across the nation," said Julie Su, acting secretary of labor.
"This updated rule will create pathways to the middle class for more families and help level the playing field for high-road employers because companies who exploit their workers, or who don't pay workers fairly, should never have a competitive advantage."
Earlier this month, California Governor Gavin Newsom signed legislation that would push California's health care workers' minimum wage to $25 per hour.
Changes to the DBRA
Revisions to DBRA will "promote compliance, provide appropriate and updated guidance and enhance their usefulness in the modern economy," read part of the new regulation.
The changes include:
Creating new efficiencies in the prevailing wage update system and making sure prevailing wage rates keep up with actual wages, which, over time, would mean higher wages for workers.
Returning to the "prevailing wage" definition used from 1935 to 1983 to make sure prevailing wages reflect actual wages paid to workers in the local community.
Periodically updating prevailing wage rates to address out-of-date wage determinations.
Providing broader authority to adopt state or local wage determinations when certain criteria are met.
Issuing supplemental rates for key job classifications when no survey data exists.
Updating the regulatory language to better reflect modern construction practices.
Strengthening worker protections and enforcement, including debarment and anti-retaliation provisions.
The DBRA requirements apply to an estimated tens of billions of dollars in federal and federally assisted construction spending each year and provide minimum wage rates for hundreds of thousands of U.S. construction workers, according to the DOL.
The DBRA applies to federal contractors and subcontractors performing on contracts in excess of $2,000 for construction, alteration, or repair of public buildings or public works and requires employees be paid no less than local prevailing wages and fringe benefits for corresponding work on similar projects in the area, note Brinan E. Lewis, principal, and Rosalie DiFlora, associate, both with law firm Jackson Lewis.
"While the final rule does not modify the types of projects subject to DBRA standards, it provides several clarifications regarding the types of industries subject to the DBRA," they say. Still covered under the DBRA are:
Solar panels, wind turbines, broadband installation, and installation of electric car chargers if they are built as a part of a contract with a federal agency or otherwise covered by a Related Act;
Demolition and removal activities when such activities in and of themselves constitute construction, alteration, or repair of a building or work;
Survey crews and flaggers who perform primarily physical or manual work while employed by contractors or subcontractors on a DBA- or Related Acts-covered project on the site of the work immediately prior to or during construction in direct support of construction crews; and
Delivery drivers for onsite time related to offsite delivery if such time is not de minimis. The DOL has issued guidance to determine if a project is de minimis.
They also say that under the final rule, for contracts created on or before Oct. 23, 2023, current wage determinations will apply for the life of the contract. However, according to DOL guidance:
"If a contract is modified to include additional, substantial construction, alteration, and/or repair work not within the scope of work of the original contract or order or requires the contractor to perform work for an additional time period not originally obligated, then the most recent version of any applicable wage determination(s) must be incorporated into the contract."