Alleged conspiracy to suppress employee mobility and wages claim fails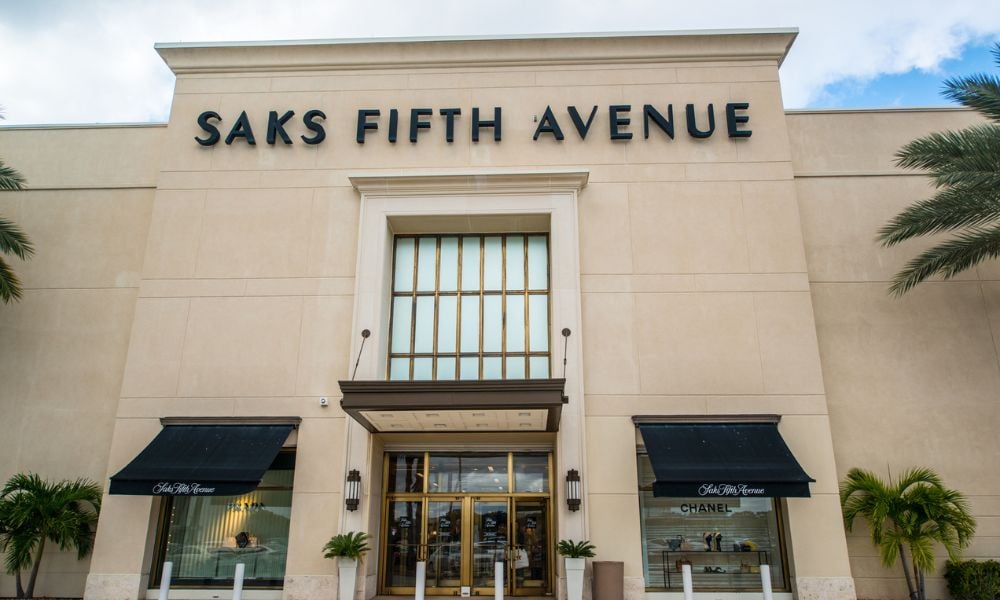 A prospective class action lawsuit accusing Saks Fifth Avenue and several high-end designers of conspiring to hinder employee mobility and maintain artificially low wages in the luxury sector has been dismissed by a U.S. judge.
Chief U.S. District Judge Margo Brodie in Brooklyn, New York, ruled on Monday that the claims from three luxury retail employees at Saks were outside the four-year window for filing the action.
Additionally, the judge determined that a fourth employee failed to provide sufficient factual basis to demonstrate harm to industry competition.
Although the plaintiffs' lawyers were given the opportunity to file an amended complaint, no new challenge was submitted, and the case was closed on Tuesday. This dismissal comes as the U.S. Justice Department has increased antitrust enforcement efforts against no-poach and non-solicitation agreements in labor markets in recent years.
Three former Saks Fifth Avenue employees filed proposed class action lawsuit. Their claim;
Retailer accused of conspiring with luxury brands, including Louis Vuitton, Fendi, Loro Piana, Gucci, Prada, and Brunello Cucinelli.
Alleged "no-poach agreements" among companies aimed to suppress wages and restrict competition in luxury retail labor market.
Lateral hiring considered essential for competitive labor market, benefiting both employers and employees.
Plaintiffs claim no-hire agreements, allegedly in place since 2014, have suppressed wages and reduced job opportunities.
No-hire agreements allegedly prevent employee hiring for six months after termination, unless both store managers agree to an exception.
Meanwhile, the Federal Trade Commission is considering a proposal to ban non-compete clauses in employment agreements.
What the FTC claims;
1 in 5 American workers — (roughly 30 million workers) — have a non-compete agreement
Workers' earnings would increase by $250-$290 billion annually if these clauses were eliminated
Consumer healthcare costs would fall by up to $148 billion a year