From classic to virtual, here's some funny workplace larks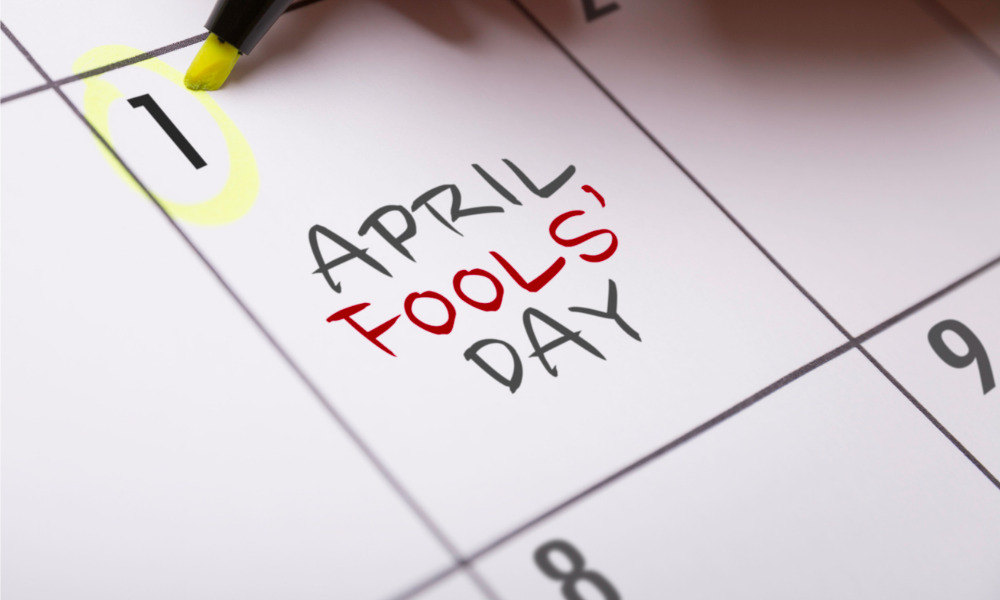 It's April Fools' Day!
We all know what's going to happen — and yes, even workplaces aren't safe from this.
It's probably tradition by now among colleagues to carry out pranks, but after isolation and not seeing officemates for months, there's probably a lot of tomfoolery stored under each workers' sleeves just waiting for today. But if you haven't got any clue on what to do — here are some ideas that would surely get a co-worker confused and the rest of employees giggling discreetly.
1. The "Fake Windows Update" prank
This one's simple. Just wait for an officemate to leave their desk and before they come back, play a fake "windows update" screen or video on their computer, and then leave everything on their patience.
2. Switch names for an entire day
Want to show your new hire that you're not a cold, heartless workplace and that you want to have fun?
Try a harmless prank where you switch names for an entire day (or depending on how long you can keep this up) and leave the newest member of your "work family" confused. This works best if you have more people joining in, make sure you won't be getting confused as well.
3. Convince them that it's a different day
Everyone's probably coming to the office well-aware that it's April 1, but maybe not everyone's as vigilant when it comes to knowing what day of the week it is.
Grab a couple of colleagues, make sure they're in on the joke, and then confuse the office victim that it's still Thursday. Try to switch up phone and computer calendars and try to hide other physical calendars to make the prank more convincing.
4. Jell-O classic
Of course, how can we forget the classic prank of putting an officemate's item in a Jell-O gelatine?
Courtesy to the well-known television show "The Office," while this prank may have seen hundreds of iterations in the past, it sure is fun to recreate.
5. Still working from home?
If you're still not asked to return onsite, here are some amazing pranks you can pull off with your officemates.
This first one was by "Phineas and Ferb" co-creator Dan Povenmire, who pranked his writers while they were in a virtual meeting early this year:
(Link to video: https://www.youtube.com/watch?v=M5KifmkHwEs)