FTC offers to wade in as wage suppression issue arises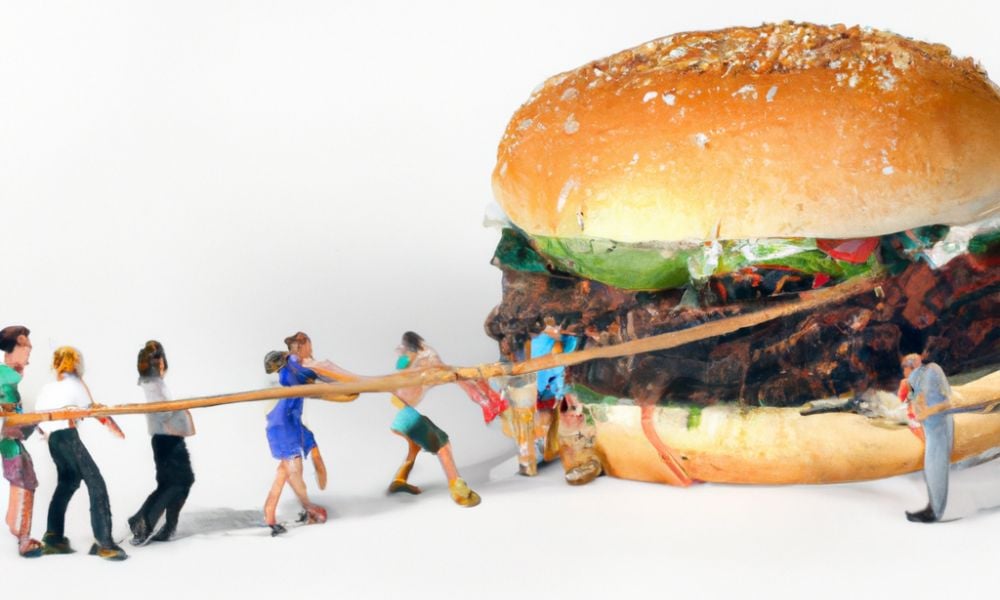 Two former McDonald's employees are set to argue their case in the Seventh Circuit, asking the court to reinstate a lawsuit against the fast food chain.
The lawsuit accuses McDonald's of suppressing wages through a no-poach agreement among the company and its franchisees. The case has garnered particular interest from the Federal Trade Commission (FTC).
The workers' request that the court hold the agreement as a per se violation of federal antitrust law is in opposition to McDonald's position. The fast food chain maintains that the no-hire provision was ancillary to the franchise agreement to protect training investments and encourage cooperation.
A federal judge in Illinois previously denied the workers class status and ruled in favor of McDonald's. The judge held that the agreement was ancillary, and the workers had waived a rule of reason claim by failing to allege that the company exercised market power in any relevant market.
The Federal Trade Commission (FTC) has announced its participation in the oral argument as a neutral party in a proposed ban on noncompetes.
The FTC and the Department of Justice claim that the district court misapplied the ancillary-restraints doctrine and misread the US Supreme Court's opinion in Nat'l Collegiate Athletic Ass'n v. Alston.
The Federal Trade Commission (FTC) made a sweeping move earlier this year by proposing a rule that would void noncompete clauses and ban their use in future contracts. The agency said the rule would impact around 30 million Americans, roughly one out of every five workers.
In an interview with ABC News, FTC Director of Policy Planning Elizabeth Wilkins stated that the move would not only render all noncompete clauses unenforceable, but employers would also have to inform their workers that they no longer have a noncompete and are free to leave. Wilkins added that this would effectively allow those 30 million workers to leave their jobs and find a better one the following day.
What is a Rule of Reason claim?
A rule of reason claim is a type of antitrust claim that is based on the Sherman Antitrust Act. Under this legal doctrine, certain types of business practices, such as price-fixing or monopolization, are considered illegal only if they unreasonably restrict competition in a given market.
In other words, a court will apply a "rule of reason" analysis to determine whether a particular practice is anticompetitive or not, taking into account factors such as market power, consumer harm, and potential benefits to competition.
This is in contrast to a "per se" claim, which treats certain practices as inherently illegal, without regard to their actual effect on competition. Rule of reason claims are generally considered more complex and fact-intensive than per se claims, and require a greater degree of analysis and evidence.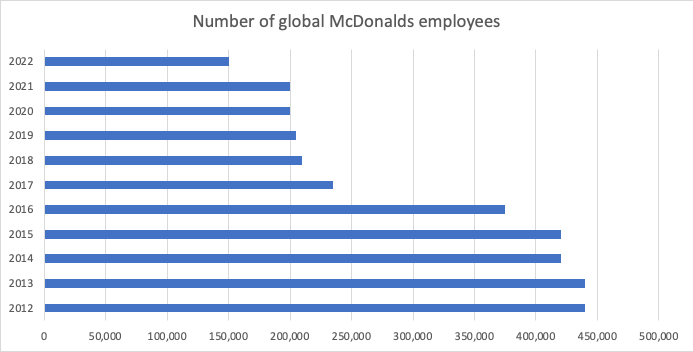 What happened in the original case that the workers are now appealing?
Leinani Deslandes, a McDonald's employee, filed a class-action complaint against McDonald's in Illinois federal court on June 28, 2017.
Deslandes alleged that McDonald's violated Section 1 by including a no-hire provision in its franchise agreements.
In 2019, Stephanie Turner filed a nearly identical class-action complaint in the same court, and the cases were combined for litigation.
Both plaintiffs sought to represent former and current employees of McDonald's who allegedly suffered from wage suppression and limited competition due to the no-hire clauses.
Prior to 2017, McDonald's franchise agreements contained no-hire clauses that prevented franchisees from employing or attempting to employ individuals who worked for other McDonald's restaurants.
The restrictions applied to all other McDonald's restaurants, including those owned and operated by McDonald's corporation or its subsidiaries.
The plaintiffs alleged that the no-hire clauses limited the employment opportunities available to McDonald's employees, resulting in suppressed wages.
What was the outcome?
The court rejected all of the plaintiffs' arguments and found that their claims called for rule of reason analysis.
The plaintiffs alleged the restraint was part of a franchise agreement, making it ancillary to an output-enhancing agreement.
The plaintiffs were required to plead the relevant market and failed to do so, preventing them from showing that the noncompete clauses were unlawful.
The court accepted McDonald's argument that the relevant market was the market for quick-service food employees within ten miles of where the plaintiffs lived.
The plaintiffs' request for leave to amend their pleadings would be futile because they could not prove that McDonald's had significant market power within the relevant market for either plaintiff.
The court cited the undisputed fact that there were 517 quick-service restaurants within ten miles of plaintiff Deslandes's home and 253 quick-service restaurants within ten miles of plaintiff Turner's home.
If non-competes are banned – what should employers do?
If you have legitimate concerns, the Jon Hyman, an attorney at Wickens Herzer Panza suggests these two solutions;
If you are worried about the theft or disclosure of company data, practices or information – a non-disclosure agreement might be what you need.
If you are concerned that an ex-employee might poach customers or staff, then a non-disclosure agreement with a non-solicitation pact might do the trick
McDonalds in numbers
| State / Territory | Number of stores | Population | Population per store |
| --- | --- | --- | --- |
| California | 1,188 (9%) | 39.51M | 33.26K |
| Texas | 1,131 (9%) | 29.00M | 25.64K |
| Florida | 860 (6%) | 21.48M | 24.97K |
| Illinois | 648 (5%) | 12.67M | 19.56K |
| Ohio | 609 (5%) | 11.69M | 19.19K |
| New York | 580 (4%) | 19.45M | 33.54K |
| Michigan | 531 (4%) | 9.99M | 18.81K |
| Pennsylvania | 475 (4%) | 12.80M | 26.95K |
| North Carolina | 463 (3%) | 10.49M | 22.65K |
| Georgia | 434 (3%) | 10.62M | 24.46K |