While common, employers should still weigh the benefits and risks of this type of arrangement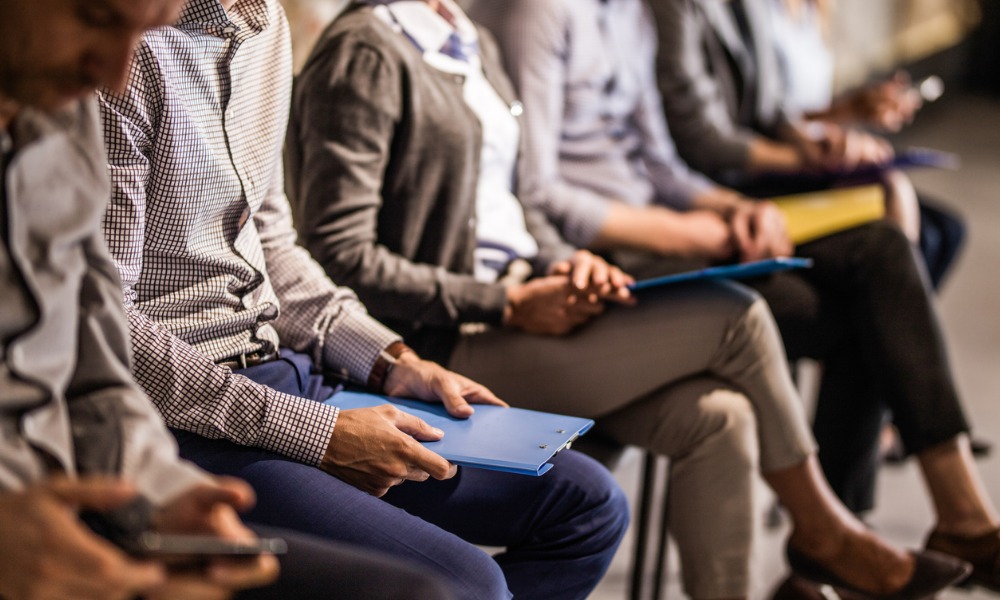 At-will employment is a common setup in US workplaces with its own pros and cons for both the employers and employees.

According to job listing site Betterteam, about 74% of US workers are considered at-will employees. But many still have their reservations around the setup's conditions and how it affects the workplace.
Below, we look at-will employment, its benefits, and employee rights under this type of arrangement.
At-will employment in the United States
At-will employment is an arrangement that allows employers are freely terminate the employment of their workers at any time and without cause, explanation, or any prior warning – as long as it does not violate state and federal anti-discrimination laws.

Under the arrangement, employers can also change the terms of employment, such as benefit plans, wages, or shift schedules, without notice or consequence.
For their part, employees can also quit their jobs at any time without reason or notice. However, it's best for employees to provide two weeks' notice to protect their reputation with future employers regardless of legal requirements.
This type of arrangement is the default employment status in almost all US states and the District of Columbia, unless employees have signed an agreement that indicates employment is not at will. Additionally, there is limited recourse for the employee to appeal or fight termination under an at-will arrangement, and courts usually reject any claims or benefits related to the termination.
Advantages of at-will employment
At-will employment offers several benefits for employers. For one, it offers flexibility to meet new company goals. At-will employment allows employers to change the terms of an employee's work, including the job duties they are responsible for, allowing companies to maximize the potential and skills of employees and help achieve specific company goals quicker. Additionally, the arrangement allows companies to reward and promote employees based on merit and talent instead of seniority like in contractual jobs.
At-will employment also helps employers, especially small businesses, make adjustments to employment terms to fit the changing needs of employees and will enable employers to save costs by reducing headcount when needed.
At-will employment also benefits employees because it gives them the flexibility of being able to leave their job at any time for any reason
Disadvantages of at-will employment
At-will employment arrangements also have their share of disadvantages that can impact an organization. The quick pace of the arrangement sees a lot of employees suddenly quitting without warning – sending companies scrambling to find a replacement on such short notice.
Employers can also encounter difficulty in attracting top talent for the job roles. The lack of long-term benefits and job security for at-will employees can be a turn-off for many highly skilled job seekers who are in search of a stable job.
Less teamwork and camaraderie can also be present in the workplace. Since at-will employment can make employees and employers fearful that the other party would terminate their employment contract at any time, communication and collaboration are negatively affected since people are worried about saying the wrong thing. This then leads to low-quality output and a lack of coordination and transparency between co-workers.
What are the exceptions of at-will employment?
As of 2020, all 50 US states and the District of Columbia recognize at-will employment, but there are exceptions and situations where the employment arrangement does not apply.
These common exceptions are as follows.
Public policy
A public policy exception means that employers cannot terminate an at-will employee for taking action that benefits the public, such as whistleblowing or reporting dangerous or illegal activity. A good example would be when a company tries to fire an employee who submitted a workers' compensation claim after getting injured on the job, even when they are allowed to file for such a claim.
However, this exception does not apply to Alabama, Florida, Georgia, Louisiana, Maine, Nebraska, New York, Rhode Island, and Florida.
Implied and written contracts
A signed employment contract or a collective bargaining agreement in place can exempt an employee from at-will employment status. For instance, this exception may apply if there is a clause in the employee handbook on termination for just cause or if employers verbally told new hires that the company does not terminate workers. However, the burden for proving a version of an implied contract is entirely the employee's responsibility.
Although written contracts are accepted in all states, implied contract exception does not apply to Arizona, Delaware, Florida, Georgia, Indiana, Louisiana, Massachusetts, Missouri, Montana, North Carolina, Pennsylvania, Rhode Island, Texas, and Virginia.
Implied-in-law contracts
Implied-in-law contracts, also known as the covenant of good faith and fair dealing, require employers to treat employees fairly when making termination decisions, whether or not a contract exists. Employers cannot fire a person in order to avoid their duties, such as paying for healthcare, retirement, commissions, and agreed employee benefits.
States such as Alabama, Alaska, Arizona, California, Delaware, Idaho, Massachusetts, Montana, Nevada, Utah, and Wyoming follow the implied-in-law exception.
Discrimination
At-will employment does not apply anywhere in the US if employment is terminated based on discrimination against certain personal characteristics such as race, gender, sexual orientation, age, ethnicity, religion, disability, education, and socioeconomic status.
If proven that the termination was based on discrimination, an employee may pursue legal action against the employer.
Best practices for terminating an at-will employment
Due to the existing exceptions to at-will employment, employers should know how to properly terminate an at-will employee to avoid being accused of wrongful termination. It is best if employers equip themselves with the law that covers their area. This will ensure that the company is not breaching any rights or law when firing an at-will employee.
Providing a reason to employees is not required but it provides a clear reason for the employee on why they are being let go. Documenting and collecting evidence to support the reason for termination can help employers accurately show what lead to the company's decision.
It is also advisable for employers to stay consistent in their terminating processes. If a company fires an at-will employee for a specific conduct, they should terminate the next employee who displays the same conduct to avoid any complaints from previously terminated employees may try to retaliate.
While at-will employment offers benefits to the workplace, it is best for employers to consider whether this type of work arrangement works for the organization and whether the benefits outweigh the risks.