It's about 'calling out the elephant in the room,' says expert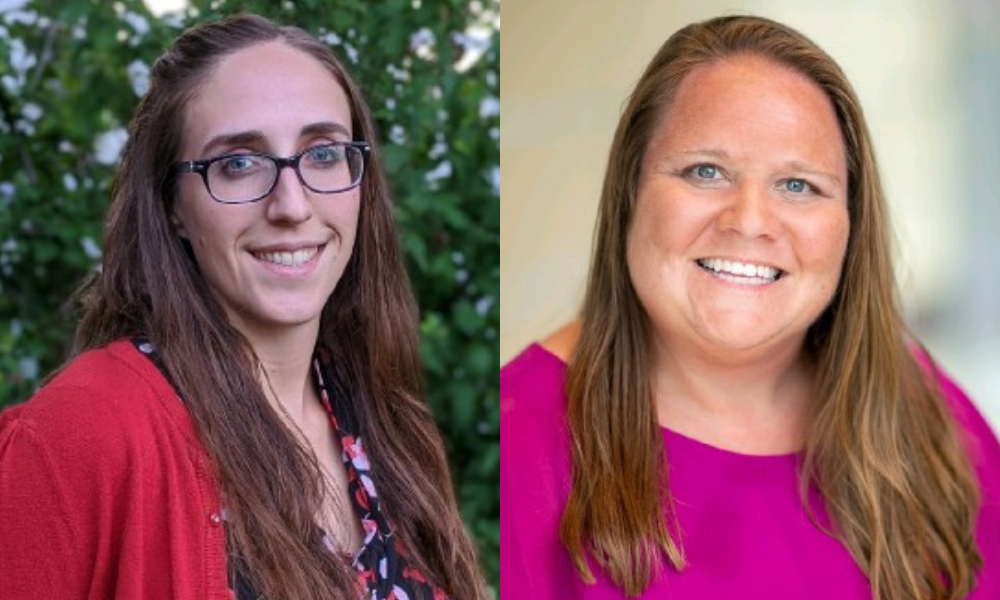 At the end of March, Amazon's head of HR faced a tough task.
Nearly 30,000 employees had sent in a petition protesting the company's return-to-office (RTO) plans starting in May.
But this was rejected by Beth Galetti, SVP of people experience and technology.
"The guiding principle used in our decision making was to prioritize what would enable us to make our customers' lives better and easier every day, and relentlessly invent to do so," she said.
"Given the large size of our workforce and our wide range of businesses and customers, we recognize this transition may take time, but we are confident it will result in long-term benefits to increasing our ability to deliver for our customers, bolstering our culture, and growing and developing employees."
Many HR leaders have faced a similar challenge — in conveying the importance of staff returning to the physical workplace, despite a strong preference to remain at home – and effective employee communications have gained an all-new importance.
No magic recipe for communicating bad news
While there is no "magic recipe" when it comes to delivering bad news, there are some communication methods that can make it easier to swallow, according to Sarah Clausen, director of corporate communications at property management services company Associa in Dallas.
And HR and leadership should start by being open and honest.
"I'm a strong proponent of calling out the elephant in the room," she says, in talking to HRD.
"When preparing messaging about returning to the office, you know you'll receive some backlash from employees. Instead of pretending that feedback isn't coming, get ahead of it — accept the fact that not everyone will be pleased about this change."
That means employers should let staff know that they understand and respect their concerns, and these are being taken into account, says Clausen.
"Then, explain why the decision is being made. You don't have to go into the nitty gritty details but do be upfront about the key factors that influenced the team's decision to bring employees back to the office."
For example, at Associa, there is the need to "seamlessly interact" with homeowners and volunteer board members, and to be present in the neighbourhoods they serve, she says.
"Think about the aspects of your specific industry that are improved when your employees work together in an office, and share them with your team. Demonstrate to them the positive impact that comes from returning to work."
Depending on the employer and the industry, it's a good idea to consider both the company's goals and objectives and the employee's individual goals and objectives, says Kaitlin McGuire, HR generalist at UPU Industries in Kansas.
"If you can find alignment between those two things, then you're going to have a positive outcome or a better outcome overall."
'Reshift and rethink'
During the height of the pandemic, McGuire was tasked with convincing employees it was safe to be on-site.
As an agricultural manufacturer, UPU Industries was fortunate to be allowed to maintain operations for in-person work, "but with that came a whole gamut of other issues," she says, including employees worried about their safety.
"That took a lot from our management team to reshift and rethink about that."
Leadership decided they had to take a big picture approach, in talking about the importance of people coming to work to ensure the supply chain continued, says McGuire, in talking to HRD. That meant saying, "Yes, it is about you and your safety — and we are going to do everything we can here in the building to keep you safe while you're working — but also, if you don't come to work, it's not just your family that's going to suffer — there's many other people [including] farmers are going to suffer… [and] supply chain shortages in grocery stores."
Essentially, the company knew "those real, authentic conversations had to begin in order to see that big picture and still engage the workforce. Because, at the end of the day, we had a mission to do, an important job to do," she says, adding the company also talked about its on-site vaccination clinic and employee assistance program (EAP) to further console worried workers.
Many Americans have embraced remote work and are turning their back on offices even more so than their counterparts overseas, according to the Wall Street Journal.
Focus on the positives
Also important? Focusing on the list of positives that come with the change of workplace, such as connecting with people on a deeper level, improved productivity working in a boardroom instead of the virtual setup, better engagement through celebration lunches, and improved work-life balance by separating work from home life, says Clausen.
"Coming together as a true team happens in person. That's not to say a team or company can't be wildly successful with a work-from-home structure – it certainly can and does happen in the world. But the connections that come from a hello in the hallway… sharing cake to recognize a promotion… the surprise baby shower for an expectant team member… those are the moments you simply can't replicate on a screen. Those are the moments to focus on with employees."
As part of that's, it's recommended that HR be flexible, says McGuire, especially if people are dealing with childcare issues or spousal challenges.
"It may not be black and white… you may need to take a hard look at those [return to work] policies and need to adjust or redefine what makes sense in that current situation, or what makes sense for a future of work as it has been changed by the pandemic."
Leadership in communications
Thirdly, it's also important for HR to be consistent in the messaging, and that means having a communication plan in place, and cascading information from the top-down, says Clausen.
Executive team members should be provided with key talking points, and leaders should anticipate employee questions to prepare answers. Execs can also be supported by hearing about employee feedback, she says.
"By arming your leaders with important details and FAQs, you're ensuring the communication remains intact and all employees are hearing the same messages.
HR needs to have a seat at the table because the human resource factor is contributing strongly to the business outcome, says McGuire.
"You need to have an open line of communication with the senior leadership."
But that doesn't mean HR has to agree with leadership every time, she says.
"Sometimes your personal beliefs may or may not align fully with the company beliefs... if there is something that you feel strongly enough that it maybe doesn't align, then that is where you need to have that open communication with that leadership to say, 'Maybe we're not looking at the right approach here.'"
With files from John Corrigan.