Remote management isn't just 'in-person management over zoom' – expert discusses what it takes to effectively develop remote-first leaders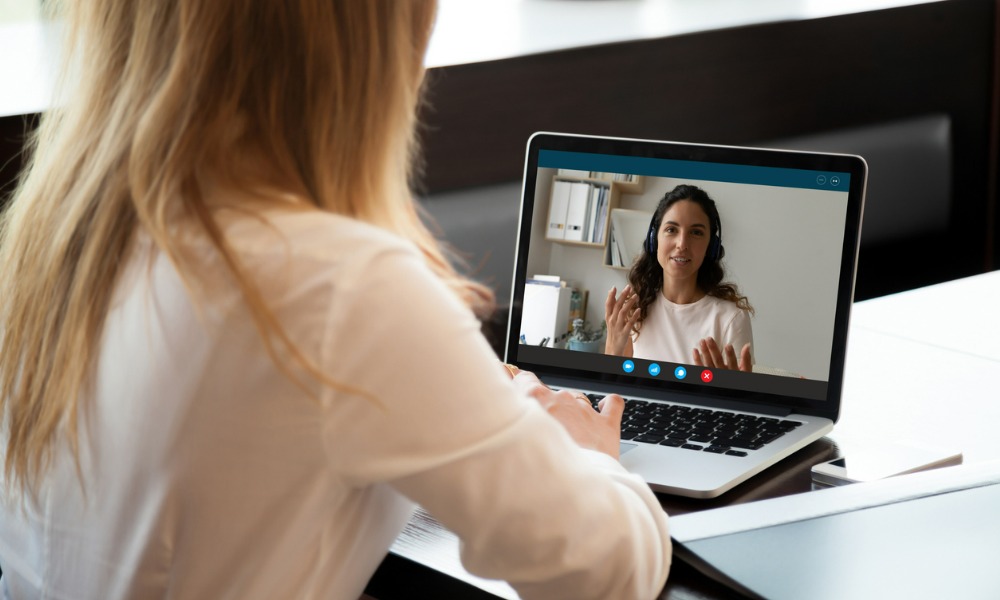 This article was produced in partnership with The Mintable.
There's an art to being a great manager - but throw in remote working, and the challenges of leadership become very different.
Over the last few years, the ability to work remotely has become a primary expectation for most employees. Offering remote working can work wonders in attracting talent, but for managers, not seeing a team in-person every day has meant having to make some significant adjustments to the way they lead.
According to Melissa Miller, co-founder and COO of manager learning and growth platform The Mintable, managing remote employees is not the same as managing a team in-person - and we shouldn't be treating it as such. If HR leaders can pinpoint the differences between these settings, they can train their managers to develop high-performing teams more effectively, raise employee engagement and deliver results – regardless of the environment.
"The foundations of great management are the same, whether you're remote or in-person, but you do need to employ different behaviors," Miller says.
"One example of this is setting expectations. You generally have to set an expectation 6-12 times in order for your team to really remember it, internalize it and deliver on it."
When you're setting expectations in person, Miller notes that you might use any number of tools - for example, displaying a Salesforce dashboard on a screen. That way, your team can see the metrics and numbers every day as they walk into work, and they know what they have to go after.
"That counts as one of the times that you've set an expectation," she says. "That doesn't happen in a remote world, and so you could replace that with a Slack update every day. That way the foundations are the same, but you've used a different behavior to achieve that goal."
Being a great remote manager also requires a strong communication strategy. In person, a good leader can develop care, trust and understanding with their direct reports through those casual hallway conversations about your weekend and family. In a remote environment, Miller says you need to be "very intentional" about recreating that hallway online.
This could be as simple as a casual Zoom coffee brew once a week where the topic is 'anything but work', or you can intentionally start each one-on-one meeting by going over a direct report's highlights and low-lights of the week. While the key management skills remain the same at their core, Miller highlights that they have to be portrayed in a new way in the online world.
For HR leaders, developing a good enablement program for remote managers starts with an awareness that remote management is different, and then implementing training, tools, and ongoing support that are tailored for the remote environment. This means trainings that are held virtually, available across global time zones so that managers can access them wherever they are.
Read this article to find out how can HR support remote working.
The programs should also be practical in nature, with resources like scripts available to help managers put the skills they're learning to use in real-life situations.
"If we treat everything the same as in-person management, we're a little doomed from the start!" Miller says.
"We know that great managers really care about their teams and want to see them grow - so HR leaders can think about how this happens in person, and how it needs to happen in a remote world. They can then go through each of those behaviors, and then train to those behaviors with scripts and templates."
She notes that a great example of remote management in action, particularly for managers with international teams, were recent wild weather events in the US and Australia.
"If I have an employee based in Colorado, I should know that there was a huge windstorm recently and they might have some damage to their house, or that in Australia there's been devastating floods. If I'm not aware of those events, I won't understand the context of what those employees might be experiencing, and how it might impact their work."
Her pro-tip for remote managers to stay on top of events that could impact their teams?
"Set up Google News alerts for where your employees are based, so you know what external conditions are impacting them as they're happening, can reach out to make sure they're OK and get them the support they need proactively," she adds.
When it comes to remote work, Miller says the message from employees is clear - they want it, and they will actively look to join organizations that offer it. What's more, the last few years have proven that with the right investment, tools and training, remote work can work.
"One of the most Googled searches for jobs right now is around who allows remote work, and one of the areas where companies are really getting dinged is if they say they allow remote work, but actually have in-person days required," Miller concludes.
"The companies that are going to be the most successful are the ones who have the most talent, and talent is moving in the direction of remote work."
The Mintable offers more practical remote management tips for HR and managers in their free guide.