Krista Reynolds of Morgan Properties went from managing 250 employees to 2,500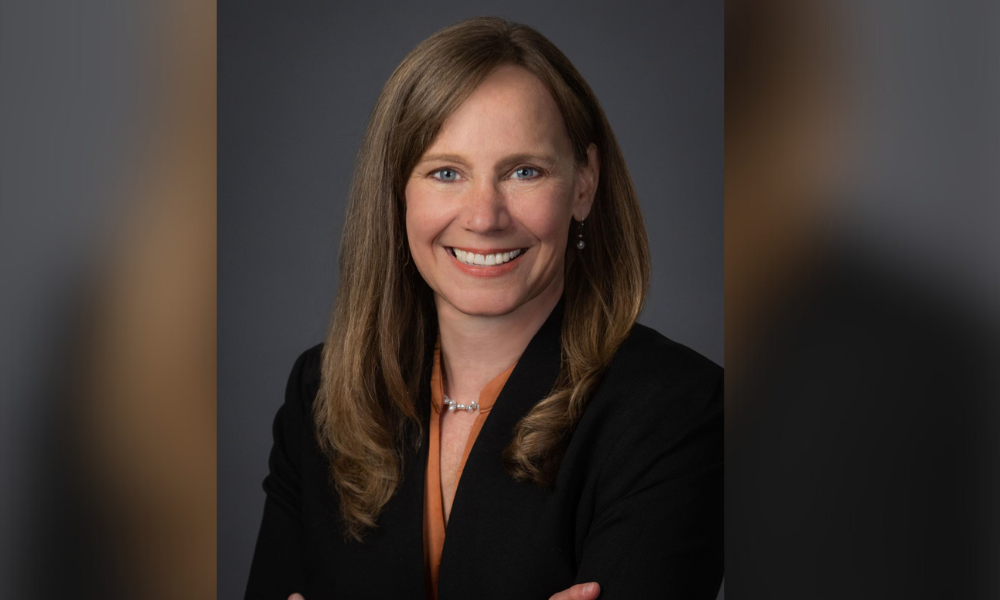 When Krista Reynolds first joined Morgan Properties in 2002, she had one assistant to help in managing HR for 250 employees. Now, with over 2,500 employees, the senior vice president of HR has grown her two-person band into a thriving HR department.
"We've grown immensely over the past 20 years," she tells HRD. "As the organization grew, the HR department had to evolve with it. Morgan Properties began acquiring new apartment communities, so we continued to strategically add team members."
From a two-person team to a national department
Today, Morgan Properties operates across 19 different states – so building that unified HR team was absolutely critical.
"I led our efforts to regionalize the HR department to better support our employees, regardless of geographic location," says Reynolds. "It's important to have HR representatives who live and work closely with the employees and communities we work in. Morgan Properties' HR motto for this year is 'keeping the human in human resources'. In order to do that, we're consistently growing and training our HR team so that we can better serve our employees.
"I created a strong foundation for the HR department at our headquarters just outside of Philadelphia, but my HR colleagues around the country in Florida, New York, Michigan, Maryland, and North Carolina are my eyes and ears on the ground to ensure that we are delivering on a consistent employee experience and addressing all of our employees' needs on a national scale. Our employees, regardless of location or title, deserve to feel connected and a sense of belonging."
How belonging drives retention
Belonging really is the word of the day in 2023, with HR leaders looking for new ways to help keep their culture alive in remote work. According to Gallup's most recent State of the Global Workplace report, only 20% of employees worldwide feel engaged at work. This disconnectedness is driving turnover – something that's not at all welcome in the ongoing talent shortage.
Luckily for Reynolds, she doesn't seem to have that problem. In fact, connectedness was a driving factor in helping build her unified HR team. She tells HRD that while there's always challenges in founding a national department, mentorship really helped guide her success.
"I had some really great mentors who spent a lot of time teaching me about the apartment industry and Morgan Properties' philosophies when I joined the team so that I could build a successful department that mirrored the company's values," says Reynolds.
Pandemic acting a catalyst for change
However, she does concede that it hasn't all been plain sailing. Reynolds, like all HR leaders, found the impact of the pandemic hard to navigate.
"[Our] HR department strives to connect with our employees on a personal level and the pandemic largely restrained our ability to connect with current and new employees," she says. "Emails and Microsoft Teams are great, but those tools do not replace face-to-face interactions.
"Now that we're emerging from the pandemic, I'm extremely grateful that we've had the opportunity to collaborate in person and that my HR colleagues are getting more face time with the employees they assist across the country. That personal connection is key to success in HR."
From intern to VP of HR
Speaking of success in HR, Reynolds recalls her own career history. In high school, the future VP of HR joined a co-op program and had the opportunity to gain workplace experience at a local business. It was here that she met her first mentor, who happened to be the head of HR.
"She supported my growth by exposing me to projects in various departments across the company – operations, claims services, legal, administration, and, of course, HR," says Reynolds. "After graduation, I continued to work there while attending Rider University in New Jersey, where I earned my Bachelor's Degree in Business Administration with a focus on Human Resource Management.
"I grew professionally in human resources, assuming increased responsibility, over the 12 years I worked at the Center for Claims Resolution, Inc.; from intern to HR administrator. I joined Morgan Properties in 2002 to build the company's human resources department and I have been here for over 20 years."
That sense of loyalty is a holy grail for HR. Retention continues to plague employers as the talent market continues to tighten. The cost of turnover is steep, with the average cost of losing one employee amounting to 1.5 times the employee's salary. As Reynolds says, it's about building that connection and enhancing the employee experience, regardless of location, that really drives higher levels of retention.
Using employee surveys to drive change
Looking ahead to the future of HR at Morgan Properties, Reynolds says things are looking golden. She tells HRD that they're prioritizing employee surveys to help enhance and inform the employee experience. Having had record participation in last year's HR survey, something which all leaders know is near impossible, Reynolds says they're developing this year's initiatives off the back of that data.
"It's about culture and a meaningful experience for our employees, which allows us to attract and retain the best talent in property management. We know that our employees are multi-dimensional and, therefore, we are taking a multi-dimensional approach which includes working with managers to enhance the positives through opportunities for employees to grow and develop; offering ways to get involved in our Caring. Sharing. Giving volunteer initiatives; connecting and collaborating with one another in a human way through meaningful conversations and communications.
"Leaders across the organization have been tasked with really understanding the survey results for their department or location and taking action to enhance the employee experience."