'The unfortunate reality is that many managers suddenly find themselves in a leadership position when they least expect it'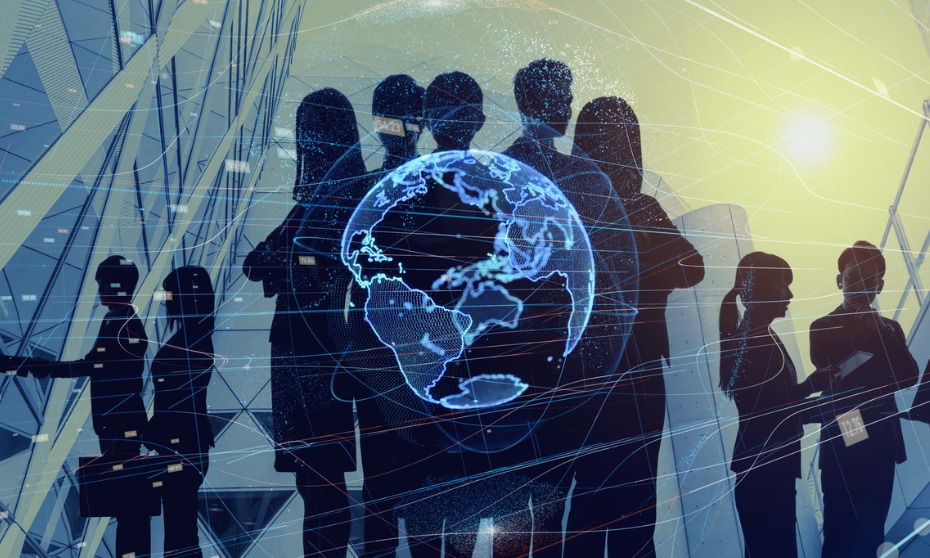 There is no doubt that successful leaders are made, not born, according to David Pich, Chief Executive of IML ANZ.
During the course of his career, Pich said it has been the people who have learned from mistakes, observed other great leaders and developed themselves who have been able to inspire and motivate their teams to succeed. And really, that's what being a leader is all about.

"The unfortunate reality is that many managers suddenly find themselves in a leadership position when they least expect it," said Pich.
"It's a tricky situation since it's very likely that these managers wouldn't have had the opportunity or time to work on their leadership skills. These accidental managers are expected to be leaders without any lead-up."

Pich said that this might not sound particularly alarming, but the problem with accidental managers is that they have the potential to impact the company culture and the bottom line really quite negatively.
"That shouldn't surprise us because when things are left to chance, accidents happen. And in the workplace, chaos almost always follows," said Pich.
"Because of this, it's crucial that when someone is placed in – or on the pathway to – a leadership position, they commit to the improvement of their skills. It's essential that they set out to become a better manager and leader.
For Pich, this is fundamentally a commitment of intent. It is absolutely part of a leader's role to have the 'intention' to improve as a professional.

"When I found myself at the helm of a respected professional body solely dedicated to raising the standards of management and leadership, we made it our mission to eradicate the chaos of accidental managers," he said.
"At the Institute of Managers and Leaders Australia and Zealand, we believe that there are a number of practical steps that managers and leaders can take to change accidental managers into intentional leaders. We call these steps the six layers of intentional leadership."
These include:
Listening and asking questions
Good leaders need to get into the habit of listening and being the last to talk. This might sound obvious, but that's because leaders must lead. And in today's workplace, employees seek a lot more out of their roles than just a salary – they want to feel fulfilled and in control. Leaders must know what motivates their people so that they can energise and inspire them.
Finding a mentor
My own mentor warned me that becoming CEO is a lonely job. She was spot on. As a leader you often feel isolated as you sit alone towards the pointy end of the organisational pyramid. That's why finding a mentor is essential. Having a sounding board, someone to answer questions, listen and give advice from a position of experience is something all leaders need.
READ MORE: https://www.hcamag.com/au/specialisation/learning-development/leadership-development-mission-impossible/138649
Prioritising self-awareness
Self-awareness isn't limited to knowing yourself. The point of this journey of self-awareness is to understand where your efforts to improve are best directed. The ability to take on feedback – from staff, colleagues, and superiors – and crucially acting on it, is what differentiates great leaders from good ones.
Making time to think
By definition, leaders are decision-makers. This requires weighing up options and deciding which is the right one for you, your team and your business. It can be difficult to do this whilst you're caught up in the nuts and bolts of daily tasks. So it's important to make time to think through decisions. Personally, I do my best thinking when I run. Leaders must set aside time to facilitate the process of being alone with your thoughts.
Committing to professional development
These days, continuous development is less about sitting in a classroom or on a training course. Rather it's a mindset that should result with ongoing actions – actions that contribute to becoming a better leader. It could include training and education, but it must never be limited to that.
Getting in the habit of reflecting
No one knows your experiences better than you do. That's why great leaders reflect on what they've done and how they could do it better. Only when you get into the habit of reflecting can real improvement happen. In fact, this forms a large part of the process of becoming a Chartered Manager, the highest status that can be achieved by a manager or leader globally.
"Truly great leaders first develop themselves before they can even dream of helping others. Indeed, raising the standards of leadership in Australia and New Zealand will have a far greater impact that just better-led organisations – the effects spread outwards like a ripple on water. Good leadership in the workplace has an impact on the creation of a better society."