Here's one way to spread holiday cheer … safely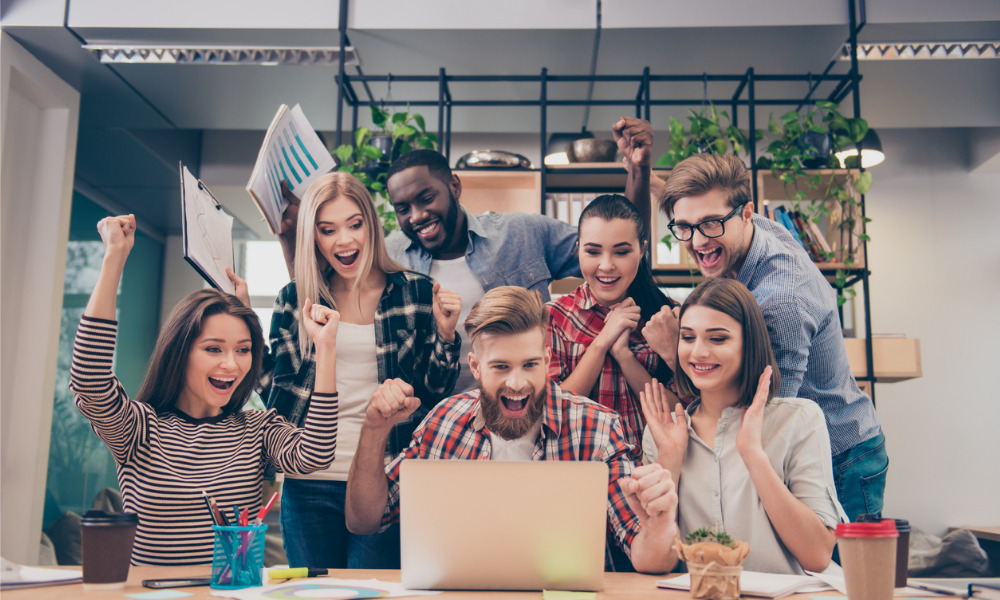 Feeling exhausted? Don't eat alone at your desk during lunch break! A quick virtual lunch with your colleagues may be the best pick-me-up for remote workers who feel sluggish mid-shift.
Even as the general public continues to follow social distancing protocols in shared spaces, taking a break at the same time as your work friends may do wonders for your productivity and team spirit, a new study suggests.
Over 80% of professionals surveyed by Deliveroo for Business (DfB) said they crave opportunities to bond with their colleagues over food. And, despite restrictions on face-to-face meetings, three in four want to hold more team lunches and spend more time getting to know their teammates.
Read more: Fun ideas for your next virtual happy hour
"The desire to form a social connection with colleagues beyond work amidst COVID-19 has hence resulted in an increase in individuals and team leads organising virtual team lunches over video or Zoom," the study said.
With the holiday season kicking off soon, virtual team lunches may well be the new norm.
"In the lead up to Christmas, many companies will also look for ways to celebrate the festivities, while still keeping to safe social distancing measures," DfB said.
"Demand for Christmas-themed bento deliveries and virtual gift cards is expected to grow in the coming months, as employees and employers alike look to boost morale and spread holiday cheer."
Read more: Christmas 2020: What will your office party look like?
Happy and satisfied
Giving workers time to recharge with friends appears to have a positive correlation with other trends such as exhibiting better team performance and having more satisfied and engaged employees:
73% of office workers say teams are happier/more productive after eating lunch together
72% would feel more loyal to the company if leaders arranged for meal delivery
37% say they work harder after eating with their colleagues
However, three in five workers (59%) are counting on their companies to initiate team lunches – regardless if the team is working remotely or on site.
Managers can thus use a variety of food delivery apps that allow for group orders to be placed and meals to be delivered to the employees' respective addresses.
They can also purchase virtual gift cards or coupons for each of their team members. In fact, since the start of the COVID-19 crisis, sales of digital food vouchers have skyrocketed 300%, DfB said.
"This new survey reveals that food remains a social glue in today's workplace and is a key element in building a team of productive and engaged staff," said Jeanette Smerin, head of DfB for Singapore and Hong Kong, which led the study.