Even the most demanding 'furbabies' are a little less annoying than 'hoomans'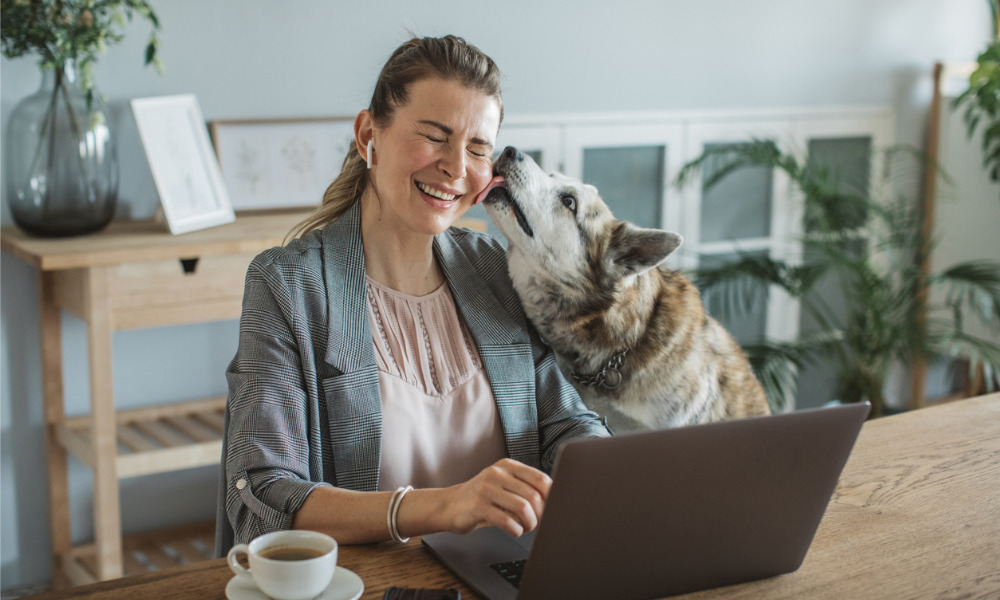 They may steal your office chair, or walk across your keyboard, just as you're about to join a video call, but furbabies are proving to be better 'co-workers' for remote employees.
Even when a pet seems to demand attention from a busy parent rushing to beat a deadline, they're still a little less annoying than the hoomans of the household – and that includes significant others – according to work-from-home employees polled by TOP Data.
Two in five remote workers say their pet is a 'better companion' than their partner despite the fact that pets can also sometimes hinder an employee's productivity (30%).
READ MORE: Is all-remote the future of work?
The tension doesn't end there for people stuck in a house full of distractions: the same percentage (43%) say their partner annoys them as they're getting tasks done.
Some (32%) have ended up fighting with their partner more frequently, while one in four complain their partner doesn't respect them while they're working.
The biggest challenges for remote workers are:
Staying focused (15%)
Separating work from personal life (14%)
Getting derailed by other tasks (13%)
Staying motivated to work (12%)
When it comes to the most common WFH distractions, family and kids top the list (44%). But about a third of remote workers are interrupted by the buzz of different forms of media:
Social media (37%)
The internet (35%)
TV (35%)
Another third point to their struggles with working in a noisy environment or balancing professional duties with house chores.
READ MORE: Tips for successful remote working
Heather Sneed of HR tech firm Ceridian told HRD: "The key is to have a door, especially if you're in meetings a lot and there could be distractions from outside – and even just to make it seem like you're in an office, having a door there really helps."
Working remotely for nearly two decades now, Sneed is considered a pro at delineating work from personal life. "I did find it hard to set myself up where I could be productive all day long without distractions," she said. "Once I had some key functions established within my world it got better."
The lack of focus in a WFH setup can lead workers to feel more stressed and less connected.
"HR leaders will need to plan for, and respond to, a significant increase in anxiety and psychological distress felt by their workforce," Aaron McEwan of Gartner told HRD.
Research from Gartner indicates that productivity and engagement remain two of the top concerns of HR leaders when managing a remote team.