Reward Gateway CMO: 'Employees need to feel we're listening to them'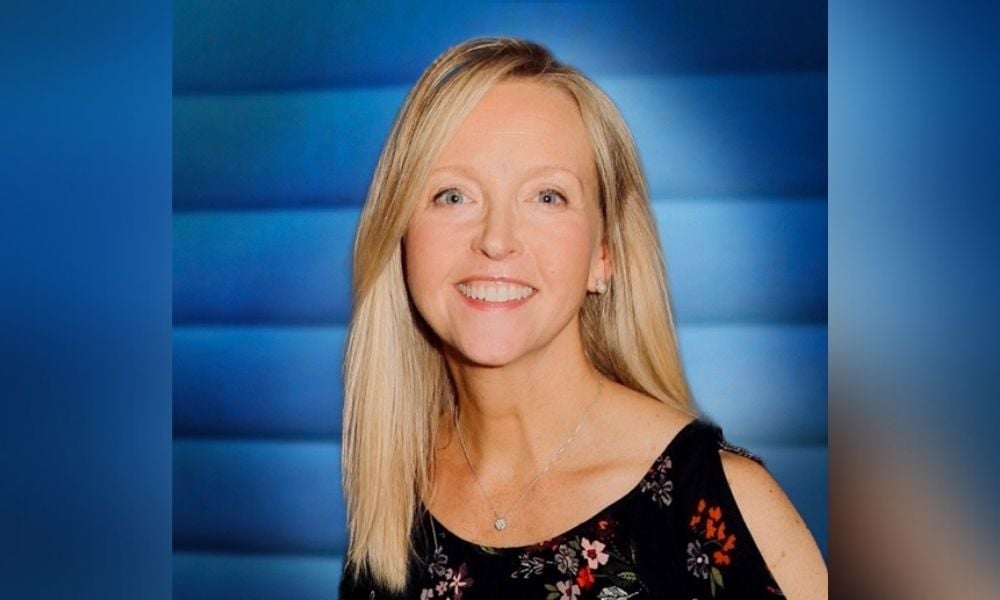 This article was produced in partnership with Reward Gateway.
Maintaining engagement amongst a distributed workforce remains a massive challenge for HR leaders.
In the second quarter of 2022, as many companies across the United States rolled out return-to-office policies as part of their hybrid work schedule, employee engagement took another step backward. Although engaged workers still represent 32% of the workforce, those who consider themselves actively disengaged increased to 18%, according to a recent Gallup poll. The ratio of engaged to actively disengaged employees is now 1.8 to 1, the lowest in almost a decade.
As HR leaders navigate this uncharted territory and try to nurture connections throughout their company, they'll have to evolve along with the workplace.
"At the end of the day, HR leaders have to accept that what got them here won't get them there," Julie Zadow, chief marketing officer at Reward Gateway, told HRD. "The leadership style that they need to spread a humanity-infused culture – the skills, tools and technology they need to be successful at that – is likely very different from what it was five or 10 years ago. The most successful HR leaders will have courage to lead differently and recognize they can't do it alone."
Read more: Take employee recognition and reward to the next level
Zadow says there are plenty of solutions available to support HR leaders during this unprecedented time, but ultimately, it comes down to two things: tools and perspective.
Of course, if you don't have the proper technology infrastructure, you won't be able to connect with your distributed workforce. We've all grown accustomed to relying upon Zoom, Microsoft Teams, Google Meet and other video chat software since the COVID-19 pandemic, but there are other tools and platforms companies need to truly keep their employees engaged. When referring to the aforementioned "big three" services, Zadow considers them "necessary but not sufficient tools for modern employee engagement."
"Those tools connect people one on one wherever they are," Zadow says. "While those connections are critical to productivity, progress and information sharing, they're not enough for scaling connection across your company culture."
That's where Reward Gateway comes in.
Founded in 2006, Reward Gateway provides an employee engagement platform that brings employee benefits, discounts, recognition and reward, well-being, communications and surveys into one unified hub. The company has offices in London, Boston, Sydney and Melbourne, among other international destinations, and serves more than 2,500 clients, including American Express, Unilever, Samsung, IBM and McDonald's.
"You must embrace technology to infuse more humanity into your corporate culture," Zadow says. "And company leaders need to set a genuine intention behind why and how those technology tools are used."
For example, Reward Gateway CEO Doug Butler uses the communications platform to post a weekly blog, "referencing, reinstating and giving examples of company values coming to life." Employees are encouraged to respond to create an ongoing dialogue amongst the global workforce.
Butler has also pushed for Reward Gateway to go above and beyond to recognize and thank employees for their hard work during the pandemic. Spearheaded by Catrin Lewis, the company's head of global engagement and internal communications, an innovative event was organized in 2021 to leverage technology to deliver an unforgettable experience for employees while abiding by local safety restrictions.
Read more: HR resources for employee reward and recognition
In honor of Employee Appreciation Day, Reward Gateway presented a Thank You Festival featuring four bands (including headliner Miss Baby Sol) at a quaint farm in London, where a virtual concert was livestreamed through the company's engagement platform. Current employees and alumni with musical talent even performed to the delight and surprise of their colleagues. Additionally, employees received Cameos, messages from senior leadership and more than 1,600 eCards expressing gratitude and appreciation for their efforts.
"Creating a culture of gratitude is something scalable," Zadow says. "Start by surveying your workforce to understand how they're feeling and then use a communications platform to share what you've learned."
Zadow says Reward Gateway invests a great deal of time and effort in surveying employees around the world to understand how they're feeling not only in the moment, but also about their opportunities to interact, engage and move ahead in their roles. Then, the company uses that data to drive decisions in the workplace.
But first, you must have the right tools in place to mine that data and gain insights from it, Zadow says.
"Employees need to feel we're listening to them," she says. "After all, employees are more than just the job title they show up to be every day. We have to ask them what they need to feel truly supported as humans engaged in their work, and then we need to leverage the tools at our disposal to follow through and make the world a better place to work."
Learn how to take employee recognition and rewards to the next level here.