Here's a list of what they're most distracted with while working from home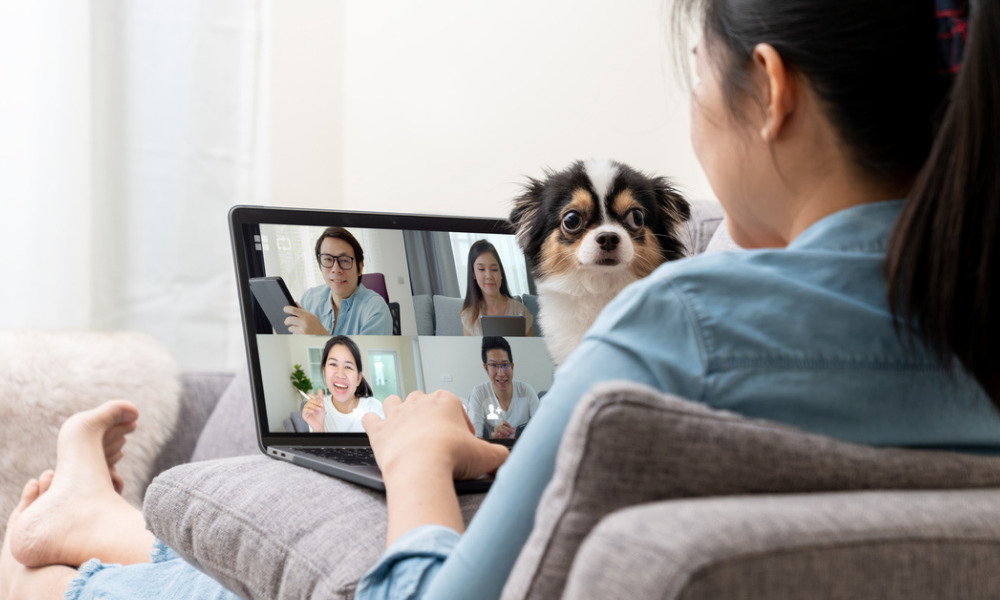 Are there too many distractions when you're working from home? While well-being challenges abound with the clear lack of separation between work and personal life, some professionals have found an additional difficulty: keeping their focus while on the clock.
With everything within reach at home, like the TV, a fully stocked fridge and the unsightly pile of dirty laundry, some professionals admitted they did anything else but work at certain times of the day.
Read more: 7 strategies to help remote workers overcome communication problems
Top distractions during the workday:
Watching TV (17%)
Cooking (15%)
Running errands (14%)
Doing laundry (14%)
Childcare (13%)
Watching movies (12%)
Cleaning (12%)
Read more: Is it possible to separate work and personal life?
Despite this, Joblist's US-based survey found that most staff (42%) felt an increase in productivity since the shift to remote work. Another one in three professionals said there was no change to their productivity levels. While a minority (25%) reported a decrease.
This was likely due to a tendency to overwork: 63% of managers said they now checked their work devices more frequently after hours. Overall, about one in three employees said they checked their devices three or more times per day outside of their normal working hours.
It's worth noting that over three in five staffers said they regularly worked past their normal office hours since they started working from home. The reasons varied, though most reported an excessive workload (50%). Other reasons included:
Pressure to work late (38%)
Aiming for a promotion or raise (34%)
Feel more creative outside office hours (28%)
An expectation from the company (24%)
Busy with childcare (15%)
Boredom (14%)
Research also found differences in starting hours. About 41% of professionals reported starting an average of 1.9hours earlier than when they were based in the office. Another 47%, however, said they started 1.4hours later than normal. Whether they started earlier or later, most professionals (41%) said they've been waking up later while working remotely – likely because they can skip the morning traffic rush or peak hour commute to the office.